Practice hard and make the most of the opportunities that come your way. That's what cornerback Jamell Fleming's creed has been since his arrival from the Baltimore Ravens on September 12.
"Coming to a new team, you want to show them that you can play and that you're accountable and that you work hard," he said. "So that was my mindset coming in."
Fleming, who started his career with the Arizona Cardinals before finding his way to Kansas City by way of Jacksonville and Baltimore, has been on the Chiefs' active roster since then, competing at practice and working hard as a member of the special teams unit.
It was his efforts in both of those areas that earned him the start at cornerback replacing Marcus Cooper last week against the San Diego Chargers.
"You've seen us practice. We try to practice as fast as we possibly can so that you have that opportunity to evaluate," head coach Andy Reid said this week. "You get an idea of how they are handling their technique and fundamentals because of the speed we practice at."
"Fleming has practiced really well for us since he's been here," defensive coordinator Bob Sutton said Thursday.
It wasn't just in secondary units either. Sutton admitted that it was after seeing him against the first team, the Alex Smith-run offense, that made the coaching staff decide it was time to give him a chance.
"We saw enough to say, 'Hey. Let's take a leap of faith,'" he said.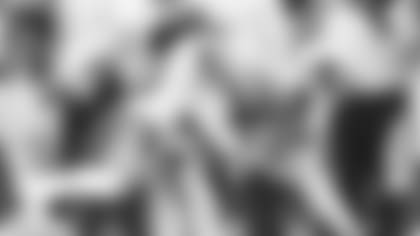 That "leap of faith" worked out, at least against the Chargers.
San Diego snapped the ball 52 times in that game and of that total, Fleming was on the field for all but one (51).
He was targeted early and often by whom many consider an elite quarterback in Philip Rivers, but through it all, Fleming played solid football. By game's end, he recorded a team-high six tackles.
"I did pretty well," he said confidently of his performance, before outlining what worked. "Going in there, playing with confidence [and] letting it loose and playing hard."
"There were some good things that Fleming did," he said. "I think he settled down as the game went on. I think his juices were running early. I thought he did a pretty nice job there."
Of course, there's no telling if Fleming will get another chance this Sunday against the St. Louis Rams. The NFL is a league of ever-changing game plans, and Reid and Sutton are among its best implementers.
What we do know, however, is that Fleming has impressed, and he got another chance Thursday to do just that when the Chiefs took the practice field in their second day of preparation for the St. Louis Rams.
Knowing him, he made sure he continued to show exactly why he belongs in the lineup.
WR Donnie Avery (groin) and Chris Owens (knee) did not practice.
S Eric Berry (ankle), WR Junior Hemingway (hamstring), TE Travis Kelce (ribs) and CB Sean Smith (groin) were limited.
The team is back at work on the practice field on Wednesday