Safety Eric Berry, who has been out since Week 2, will be in the lineup when the Kansas City Chiefs play the New York Jets on Sunday.
Berry suffered a high-ankle sprain in the second quarter away against the Broncos and practiced for the first time on October 15, but a setback first prevented him from playing against the Chargers and in the next week against the Rams, he was still not ready to go.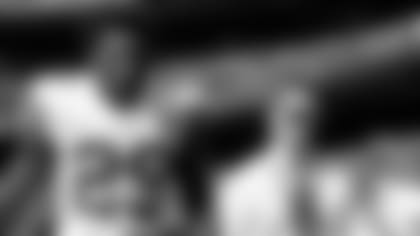 That changed this week when Andy Reid saw enough in his limited practice to give Berry the go ahead.
"Eric will play," Reid said in his press conference Friday. "We'll just see how he does and how he feels. Eric's getting back in the swing of things and we're glad he's back and available."
The three-time Pro Bowler was drafted by the Chiefs in 2010 and has compiled 267 tackles, eight interceptions and 5.5 sacks during his five years with the Chiefs.
Ron Parker has filled in for Berry in his absence and Reid would not reveal how Berry would be used at his usual Friday press conference.
WR Donnie Avery (groin), CB Jamell Fleming (hamstring), LB Josh Martin (hamstring) and CB Chris Owens (knee) will be listed as OUT for Sunday.
On Wednesday the Chiefs headed back to practice to prepare for the game on Sunday against the NY Jets