The NFL released its 2013 regular-season schedule Thursday and with it comes much to talk about. While the regular season doesn't begin until September 8th, it's never too early to spotlight some intriguing matchups for the Kansas City Chiefs in 2013.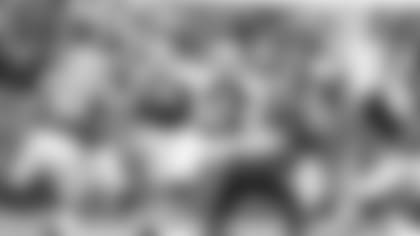 A COLLISION OF PROUD FRANCHISES - WEEK 2
What a way to open Arrowhead Stadium.
NFL and AFL history fans know that this matchup means a great deal more than one victory. The competition between the Kansas City Chiefs (formerly the Dallas Texans) and the Dallas Cowboys dates back to the pre-merger days of the 1960s.
Entering the 2013 season, much has changed but Chiefs head coach Andy Reid is more than familiar with his former NFC East rivals, going 17-11 against the Cowboys, as a head coach.
Kansas City is 3-6 in the regular season against Dallas (2-2 at home) and will look to stop the Cowboys, led by star QB Tony Romo.
Dwayne Bowe's only game against the Cowboys was productive, in 2009, five receptions, 74 yards and one TD. He may face former teammate DB Brandon Carr, during the Week 2 matchup.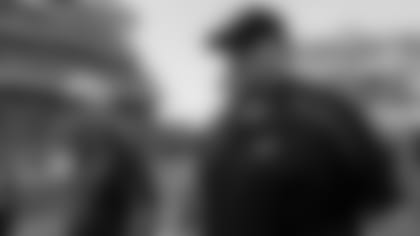 ANDY REID VS FORMER TEAM - WEEK 3
Chiefs head coach Andy Reid said Thursday that his return to Philadelphia will be "an exciting atmosphere." That's for sure.
Coach Reid spent 14 years in Philadelphia, after inheriting a 3-13 team from the 1998 season. Two years later, coach Reid's Eagles went 11-5 and finished second in the NFC East, before going on to win six division titles and one NFC Championship Game (2004).
The tables have now turned as coach Reid inherits a Chiefs team that was 2-14 last season. He'll lead his new team back to the City of Brotherly love in Week 3, looking to improve Kansas City's 2-4 overall record (1-1 at Philadelphia) against the Eagles. There's no better way to return to Philly than in primetime, on NFL Network's Thursday Night Football. (Andy Reid Photo Gallery)
While you can throw out the record books when the Chiefs and Raiders get together, Kansas City will look to reverse a recent trend against their division rivals. The Chiefs have struggled against the Raiders the past five years, going 3-7 during that time, a large deviation from a 53-50-2 lifetime record, 29-24-1 at home and 26-27-1 on the road.
Chiefs QB Alex Smith is off to a good start against Oakland. He is 2-0 against the Raiders, going 31 of 52 for 361 yards with five TDs and only one INT (games played in '06 and '10).
If history repeats itself, Smith and the offense will get help from the Kansas City defense.
Chiefs LB Tamba Hali has six sacks in 14 games against the Silver and Black, while CB Brandon Flowers has 33 tackles, three assists, two INTs, 14 passes defensed and one TD in 10 games against the Raiders. Flowers' teammate, DB Kendrick Lewis has also has success against the Raiders, especially in Oakland, highlighted by a pick six, two seasons ago.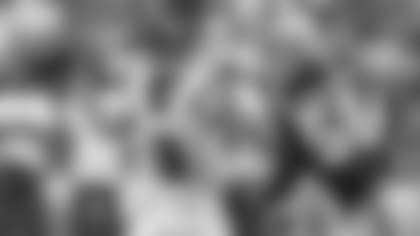 The Houston Texans have put up some serious numbers in the last three years, going 30-22 and totaling 1,278 points. Chiefs defensive coordinator Bob Sutton is well aware and is happy to have former Texan and current Chiefs CB Dunta Robinson on hand, to face his former team. Robinson was drafted 10th overall by the Houston Texans in 2004.
The Chiefs may get an extra boost on offense, if QB Alex Smith plays the way he did against the Texans in 2009, completing 15 passes for 206 yards and three TDs (118.6 passer rating).
One of Smith's new WRs, Dwayne Bowe had a strong performance against Houston in 2010, catching six passes for 108 yards and a score. Kansas City is 2-3 in the regular season vs Houston (0-1 at home), however, Chiefs head coach Andy Reid is unbeaten against the Texans (3-0).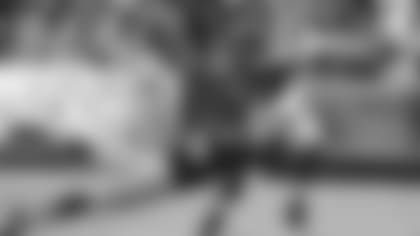 The Kansas City Chiefs head east to face the Buffalo Bills, a team they've played for six-consecutive seasons, virtually unheard of for two non-divisional teams. Like Kansas City, Buffalo has a new head coach, as Doug Marrone was hired by the Bills in the offseason, joining the team from his previous head coaching spot, Syracuse University.
Chiefs QB Alex Smith has faced the Bills once during his career, finishing with 18 completions on 24 attempts for 303 yards and three TDs in the 2012 victory.
Formerly with the Miami Dolphins, current Chiefs TE Anthony Fasano is no stranger to Buffalo, facing the Bills 11 times, totaling 25 receptions for 268 yards and three TDs in. He is 8-3 in those games.
Defensively, Chiefs CB Brandon Flowers has enjoyed success against the Bills, posting two-career INTs. Chiefs head coach Andy Reid is 2-2 all-time, facing the Bills, while the Chiefs are 18-25-1 against Buffalo (6-14-1 on the road).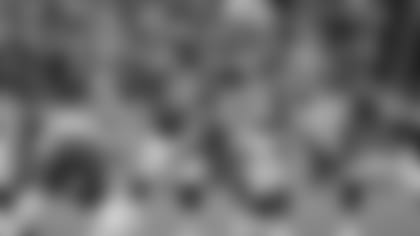 ROCKY MOUNTAIN BOUND - WEEK 11
The Kansas City Chiefs head west to face the 2012 AFC West champion Denver Broncos, led by QB Peyton Manning. A new twist, Manning has a new wide receiver, Wes Welker, who signed with the team in the offseason.
This game looks to be the equivalent of an arms race; the Broncos strengthened their WR corps, while the Chiefs stocked up on talented CBs Sean Smith and Dunta Robinson. Peyton's WRs vs the Chiefs secondary - a fun matchup to watch, come Week 11.
Peyton Manning is 7-1 vs the Chiefs, throwing for 2,232 yards and 14 TDs. Wes Welker is 12-4 vs Chiefs, totaling 118 catches for 1,354 yards and six TDs.
NEW COACHING REGIMES SQUARE OFF - WEEK 12
The Kansas City Chiefs and San Diego Chargers may have a history but this year's game includes new coaches on both sidelines. Sure, San Diego Chargers head coach Mike McCoy has familiarity with the Chiefs, after serving most recently as the Denver Broncos offensive coordinator, but these are not last year's Chiefs. * Chiefs are 52-52-1 against the Chargers (31-22 at home) (21-30-1 on road)
* Andy Reid is 2-1 against the Chargers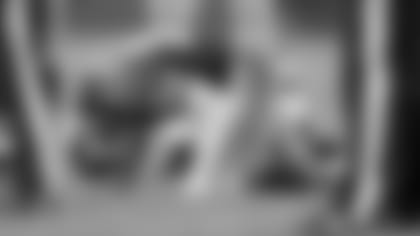 WITH OR WITHOUT RG III? THAT IS THE QUESTION - WEEK 14
The Chiefs travel to the nation's capital, where they may face either 2012's AP Offensive Rookie of the Year, Robert Griffin III, or possibly his back-up, QB Kurt Cousins.
Regardless, it will be the first time the Chiefs have squared off against Redskins head coach Mike Shanahan, since his departure from Denver in 2008. Shanahan holds a 18-15 edge as a head coach against the Chiefs, dating all the way back to his time with the Los Angeles Raiders in 1988.
Meanwhile, Chiefs head coach Andy Reid faces another NFC East rival in the Redskins; his record against Washington is 17-11, while the Chiefs regular-season record against the Redskins is 7-1 (3-1 at WAS).
THE BATTLE OF #1 DRAFT PICKS - WEEK 16
The storylines in this game are plenty and include Chiefs QB Alex Smith and Colts QB Andrew Luck, both former #1 overall NFL Draft picks, among others.
The San Francisco 49ers selected Alex Smith in 2005 with the top pick, while the Colts chose Andrew Luck in the 2012 draft. Smith and Luck each played for current 49ers head coach Jim Harbaugh; Luck played for Harbaugh at Stanford, where he coached from 2007-2010, before accepting the San Francisco job in 2011. Smith played for Harbaugh, while leading the 49ers during the 2011 and 2012 seasons.
One offseason trade later, Harbaugh and the 49ers parted ways with Alex Smith, who is now in Kansas City, hoping to lead the Chiefs where Luck took the Colts last season, the playoffs.
The Colts, led by Andrew Luck, topped the Chiefs last season at Arrowhead. Fast forward to 2013 and joining Alex Smith on the Chiefs roster is WR Donnie Avery, one of Andrew Luck's top targets last year, totaling 60 receptions for 781 yards and three TDs.
Will Andrew Luck struggle in his sophomore season, or will his record-breaking performances continue in 2013?
Shifting from the QB battle, Chiefs RB Jamaal Charles has had success against Indy. Last season, in front of the Arrowhead crowd, Charles carried the ball 22 times for 226 yards and one TD (86 yards out). In his two-career games against the Colts (0-2), Charles has 38 carries for 313 yards (8.2 ave) and the 86-yard score.
Jamaal's teammate, Chiefs WR Dwayne Bowe had one of his strongest games in 2011 vs the Colts, finishing with seven receptions for 128 yards and two TDs.
Andy Reid is 1-3 vs Colts.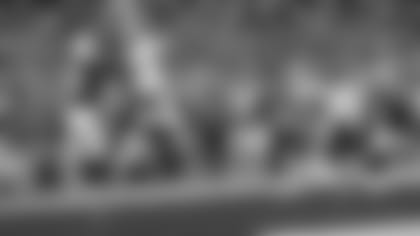 The closure to the 2013 NFL season will be in late December as the Chiefs fly to San Diego. While it's another matchup between the team's new head coaches, Andy Reid and Mike McCoy, this AFC West contest could include playoff implications.
Should it come down to a defensive battle, the Chiefs will be ready, especially DB Eric Berry, who has an INT in each of his two road games played at Qualcomm Stadium, including last season.
Tamba Hali has 10.5 sacks in his career against the Chargers
Jamaal Charles has 75 carries for 400 yards and three TDs against the Bolts
Click here to see the entire 2013 Chiefs schedule.