1. THE BUDWEISER PAVILION.The parking lot between Arrowhead and Kauffmann Stadium where you're used to tailgating will be morphed into a complete music and barbecue festival. The Budweiser Pavilion will feature live music, beer gardens, large big screen LED TVs for college football and even a mechanical bull.
2. THE ENTERTAINMENT. Big & Rich, the band famous for hits like "Comin' to Your City" and "Save a Horse," take the stage Saturday night to highlight over 14 hours of music and entertainment throughout the entire weekend. Full stage schedule:
American Royal Main Stage Schedule
David George and a Crooked Mile
3. FAMILY FRIENDLY. American Royal offers fun for every member of the family. First, the American Royal Paradebeings at 10 a.m. on Saturday, and then you'll have the opportunity to move to the Cowtown Family Fun Fest, which features inflatable games, face painting, a rock-climbing wall, a Ferris wheel and a petting zoo. SPECIAL - On Saturday morning, pay $20 for a family-four pack of tickets. Will be available until 4 p.m.
4. THE WORLD SERIES OF BARBECUE®.The World Series of Barbecue® is the largest barbecue competition in the world and features 618 teams from 39 states and three countries.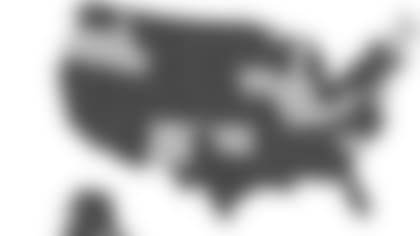 5. WORLD SERIES OF BARBECUE® MERCHANDISE.The 2015 World Series of Barbecue® offers the very first chance for fans to purchase merchandise commemorating the competition. There will be grill aprons, beer cozies and clothing for both men and women available for purchase.
6. TEXAS HOLD 'EM TOURNAMENT AT ARROWHEAD STADIUM THURSDAY NIGHT. There will be a Fast Eddy's Texas Hold 'Em Tournament on Thursday night. The $65 registration fee includes dinner, drinks and a chance to win the Grand Prize - Fast Eddy's by Cookshack FEC500, valued at over $19,725! Click here for more information.
7. AMERICAN ROYAL WILL HAVE TWO CHOICES OF BARBECUE AVAILABLE FOR PURCHASE.Although it's NOT a sampling event, real authentic Kansas City barbecue is available for purchase at the American Royal. Plowboys and Zarda will each have their own tent. See the menus below:
Zarda - American Royal Menu
Ltd. Reserve "Hog Wild" Sandwich
Juicy, tender ham, Zarda's famous pulled pork and crispy bacon – all topped with melted provolone on a fresh Roma bun.
Ltd. Reserve Burnt End Sandwich
Featuring Zarda's all new burnt end recipe: Tender chunks of pit-charred, expertly prepared beef brisket, lightly dusted with Zarda's distinctive sweet & spicy dry rub and served up on a Roma bun.
Zarda Pulled Pork Sandwich
Zarda spent the past summer adding even more flavor to their tender & juicy hickory-smoked pulled pork – the results have been a hit, and a real best seller in the stores.
Plowboys - American Royal Menu
8. AMERICAN ROYAL OFFERS A WEEKEND PASS.Tickets for the American Royal are only $15 per person per day, but there is also a weekend pass available for $25. You may purchase tickets at [ticketmaster.com](http://www.ticketmaster.com/search?tmlink=tmhomeAheadersearch&user_input=American Royal BBQ&q=American Royal BBQ). REMEMBER: There is no additional ticket for Big & Rich or any of the musical performances. One price gets you into the whole event.
9. THE VIP PIT PRESENTED BY TICKETS FOR LESS.Within the Budweiser Pavilion, the VIP Pit presented by Tickets for Less will be serving up complimentary an all-inclusive food-and-beverage experience. Tickets for the Pit are $75 and you must be 21 or older to purchase.
The VIP Pit presented by Tickets for Less will provide the best access to stage and tickets are available for Friday or Saturday night. All tickets must be purchased TicketsForLess.com.
10. THE WORLD SERIES OF BARBECUE® ALLOWS FANS TO SEE PEOPLE FROM ALL OVER THE WORLD OF BARBECUE CIRCUIT.According to its official website, the American Royal World Series of Barbecue® has continued to grow since the inaugural event was held in 1980.  Spreading over 54 acres in Kansas City's historic Stockyards District, and with over 500 teams competing in four meat categories, The Royal is the largest barbecue contest in the world. Combine this with a barbecue-related trade expo, this four-day food festival is truly the World Series of Barbecue®!  In 2011, this event was voted Favorite Family Festival/Event by Kansas City Visitors' Choice.  The Barbecue, according to best-selling author Patricia Schultz, has been designated as one of 1,000 Places to See in the United States & Canada Before You Die.