Parker Ehinger, Cincinnati offensive lineman
Ehinger was a standout for the Cincinnati Bearcats in 2015.
In 2015, his final year as a Bearcat, Ehinger made the All-American Athletic Conference first team. Ehinger was one of four team captains for the Bearcats.
Ehinger can play a number of positions along the offensive line.
CBS Sports likes the size Ehinger brings to the table.
Parker has "outstanding size, good feet and plays hard," Jamie Newberg and Dane Brugler wrote. "[He] plays through the whistle on each and every down. Loads of experience and was basically a four-year starter, first at tackle and then sliding inside to guard."
Read their full analysis here.
Fellow Cincinnati Bearcat Travis Kelce was amped to have Ehinger on board.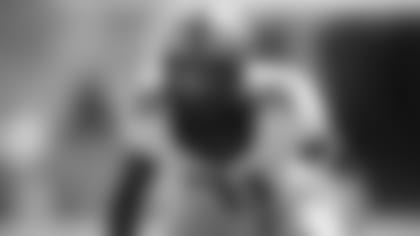 Eric Murray, Minnesota cornerback
Murray had a great senior season for the Minnesota Golden Gophers.
In 2015, Murray played and started in all 13 games, made 66 tackles (47 solo), 4.0 tackles for loss, broke up 7 passes and recorded an interception.
Murray was named to the All-Big 10 third team and was voted Minnesota's top defensive player and the team's defensive back of the year.
Murray is the first Big 10 player Dorsey has drafted for the Kansas City Chiefs.
The 2016 NFL Draft marked John Dorsey's fourth with the Kansas City Chiefs.
Murray is the first player Dorsey has drafted from the Big 10 conference.
Murray told ESPN's Josh Moyer that he's a "big nerd" when it comes to pokemon.
Here is an excerpt from the interview:
*Q: Fill in the blank for me, Eric. I'm a big nerd when it comes to ____.*
*Eric Murray: "Pokemon and anime. For the most part, it's just really an escape. I guess, everybody always has a dream of being a superhero and that's what, mostly, anime is -- like the Japanese cartoons, there's a lot of supernatural fiction and stuff like that."*
Later in the interview, Murray reveals he owns a collection of 30 Pokémon figurines.
Read the full interview here.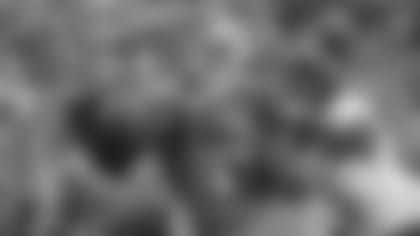 Demarcus Robinson, Florida wide receiver
Despite only starting nine games for the Florida Gators, Robinson led the team in catches in 2015.
Robinson led the team with 48 catches, had 522 yards receiving and scored 2 touchdowns. He led the team in receptions in seven games and yards receiving in three games.
Robinson has NFL in his blood.
Robinson is the nephew of former NFL wide receiver Marcus Robinson, who played for the Chicago Bears, Baltimore Ravens and Minnesota Vikings (1997-2002).
Robinson amassed 325 receptions for 4,699 yards receiving and 43 touchdowns receiving in his career.
NFL.com Lance Zierlein suggests Robinson's talent "jumps off the tape."
Robinson has "electric vertical talent that can make cornerbacks re­think their coverage plans," Zierlein wrote. "[He] has shake at the line of scrimmage to free himself against press coverage and has adequate ball-tracking skills. Graceful, flexible athlete with instant turbo acceleration. Has ability to hit the home run after the catch. Races off the line and forced cornerbacks into retreat opening easy comeback catches. Has talent and ability to make a living outside or from the slot."
Read Zierlein's full analysis here.