The flu bug has hit the Kansas City Chiefs.
"We've got two guys who have the flu," Chiefs head coach Andy Reid said Wednesday. "Dwayne Bowe and Jaye Howard. So we sent them home and got them out of here."
Bowe is the Chiefs' most targeted receiver and Howard is the second starter down on a Chiefs defensive line that played without right end Allen Bailey in its last two games.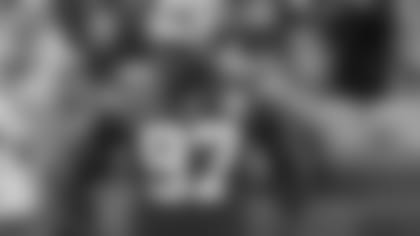 In positive news, both Bailey and cornerback Phillip Gaines, who had been going through the concussion protocol, were back on the field Wednesday as full participants.
The sicknesses to Bowe and Howard struck on the first practice day of the week, which is fortunate for the Chiefs as there is still plenty of time for the two to recover.
TE Anthony Fasano (knee) was also held out of practice.
RB Jamaal Charles (knee/ankle), LB Tamba Hali (knee) and LB Joe Mays (knee) were limited.
Kansas City Chiefs practice outside on December 17, 2014 in preparation for their upcoming game against the Steelers