Veteran wide receiver Dwayne Bowe missed practice again with the flu on Friday, completing a week full of absences for the long-time Chief.
"He's taken in some fluids and trying to maintain keeping those fluids in," head coach Andy Reid said. "We'll just see how he does. He is making improvement, but he did not practice today."
Linebacker Tamba Hali missed practice for the second consecutive day to keep his knees off of the indoor turf grass.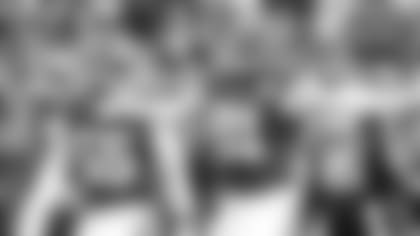 Despite the missed practices, Reid said Friday that he believes both will be ready to play the Pittsburgh Steelers on Sunday.
Bowe and Hali are officially listed as questionable. Every other Chief is at least probable.
TE Anthony Fasano (knee) and DL Jaye Howard (illness/shoulder) were limited on Friday
Kansas City Chiefs practice outside on December 17, 2014 in preparation for their upcoming game against the Steelers