Single-game tickets for all 2013 Kansas City Chiefs home games went on sale to the public July 12.
Talking with the hard-working crew in ticket sales, the phones haven't stopped ringing, with training camp just two weeks away. The team's first preseason home game falls on a Friday night, August 16th, against the San Francisco 49ers.
The Chiefs improved during the very busy offseason, thanks to the club's chairman and CEO Clark Hunt, who spearheaded the changes made within the franchise after the 2012 campaign. The confident decisions made by Hunt exhibited the competitive spirit of his late father, Chiefs founder Lamar Hunt, creating an excitement that continues to buzz, surrounding the team.
So, as the season nears, let's take a look back at what the team has been doing to prepare for what could be an unforgettable 2013.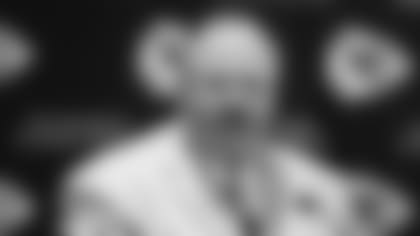 It all started on January 4, 2013, when Clark Hunt hired Andy Reid as the Chiefs 13th head coach in franchise history. Shortly after his hire, coach Reid went to work, finding the best coaches for the team and hiring a staff that shares his very purpose within the organization.
"My job, and the reason I was hired is to produce a productive football team; one that can challenge these other great teams in the National Football League and win games," coach Reid said. "That's what I'm going to start to do; my job is to get a good product for them and I'm going to work my tail off to put that together."
There's nobody better to gauge the influence that Andy Reid has had on this team already than his players, who speak to the winning mentality and accountability that he demands.
"It tells me everything about a coach with that caliber, who wants to be great himself and also his players," Chiefs WR Dwayne Bowe said. "The extra time he takes out to make sure guys get it right; you have to respect him and know that he's trying to get you better and not look at it as a punishment. When you get to this level, when coaches discipline, guys think they're getting punished, but he wants you to be great and pull it out of you, by the way that he coaches."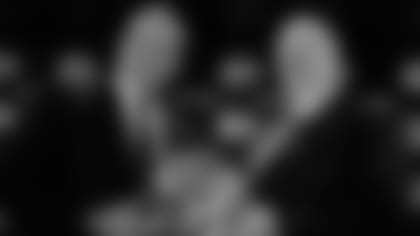 Eight days after Andy Reid took over as the new head coach, Clark Hunt made another franchise-changing decision, hiring John Dorsey as the sixth general manager in team history.
Beginning with our first handshake, to the most-recent interview conducted with Dorsey, his intensity, excitement and passion for this organization hasn't dropped below high-octane level.
Hunt described some of the many things that intrigued him about Dorsey.
"John's outstanding track record as a talent evaluator and his experience, helping to build a successful organization, make him an ideal choice for our next general manager," Hunt said. "He is a respected player personnel executive and a person of high integrity, who I believe will work very well with coach Reid."
Like coach Reid, it didn't take Dorsey long to convey his purpose and excitement as a new member of the Chiefs family, during his introductory presser.
"This is a terrific opportunity for me and my family," Dorsey said. "The Chiefs are a remarkable franchise with a great fan base and I'm excited to join the team and community. I want to thank Clark and the entire Hunt family for the chance to help lead this franchise. I'm looking forward to working with coach Reid to put together a product that Chiefs fans can be proud of, for years to come."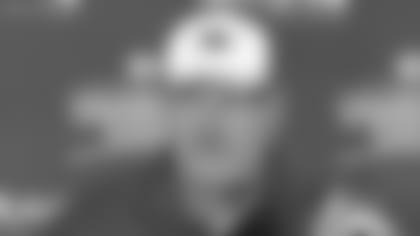 23 days after John Dorsey was hired, the 2013 Chiefs again showed a commitment to winning by signing punter Dustin Colquitt, WR Dwayne Bowe and designating LT Branden Albert as the club's franchise player, before he later signed the franchise tender on March 21, 2013.
Albert has played in 73 games (71 starts) in five seasons with the Chiefs, strongly influencing the recent success of the Chiefs run game.
"I'm just happy to be back with my teammates," Albert said during OTAs. "I'm just happy to be out there and be back with my teammates in the locker room and playing football."
One of the players Branden has enjoyed blocking for is Pro Bowl RB Jamaal Charles, who has topped the 1,000-yard rushing mark three different seasons, when running behind Albert and company.
Other moves on the offensive side of the ball include the signing of WR Dwayne Bowe.
"When we first arrived, one of the first items on our agenda was signing Dwayne," Chiefs GM John Dorsey said. "He's been a key player on our offense and is one of the premier players at his position. We are pleased that Dwayne will be a member of this team for years to come."
Here's a quick look at Bowe's stats, during the last three seasons in Kansas City:
2012 stat line: 13 games, 59 receptions, 801 yards and 3 TDs
2011 stat line: 16 games, 81 receptions, 1,159 yards and 5 TDs
2010 stat line: 16 games, 72 receptions, 1,162 yards and 15 TDs (Pro Bowl season)
The Chiefs special teams will once again be strong, thanks a large part to P Dustin Colquitt, whose new long-term deal followed his best statistical season, which ended in the 2012 Pro Bowl.
Colquitt pinned opponents inside their own 20-yard line 45 times, the second-best mark in NFL history. He holds many Chiefs records for punting, including highest career average (44.7), highest net average (39.1) and most career punts inside the 20 (250).
"John and I knew right away that we'd like to keep Dustin in a Chiefs uniform," coach Reid said. "He's worked hard at his craft and has become one of the best punters in the NFL. He's got a strong leg and the ability to pin opponents deep in their own territory."
One of the next pieces of the 2013 Chiefs puzzle was the trade for QB Alex Smith, who officially became the team's signal caller on March 13, following a trade with the San Francisco 49ers. The move gives the Chiefs a QB with more experience and wins, helping instill a greater confidence in the direction the team is heading in this season.
Smith started 75 games out of the 80 he played for the 49ers, including a 59.3% completion percentage, covering 14,280 yards, with 81 TDs and 63 INTs (79.1 passer rating). Smith has started two playoff contests in his career, both following the 2011 season, when he led the 49ers to the NFC Championship Game. His playoff numbers include, completing 36 of 68 passes for 495 yards, with five TDs and no picks.
In 2012, he started 10 regular season games for San Francisco, helping the club reach Super Bowl XLVII. Prior to being sidelined with a Week 10 injury against the St. Louis Rams, Smith threw for 1,737 yards, with 13 TDs and 5 INTs (104.1 passer rating).
Smith's best statistical season came in 2011, when he threw for 3,144 yards on 273 completions, with 17 TDs and five INTs. Those stats aren't a surprise to Chiefs QBs coach Matt Nagy.
"He's a true professional," Nagy said. "When he's out here on this practice field, he's a leader. The guys look to him. The quarterback position is so important to be that leader, whether it's vocally or by your play and he does both of that. Having him be able to do that and having some of these younger guys looking up to him and the other quarterbacks, that's what we need. That's what we expect to have and he does have that."
Watching Alex Smith absorb Andy Reid's offense, and leading his teammates along the way, has everyone around One Arrowhead Drive entertaining high hopes for what could be an unforgettable 2013 campaign.
While Alex Smith and the Chiefs offense hope to light up scoreboards on a weekly basis this year, new Chiefs CBs Sean Smith (3/15) and Dunta Robinson (3/13) were added to the team's defense to prevent such scoreboard activity by the opposition.
In 2012, Smith grabbed two picks, deflected 12 passes and forced two fumbles. His 6-foot-3, 218-pound frame is never a bad thing, especially at the corner position, allowing him to frustrate opposing receivers, something Chiefs secondary coach Emmitt Thomas and defensive assistant/secondary coach Al Harris will ensure he does in 2013.
Chiefs CB Dunta Robinson adds a wealth of experience and talent to the team. During his nine-year NFL career, Robinson's resume includes 126 starts in 131 games, with the Texans (2004-09) and Falcons (2010-12), totaling 580 tackles (490 solo), 5.5 sacks, 17 INTs, with one pick-six and 87 pass breakups.
Being new to the team didn't sway Robinson from embracing a high responsibility for the upcoming year on defense.
"A lot of it is on us in this defense," Robinson said. "The linebackers trust us to hold up and play a lot of man-to-man on the outside. This is what you sign up for, you want the toughest task. I don't know any corner in this league that doesn't want the toughest task on the field. You want to go out there and show everybody that this defense works because you go out, you perform the way you do, out on the edge. So, it's going to be a defense with a lot of movement, a lot of pressure."
Chiefs fans can't wait to see the new, aggressive, attacking style of the defense this season. It all kicks off with training camp, beginning July 26.
Once many of the team's veterans were signed (view complete transaction list), as well as the free agents, including WR Donnie Avery, TE Anthony Fasano and Mike DeVito, the 2013 NFL Draft opened the door for the eight players selected by the Chiefs in April, highlighted by top-overall pick Eric Fisher. While Fisher played LT at Central Michigan, he was moved by the Chiefs to right tackle and later talked about the transition, following an offseason practice.
"I'm just trying to play offensive line," Fisher said. "I really love everything that comes along with it – it's a different territory in there. I'm really liking it. It's a very similar system to what I ran in college, so, like I said, I'm picking it up pretty well."
Fisher and the rest of the 2013 draft class, as well as the undrafted rookie free agents that have signed with the Chiefs collectively have a 'workmanlike mentality'. The Andy Reid era in Kansas City is one of accountability; players know what's not only expected but required, to be a part of this team, while being held to the highest of standards, both on and off-the-field.
The key moves listed here are just a few of those that were made this offseason to bring the reality of a winning franchise back to the people that matter most, you, the fans.
Clark Hunt believes Chiefs fans will have reason to cheer in 2013.
"It's going to be a lot of fun to be a Chiefs fan this fall," Hunt admitted during an offseason practice.
The fun begins two weeks from today at Chiefs training camp in St. Joseph, Missouri.
Now that we've reviewed some of the Chiefs offseason moves, it's time for a look at the moves made by their AFC West rivals. Beginning next week, I'll spotlight the Denver Broncos, Oakland Raiders and San Diego Chargers, reviewing their key additions and losses this offseason, with training camp just two weeks away.