The Kansas City Chiefs are just nine days away from the start of training camp in St. Joseph, Missouri. While on campus at Missouri Western State University, Andy Reid's team will have 15 practices, mixed in with a preseason road game against the New Orleans Saints, followed one week later with the first preseason home game against the San Francisco 49ers.
But, let's be honest, regardless of training camp practices, preseason schedules, travel dates, etc. Chiefs fans already have the dates saved for both Raider Week games in 2013.
With that being said, let's take a look at what the Chiefs can expect to see from their bitter rivals this season.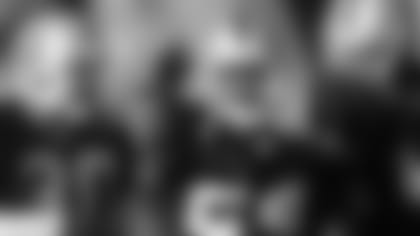 During the busy offseason, Oakland signed familiar face FS Charles Woodson, who entered the league with the Silver and Black as the team's top draft pick in 1998. Woodson spent eight years with the Raiders, before traveling to Green Bay and playing the last seven seasons with the Packers, including one Super Bowl victory, following the 31-25 defeat of the Pittsburgh Steelers in Super Bowl XLV.
The NFL is a "What have you done for me lately?" type of league and so, the Chiefs will be facing a Charles Woodson who in 2012 finished with 38 tackles, 1.5 sacks, one forced fumble and one INT.
Woodson's experience and knowledge of reading opposing offenses adds credibility to the Oakland secondary, which will look to stop new Chiefs QB Alex Smith and the new-look offense.
Alex Smith has played the Raiders twice, winning both contests and throwing 5 TDs, one INT (2006, 2010), while with the San Francisco 49ers.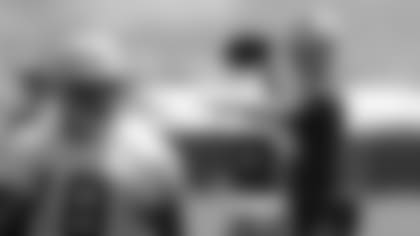 Gone from the 2013 Raiders roster is QB Carson Palmer, who played two seasons in Oakland, throwing for 6,771 yards 35 TDs and 30 picks, before joining the Arizona Cardinals. Replacing Palmer is QB Matt Flynn, who signed with the team in the offseason. Flynn enters his sixth year in the league, playing four seasons in Green Bay and last season with the Seattle Seahawks.
The stellar play of Seattle Seahawks rookie QB Russell Wilson in 2012 kept Flynn on the sideline for all but three games last season. However, Flynn does have a six-TD performance under his belt, while a member of the Green Bay Packers in 2011, when he became the first Packers player in franchise history to pass for six TDs in a game.
Flynn will compete against other Raiders QBs in camp, including Arkansas Razorbacks rookie QB Tyler Wilson and former Ohio State QB Terrelle Pryor.
Helping with the game plan against Flynn and the Raiders offense will be Chiefs Hall of Famer, secondary coach Emmitt Thomas and defensive assistant Al Harris. Both coaches have been preaching the importance of on-field communication to their players, especially in the new 3-4 defense of Chiefs defensive coordinator Bob Sutton.
"We have some guys that are trying to do what coaches are asking, a lot of communication, a lot of calls," coach Thomas said during OTAs.
"There are a lot of moving parts to this defense and you have to talk to one another. I think it's on their mind, knowing that's what they have to do to make the defense successful."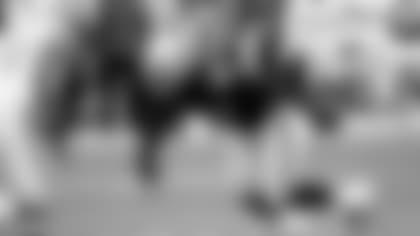 Besides QB Carson Palmer, gone from the Raiders roster is DL Richard Seymour, who in 2012 played eight games and recorded 12 tackles, three assists, three sacks, two passes defensed and one fumble recovery. Seymour is currently a free agent, who, according to NFL.com's Gregg Rosenthal, is considering retirement, if not offered a contract that he deems worthy.
At the end of the day, regardless of who's playing, the Chiefs-Raiders rivalry gets two more games in 2013, when the Chiefs welcome the Raiders to Arrowhead Stadium in Week 6, before traveling to Oakland for a matchup in the "Black Hole" in Week 15.
For those scoring at home.......
Chiefs LB Tamba Hali: six sacks in 14 games against the Raiders
Chiefs CB Brandon Flowers - 33 tackles, three assists, two INTs, 14 passes defensed and one TD in 10 games vs OAK
The Chiefs are 29-24-1 against the Raiders at Arrowhead Stadium (26-27-1 on road)