We conclude the 2013 AFC West offseason previews with a look at the San Diego Chargers, who finished 7-9 last season.
The Chargers new head coach Mike McCoy previously served as the offensive coordinator for the Denver Broncos after joining the club in 2008 as QBs coach. After helping lead the Broncos to the AFC West title last season, the Chargers are hoping for similar success out of McCoy in 2013.
While McCoy is new to town, the face of the franchise continues to be Chargers QB Philip Rivers, who boasts an 11-4 overall record against Kansas City, with 21 TDs and 16 INTs. However, the Chiefs squad that opens training camp in eight days will be a completely different-looking team than what Rivers and company has seen in the past.
New Chiefs head coach Andy Reid and his entire staff have been studying, strategizing and preparing for a season that is 53 days away from kickoff and includes two showdowns against the Chargers, who made some notable offseason moves as well, including their 2013 rookie class.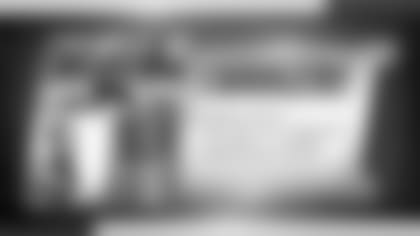 Headlining the team's draft class is former Notre Dame LB Manti Te'o, who since arriving in San Diego has received high reviews.
Speaking of rookie LBs, I can't wait to see how Chiefs rookie LB Nico Johnson progresses through training camp, as he looks to make an immediate impact in 2013. Johnson and Te'o have a history, including facing one another in last season's BCS National Championship; advantage Nico and the Crimson Tide, who defeated Manti's Fighting Irish 42-14.
Fast forward to a whole new league, which begins a whole new rivalry for both players and their teams, the Chargers and the Chiefs, who meet first in Week 12.
Nico shared his excitement for the upcoming matchup at Arrowhead.
"All I hear now is, it's just like a college atmosphere," Johnson said. "I'm so excited to get a chance to do that in the NFL because, I just left the college level at a high level and I understand how that feels and how big of a difference the fans make to a team like that, to have that support behind them. I'm so excited to get a chance to do it."
Likely to be playing in that Week 12 game for the Chargers, Johnson's former Alabama teammate OL D.J. Fluker. The size, power and strength of Fluker will be a challenge for the Chiefs defense and when asked about the potential matchup against his former Tide teammate, Johnson was in "game-on" mentality.
"It's going to be emotional, fun and exciting all at once because, seeing him across the ball in game mode is going to make me bring my best because, I know he is (doing the same)," Johnson shared.
Also drafted by the Chargers, rookie WR Keenan Allen, who joins the receiving corps that Philip Rivers will be targeting in 2013. Allen was unable to play in his team's final three games of 2012 at Cal because of a strained knee ligament, which also kept him from participating in drills at the 2013 NFL Scouting Combine. He finished the 2012 season with 61 receptions for 737 yards and six TDs.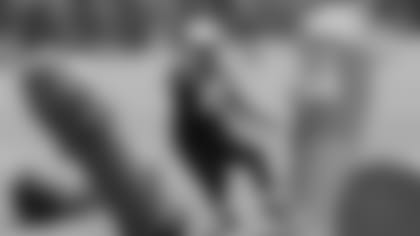 In addition to the 2013 rookie class of the Chargers, they also added some veterans, none more high-profile than OLB Dwight Freeney. The long-time Indianapolis Colts star signed a free agent deal to bring his pass-rushing skills to a San Diego team that ranked tied for 11th in the league with 38 sacks last season.
Freeney will look to help fill the void of Chargers LB Melvin Ingram, who suffered a torn ACL during the team's recent OTAs. In 2012, Ingram totaled 41 tackles (27 solo, 14 assists), five passes defensed and one forced fumble.
The Chiefs will be ready for any and all defensive schemes the Chargers throw their way. One large factor in the Chiefs favor is the return of Chiefs LT Branden Albert, who signed his franchise tender in March and provides the experience and leadership to the offensive line, including rookie RT Eric Fisher.
"I want him to know that I'm going to help him the best way I can," Albert said of Fisher, during OTAs. "So he can be the best player, from now into the future, so he can be a Hall of Fame tackle, so he can help his team make a Super Bowl, so he can be a Super Bowl tackle, so he can make Pro Bowls earlier than I did."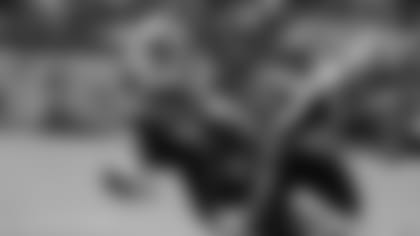 Other offseason additions to the San Diego Chargers include offensive tackle Max Starks, who moved coasts, leaving behind nine seasons with the Pittsburgh Steelers to join the Chargers out west. Starks will likely be in charge of opening holes for new Chargers RB Danny Woodhead, who joined the team after spending the last three seasons in New England. In 2012, Woodhead started two games for the Pats and finished with seven TDs (four-rushing and three-receiving), totaling 747 yards in the regular season.
As for some of the impact players for the Chargers, who are no longer with the team, gone is LB Antwan Barnes to the Philadelphia Eagles and LB Shaun Phillips to the AFC West rival Denver Broncos.
Regardless of who has come and gone from the San Diego Chargers lineup, divisional matchups are always 'knock-down, drag-out' types of games and both 2013 matchups will be no different. If all goes according to Chiefs head coach Andy Reid's plan, the all-time record between the AFC West rivals could swing in favor of the proud family-owned franchise that signed him in January.
The Chiefs are 52-53-1 all-time against the Chargers (including playoffs).
Chiefs LB Tamba Hali has 10.5 sacks in his career against SD
Jamaal Charles has 75-career carries for 400 yards and three TDs vs the Chargers
Dwayne Bowe - in 2012 vs SD - seven catches for 108 yards and one TD
Eric Berry has two INTs and 27-total tackles in four games against the Bolts