The journey continues. A new day brings a new itinerary for the Kansas City Chiefs, who are on a mission to find the best players available in the upcoming NFL Draft. As the team travels to each new spot and scouts pro prospects, we'll update you with more photos and miles logged during the 2013 scouting saga.
Today's trip included three schools, as well as plenty of miles traveled. Be sure to check back for the team's next stops.
March 22, 2013
KC to LA - 770 miles
LA to TX - 364 miles
TX to OK - 358 miles
OK to KC - 373 miles
Chiefs GM John Dorsey on the field, as players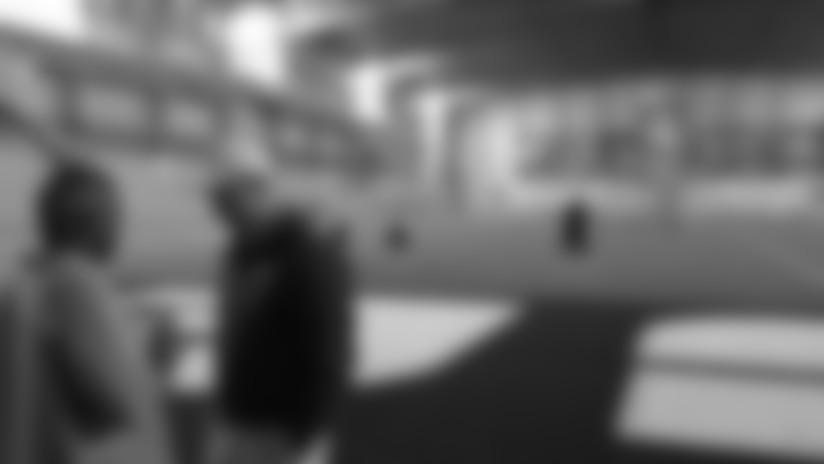 Chiefs head coach Andy Reid and Chiefs assistant
offensive line coach Eugene Chung at stop two
during the trip, Texas A&M.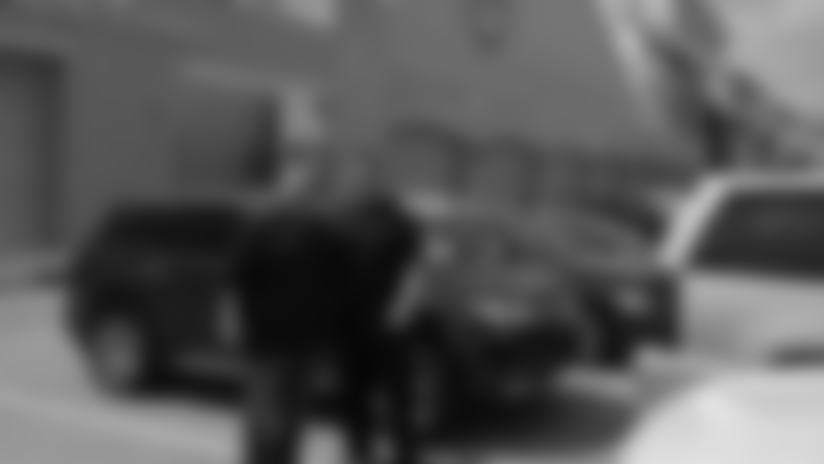 Coach Reid talking with one of the many pro
prospects, during his team's three-stop journey.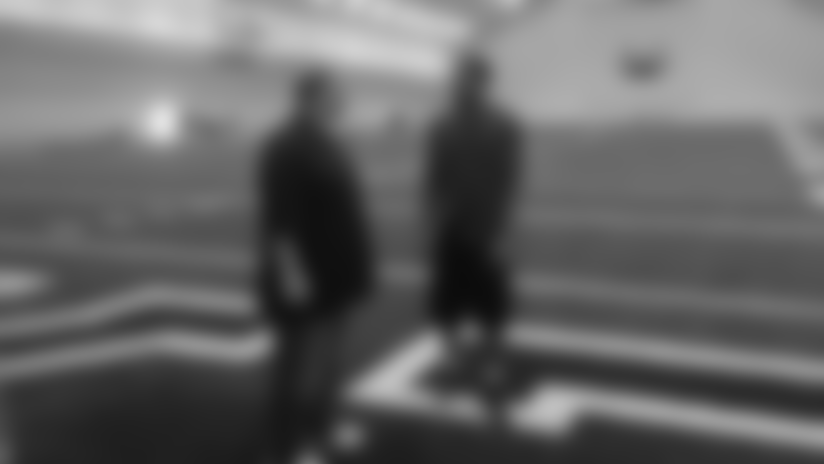 From the ground to the air, coach Reid and coach
Chung, sit behind Chiefs offensive line coach Andy
Heck and Chiefs DC Bob Sutton, en route to their
third and final visit on Friday, OU.