Kansas City Chiefs Chairman and CEO Clark Hunt announced on Saturday, at the 101 Awards Banquet, that Priest Holmes will be the 2014 inductee into the Chiefs Hall of Fame. Holmes is the 44thplayer to earn this honor and will be officially enshrined to the Chiefs Hall of Fame during the Chiefs Alumni Weekend at Arrowhead Stadium this fall.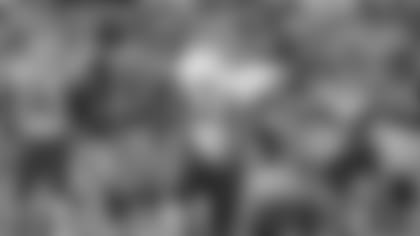 "It is an honor to announce the induction of Priest Holmes into the Chiefs Hall of Fame," Hunt said. "On behalf of my family and the entire Chiefs organization I would like to congratulate Priest on a remarkable career. As the Chiefs franchise all-time leader in rushing yards, total touchdowns and rushing touchdowns, Priest set the standard for excellence on and off the field over his seven seasons in Kansas City. We are grateful for his contributions to the team and the community."
Holmes spent seven years on Kansas City's roster (2001-07), after a four-year stint in Baltimore (1997-2000), where he originally entered the NFL as an undrafted free agent in 1997. Throughout his tenure with the Chiefs, Holmes was selected to three consecutive Pro Bowls from 2001-03 and named All-Pro for those three years by numerous national media outlets. He was also presented with the club's MVP award following the 2001 and 2002 seasons.
While with the Chiefs, Holmes recorded 6,070 rushing yards with 76 touchdowns, and tallied 83 total touchdowns, breaking franchise records in all three categories. During the 2003 season, Holmes scored two or more touchdowns in 10 games, which is tied for the NFL's best mark with former running back LaDanian Tomlinson.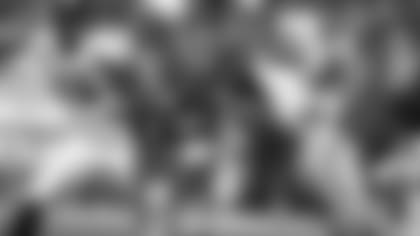 Maybe more impressive was Holmes' ability to put up these statistics while entering the league as an undrafted free agent. In 2001, his first season with the Chiefs, Holmes was the NFL's leading rusher with 1,555 yards, the only undrafted player to do so, until running back Arian Foster accomplished the feat in 2010.
Other accolades Holmes was bestowed with include NFL Offensive Player of the Year (2002), Phil Simms All-Iron Team (2001-02), Ed Block Courage Award (2004), as well as being a part of Baltimore's Super Bowl XXXV championship team (2000).
A San Antonio, Texas, native, Holmes played collegiately at the University of Texas, where he rushed for a career total of 1,276 yards with 20 touchdowns, averaging 5.1 yards per carry. He is a member of the University of Texas Hall of Honor, the Texas High School Sports Hall of Fame and the Missouri Sports Hall of Fame. He prepped at Marshall High School in San Antonio, where he currently resides and leads the Priest Holmes Foundation.
To see more photos of Holmes throughout his career, click here.