The drama continues to build, surrounding this week's 2014 NFL Draft, when the Kansas City Chiefs will be on the clock, beginning with their 23rd-overall pick.
Leading you up to draft day on Thursday, we'll preview one player each day, who draft analysts say could possibly be available, when the Chiefs are set to pick at #23. However, none of the reports in this Draft Spotlight series are indicative of who the Kansas City Chiefs plan to draft, with any of their currently-owned six draft picks.
Oklahoma State University CB Justin Gilbert played in 13 games last season, recording 37 tackles, five assists, seven INTs and seven PBUs. A 2013 Jim Thorpe Award Finalist (best defensive back in the nation), Gilbert holds the OSU and Big 12 record for kickoff returns for touchdowns with six and was also named Defensive MVP of the 2012 Fiesta Bowl.
In four years at OSU, Gilbert totaled 51 games played, 155 tackles, 27 assists, 12 INTs, 27 PBUs, two forced fumbles and one fumble recovery. He also recorded eight punt returns for 55 yards and 102 kickoff returns for 2,681 yards and the six TDs, including a 100-yard score.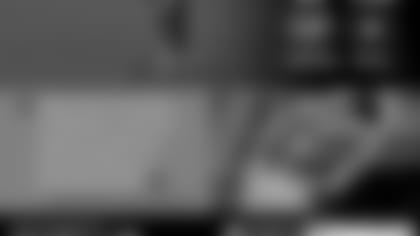 NFL.com offered the following evaluation of Justin Gilbert:
Fantastic size-to-speed ratio
Recovers well, showing transitional quickness
Has great feet, agility and leaping ability
Viewed by some as soft-tempered
Gilbert is big, athletic and the most-gifted cover corner in the draft.
ICYMI: 2014 Draft Spotlight