The drama continues to build, surrounding this week's 2014 NFL Draft, when the Kansas City Chiefs will be on the clock, beginning with their 23rd-overall pick.
Leading you up to draft day on Thursday, we'll preview one player each day, who draft analysts say could possibly be available, when the Chiefs are set to pick at #23. However, none of the reports in this Draft Spotlight series are indicative of who the Kansas City Chiefs plan to draft, with any of their currently-owned six draft picks.
Alabama LB C.J. Mosley finished 2013 with 13 games played, 61 tackles, 47 assists, five PBUs and one forced fumble. In four years at Alabama, Mosley recorded 51 games played, 174 tackles, 145 assists, 6.5 sacks, five INTs, 19 PBUs, two forced fumbles and one fumble recovery.
Two-time BCS National Champion (2011, 2012)
College teammates with current Chiefs LB Nico Johnson (2010-2012)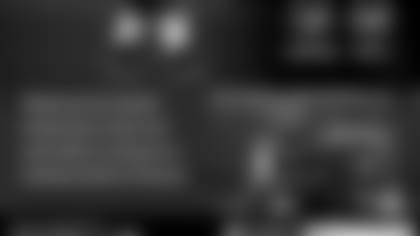 NFL.com offered the following evaluation of C.J. Mosley:
Shows great balance and agility
Injuries (shoulder, hip and elbow)
Mosley has a great desire to work hard and lead. He led Alabama as a senior and is expected to continue to be a tackling force in the pros.
ICYMI: 2014 Draft Spotlight