The 2015 NFL Draft begins on this Thursday, April 30 in Chicago, Illinois.
We've been taking a look at a few players available in each positional group throughout this series.
Here is a roundup of some interesting centers:
Florida State's Cameron Erving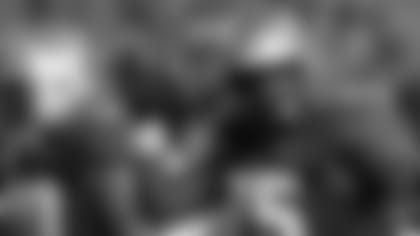 After redshirting his freshman year in 2010, Erving played defensive tackle for the Seminoles in 2011 and then switched to the other side of the trenches in 2012.
From that point forward in 2012, Erving excelled at the left tackle position and in 2013 and 2014, he earned the Jacobs Trophy, the award given the best blocker in the ACC. Erving started the first nine games of his senior season at left tackle, then switched to the center position, where he looked strong.
"Keeps busy and works to secure blocks in run game. Good foot quickness into pass set. Consistently in ready position with good hand readiness in pass sets. Uses good hand placement and has natural timing with hands. Converted defensive tackle who will continue to improve in the NFL with more experience at center. Displays good snap-to-step quickness. Uses quickness to attack defender and begin his grind much earlier than when he played tackle. Competes and is a willing learner. Can get to second level and make cut-off blocks. Has athleticism to pull and offers versatility along the line."
Read the full evaluation here.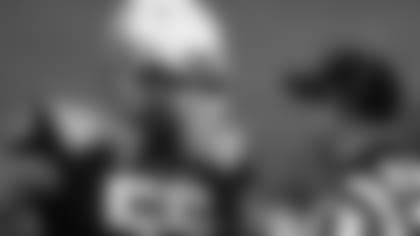 After redshirting his freshman year in 2010, Oregon's Hroniss Grasu started 52 games for the Ducks, all of which came at the center position.
Grasu was named to the All-Pac 12 first team and was a finalist for the Rimington Award, which is given to the best center in the country. Oregon led the conference in yards rushing per game (234.5) all four years of Grasu's career (part of a nine-year streak).
Draft analysts believe that Grasu should be picked somewhere between the second and third rounds.
Rob Rang of CBS Sports thinks Grasu is prepared for the NFL.
"Sports a pro-ready NFL frame with good weight distribution," he wrote of Grasu. "He generally plays with very good initial quickness. Shows impressive lateral agility and balance to recover. He plays low to the ground and locks out well, showing good functional strength absorb the bull rush. He's an ideal match in Oregon's zone-blocking offense due to his agility when blocking on the move. Grasu is quick to get to the second level and can adjust to hit and sustain against a moving target."
Read Rang's full report here.
Georgia Tech's Shaquille Mason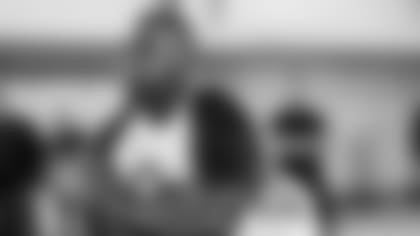 USA Today rated Mason as a first-team All American and NFL.com projects him to go within the fourth or fifth rounds.
"One of the most powerful drive blockers in the 2015 draft. Comes off ball with low pad level and wide base and routinely wins leverage game. Snaps hips under him at contact, standing defensive tackles up. Runs feet through contact, looking to bury his man. Salty and tough. Strength is his calling card. Moves well in space and climbs to second level under control. Able to sustain blocks for several yards downfield when his balance is right. Good knee bend in pass sets with ability to mirror. Keeps weight balanced throughout pass set with desired posture. Above-average hand fighter in pass pro and able to reset hands when they are knocked away."
Read the full evaluation here.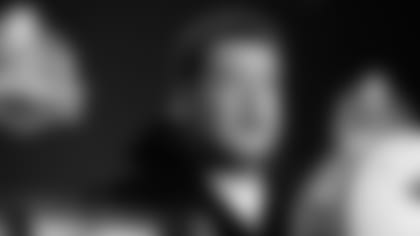 As noted earlier, Oregon's Hroniss Grasu was a finalist for the Rimington Award, but he didn't win it. Auburn's Reese Dismukes did.
From 2011-2014, Dismukes started at the center position for Auburn for a total of 50 career games. Amazingly, that places Dismukes second in starts all-time for Auburn.
Rob Rang of CBS Sports likes his size for his position:
"Dismukes sports the short, squatty frame so conducive to playing in the trenches. He has a low center of gravity and plays with excellent knee bend, giving him a leverage advantage over most opponents. He shuffles well laterally and is quick to the second level due to light feet."
Read his full evaluation here.
Local College Connection: Kansas State's B.J. Finney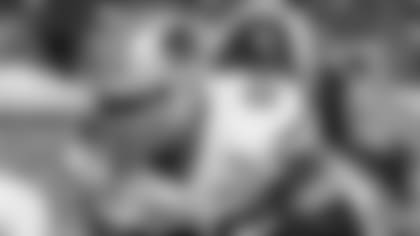 B.J. Finney left a legacy at Kansas State after becoming the third player in school history to earn all-conference honors all four years of his career.
Finney started a record 52 straight games for the Wildcats and was named to USA Today's second team and Athlon's third team in 2014. In addition to his play on the field, Finney was also named to the Academic All-Big 12 First Team.
CBS Sports projects Finney to be picked in the third round, while NFL.com analysts lean to the fourth or the fifth round.
"Former walk-on who became a four-year starter and three-time captain. Was a wrestler in high school and shows clear understanding of leverage at the point of attack. Sturdy, NFL-ready build. Is able to use defender's momentum against him to help create blocking lanes. Very sticky hands and strong core. Uses good hand placement combined with core strength and balance to win his snaps. Makes strong commitment to power-stepping and shutting down gap shooters. Allowed just 2.5 sacks over four years. Can mirror with a well-timed punch in pass protection and looks for work when uncovered."
Read more about Finney here.