The 2015 NFL Draft begins this Thursday, April 30 in Chicago, Illinois.
We've taken a look at a few players available in each positional group throughout this series.
Here is a roundup of some interesting cornerbacks:
Michigan State's Trae Waynes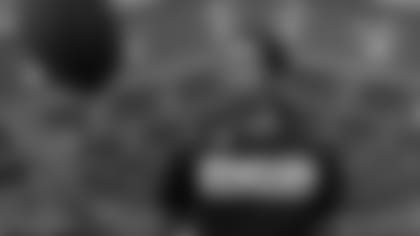 Waynes left Michigan State as a junior after starting the last two seasons, which included a string of 27 consecutive starts.
In his college career, Waynes compiled 101 tackles, six interceptions and 13 pass breakups.
He finished 2014 with second-team All-American honors from Walter Camp, Sporting News and Athlon Sports and was honored as a 2014 first-team All-Big 10 member across the board.
"He's a bump-and-run cornerback with the length, deep speed and confidence to handle himself down the field against speed," Zierlein wrote. "Waynes plays too handsy for NFL officials and that could show up on Sundays. His 4.31 40, smooth hips and overall fluidity displayed at the combine could make him a much earlier pick in the draft than previously projected. Waynes carries a very high ceiling."
Read the full evaluation here.
Washington's Marcus Peters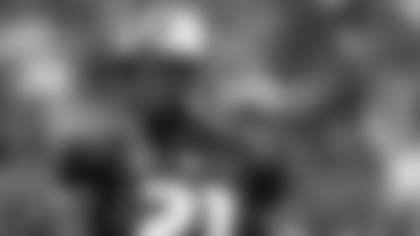 But unlike Waynes, Peters comes with a fair amount of off-the-field character concerns. Along with serving a one-game suspension for losing his cool on the sideline, Peters was held out of the first quarter of the season finale—the Ticketcity Cactus Bowl against Oklahoma State.
Rob Rang of CBS Sports had this to say about Peters' strengths:
"Physicality and athleticism regularly stood out against top competition. Among his best attributes is recognition, as Peters plays the receiver very well, turning back toward the ball as the wideout does and frequently knocking the ball away or intercepting it. Peters' aggression is just as evident in his tackling. Whether it be against a receiver or coming up in run support, he is a physical hitter who looks to intimidate opponents."
Read Rang's full assessment here.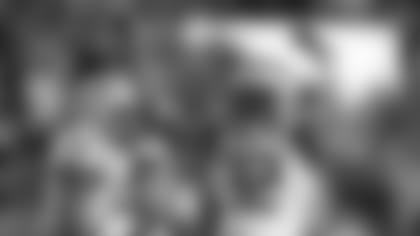 The amazing thing about LSU's Jalen Collins is that despite being one of the top cornerback prospects heading into the draft, he only started 10 games in his three-year career at LSU.
Seven of his 10 career starts came in 2014, when he had 38 tackles and nine pass breakups.
NFL.com's Lance Zierlein agrees with most analysts in that Collins should go in the first round.
"Immensely talented cornerback who brings the entire triangle (height, weight, speed) with him. Still learning technique and how to sink his feet with his eyes, but the instincts and athleticism to make plays on the ball both short and deep are what set him apart. Collins is a work in progress, but his physical and play traits create a very high ceiling if he continues to learn to play the position."
Learn more from Zierlein here.
Small School Standout: Wake Forest's Kevin Johnson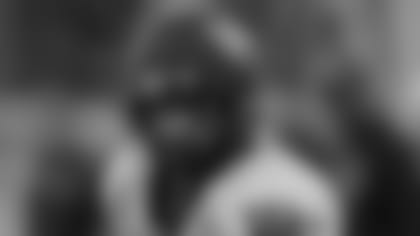 A second-team All-ACC member in 2014, Johnson started 41 career games. Altogether, he finished his career with 189 total tackles, 38 passes defensed, seven interceptions and three forced fumbles.
Here is some of what CBS Sports' Rob Rang saw in Johnson:
"Lean, athletic build and is a legitimate NFL athlete with natural cover skills. Very light on his feet, showing great quickness and fluidity to turn and run with receivers when in man coverage, as well as excellent downhill burst back to the ball for zone. He keeps his head on a swivel and doesn't panic when the ball is in the air, showing good timing on his leaps and the hand-eye coordination to pick off the pass. Johnson is aggressive and will bait quarterbacks, showing a terrific burst back to the ball."
Read his all of Zierlein's analysis here.
Local College Connection: Kansas State's Randall Evans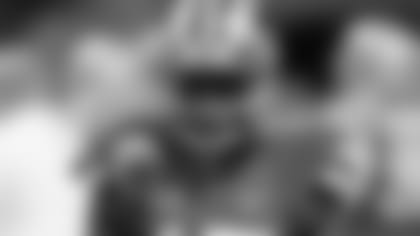 Randall Evans walked on at Kansas State in 2010, then went on to start 31 games in his four-year career.
His progression throughout the years in Manhattan could be called inspirational, as he started seven times in 2012 to an increased 11 in 2013 to every game in 2014.
Evans capped off his career with first team All-Big 12 honors, the first of his time at Kansas State, for the 2014 season.
Over his time as a Wildcat, the team achieved a 27-9 conference record, the best among teams in the Big 12.