The 2015 NFL Draft begins on Thursday, April 30 in Chicago, Illinois.
As we get closer to the draft, we'll take a look at a few players available in each positional group throughout this series.
We'll start with the inside linebackers.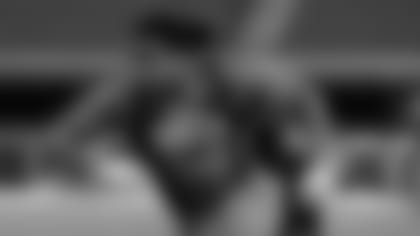 After racking up 10-plus tackles in 11 games in 2014, UCLA linebacker Eric Kendricks was given the most prestigious honor a collegiate linebacker can receive—the Butkus Award.
"When a player receives the Butkus Award he will know two things. First, he is recognized as the best of the best linebackers in America. Second, and in the long run most important, he will understand that this recognition brings a responsibility to serve others by giving back," - Dick Butkus.
At 6-foot, 232 pounds, Kendricks was named a first-team All-Pac 12 player and second-team AP All-American after finishing with 149 tackles for the Bruins last season.
In an article by Chase Goodbread of NFL.com, Kendricks talked about his versatility after playing the Mike position for UCLA the past three years.
*"I just want to be a three-down linebacker. I want to be in the game whether it's pass or run," he said. "Will is not a lot different from Mike, except you get to cover the pass more, which I also love doing. I played Will my first year in college, so it wouldn't be hard to go back there." *
---
Mississippi State's Benardrick McKinney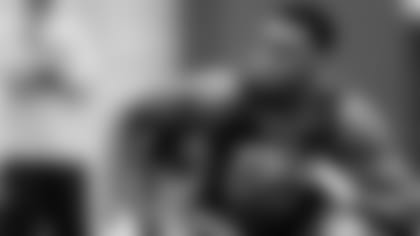 At 6-foot-4 and 246 pounds, Benardrick McKinney ran a 4.66 40-yard dash at the NFL Scouting Combine last February.
McKinney started every game for Mississippi State over the last two seasons and led them in tackles each year.
"This is kind of dedicated player coaches love, although somebody must decide where he will best fit in the NFL -- inside linebacker, outside linebacker or maybe defensive end."
McKinney is listed as the No. 44 overall player by NFL Network's Daniel Jeremiah and the No. 5 inside linebacker by NFL Network's Mike Mayock.
---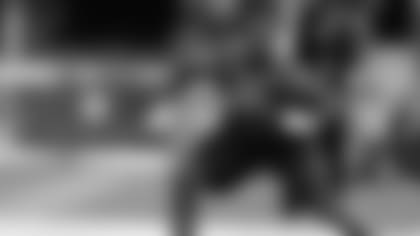 With 351 career tackles in his four years at Miami, the 5-foot-11, 236-pound Perryman was named a finalist for the Butkus Award as a senior.
Perryman is listed as a Top 5 inside linebacker in this draft by Bucky Brooks (No. 2), Charles Davis (No. 4) and Mike Mayock (No. 5).
"They kind of said I am a throwback linebacker," Perryman said. "Those guys being pleased with my film period means a lot to me. That kind of gives me more of a confidence boost, more motivation to just keep doing what I'm doing."
Small School Standout: Utah State's Zach Vigil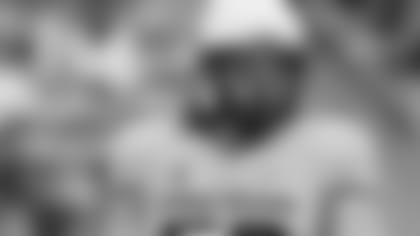 Upon winning the award, Utah State coach Matt Wells praised Vigil's preparation to his craft.
"He knows the defense as well as anyone in the building. He's done a great job, but has done that the last two years. He's just taken another step in the right direction. That's why you're seeing more tackles and more TFLs."
Against Air Force's option offense last season, Vigil finished the game with an impressive 22 tackles, and his total of 145 for the season ranks fourth best in league history.
According to NFL.com's Lance Zierlein, Vigil was "one of the most productive linebackers in college football. Never quit on a play. Active pass rusher who worked well in a team blitz scheme. Team leader."
Local College Connection: Kansas' Ben Heeney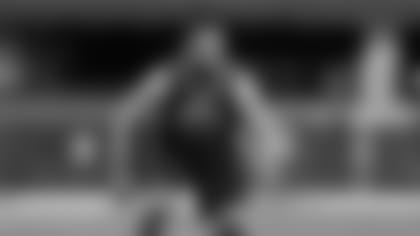 Heeney was named first-team All-Big 12 after finishing his senior year at Kansas with 127 tackles, including 17 for loss.
At 6-foot and 231 pounds, Heeney checked in with one of the most impressive performances for any linebacker at the NFL Scouting Combine last February.
Heeney was one of the prospects that teamed up with USA Today to write a blog chronicling his journey through the pre-draft process.
In his entry on March 29, Heeney recalled a boat accident he suffered while on vacation before his junior year of high school.
"I definitely would call it a near-death experience. If it would've hit an artery, I would've bled out for sure. It just makes you think. Anything can happen. One second, everything's good and the next second, you can get your leg split open. That definitely changed my perspective on living for the moment and never taking anything for granted."