The 2015 NFL Draft begins on Thursday, April 30 in Chicago, Illinois.
As we get closer to the draft, we will take a look at a few players available in each positional group throughout this series.
Here is a roundup of some interesting guards: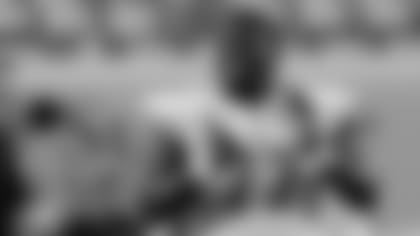 At the age of nine, Tomlinson migrated to the United States with his mother and the two found a new home in Chicago, Illinois. Only familiar with playing soccer and cricket as he grew older, Tomlinson was first introduced to football his freshman season in high school at Lane Tech.
By the end of his high school career, Tomlinson had offers from schools like Northwestern and Ohio State, but ultimately would choose Duke based on the school's academic excellence and the promise of early playing time.
Tomlinson redshirted in 2010 but would start every game thereafter for the Duke Blue Devils during his four-year college career.
While Tomlinson is ranked in different positions among available guards depending on where you look, he is commonly placed in the top five across the board on evaluation sites.
Intelligent four-year starter who sees and responds quickly to twist games up front. Plays with low pad level. Generates torque through hip snap and lower-body power. Has enough sand in his pants to drop anchor against bull rushers. Brings impressive level of power against like-minded phone-booth warriors. Generates push as an in-line blocker. Didn't allow a sack over the last two years. Will give teams his best brand of football when highlighted in straight-ahead power game.
Find the full evaluation here.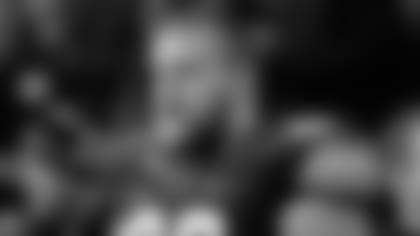 In 2014, his senior season, Scherff won the Outland Trophy, the award presented to the best United States college football interior lineman by the Football Writers Association of America.
Scherff started all 26 games over his final two season at the left tackle position, but the widely-accepted notion is that Scherff may fit better in the NFL as an offensive guard.
"Scherff has measurables and traits to play tackle in the league but might be better suited to play guard," Zierlein wrote of the Iowa left tackle. "More powerful than explosive, Scherff is not a scheme-specific talent and can maul or move in run game. Road-grader with pancake-man potential, but has holes in his pass protection that will be exposed on the next level -- especially at tackle."
Read Zierlein's full evaluation here.
South Carolina's A.J. Cann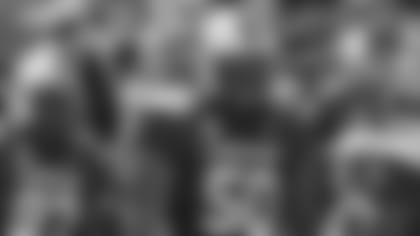 South Carolina's A.J. Cann started 51 times for the Gamecocks, the second most starts in school history, trailing only T.J. Johnson (53). At the end of the season, Cann was named a first-team All-American by Sporting News, ESPN and CBSSportsline.com.
Dane Brugler and Rob Rang of CBS Sports compared Cann to Chiefs offensive lineman Ben Grubbs.
"Proportionate frame with adequate bulk," Brugler and Rang wrote of Cann. "Flexible lower body and quickly gets into position. Natural bender. Comfortable sitting in his stance. Naturally powerful with brute strength to be a people mover. Generates power through his hips and midsection. Delivers pop at the point of attack with strong grip to latch and control. Strong finisher and flashes tenacity to bury his man. Uses his length to keep space between him and his target. Alert. Always scanning with good instincts. Stout, resetting his feet well even after initially rocked backward. Reliable and coachable with consistent winning attitude. Named a permanent team captain as a junior. Four-year starter in the SEC (51 career starts)."
Read the full CBS Sports evaluation here.
Small School Standout: Hobart's Ali Marpet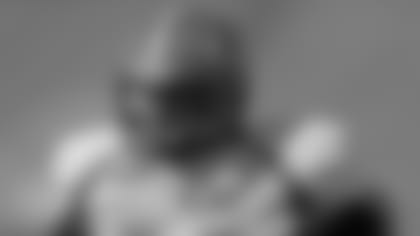 The Hobart Statesmen play in Division III in the NCAA, but that hasn't stopped center Ali Marpet from garnering some serious attention from the National Football League.
Along with being named an AFCA All-American and a D3Football.com All-American first-teamer for his senior season, Marpet was invited to the Senior Bowl, where he had the opportunity to compete with the some of the best offensive linemen in the country.
Marpet was also named as one of the Liberty League's Co-Offensive Players of the Year, becoming the first offensive lineman in league history to do so.
According the NFL.com's Lance Zierlein, Marpet's NFL comparison is Chiefs offensive lineman Eric Kush.
"Good foot quickness with ability to reach and hook opponents," Zierlein wrote of Marpet. "Quick out of stance and into defender. Usually the low man using hips and arm extension to lock out and control his man. Has leg drive to drive his man backward and finish. Consistent with hand placement in run and pass. Plays with advanced technique for a Division III player."
Read the full evaluation here.
Local College Connection: Missouri's Mitch Morse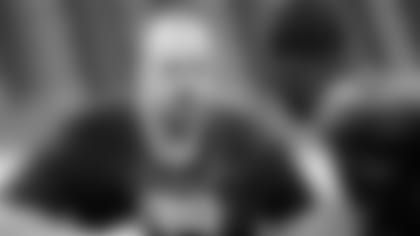 Local standout Mitch Morse of the University of Missouri made a name for himself at the NFL Scouting Combine by putting up 36 reps on the bench press, the most of any offensive guard at the event.
CBS Sports projects Morse for a fourth-round selection, and Rob Rang notes his strengths in "patience, power and tenacity."
"Morse has above average initial quickness and shows balance while he 'chucks' his way back in pass protection," Rang wrote. "Morse shows good patience, allowing the defender to get near him before showing a quick, powerful punch to latch and control opponents. He plays with his knees bent, helping him to absorb bull rushes and plays on his toes, allowing him to slide laterally to mirror. Morse is attentive and can handle switching off on twists and unexpected blitzes. As a run blocker, Morse is at his best turning and sealing defenders with his initial quickness or simply driving them off the ball with power. He has good (but not great) quickness and balanced when dropping back into pass protection, as well as when pulling or sprinting out to block defenders at the second level."
Read the full CBS Sports evaluation here.
Photos of college offensive guard prospects available in the 2015 NFL draft.