The 2015 NFL Draft begins on Thursday, April 30 in Chicago, Illinois.
As we get closer to the draft, we will take a look at a few players available in each positional group throughout this series.
Here is a roundup of some interesting quarterbacks: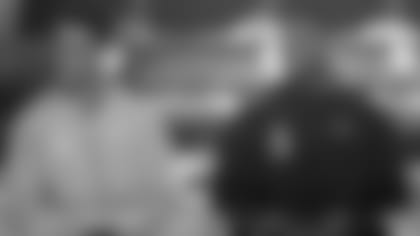 Florida State's Jameis Winston
If you're following the NFL Draft at all, then you're probably tired of hearing about Winston vs. Mariota already, but here are the CliffsNotes anyways.
Winston completed 65.3 percent of his passes last season for 3,907 yards with 25 touchdowns and 18 interceptions. In his two years as the starter for the Seminoles, Winston lost just one game (26-1), which came at the hands of Mariota and the Oregon Ducks in last year's Rose Bowl, a 59-20 drubbing in the first ever college football semifinal.
Winston is projected by most experts as the first pick in this year's draft to the Tampa Bay Buccaneers, who haven't selected a quarterback in the first round since Josh Freeman back in 2009.
Lance Zierlein of NFL.com had this to say about Winston:
*"Winston is a big, highly competitive pocket passer who played in a pro-style offense and showed an ability to anticipate throwing windows, scan the entire field and make the NFL throws. His wind-up delivery and marginal mobility outside the pocket are reminiscent of Byron Leftwich, but his arm talent and issues with decision making are more in line with Eli Manning's. Winston's football potential is clearer than so-called "system" or "one-read" quarterbacks, but every stone must be overturned in an attempt to piece together a predictive character profile on Winston." *
Mariota (6'4", 222 pounds) was the Heisman Trophy winner in 2014 for the Oregon Ducks after completing 68.3 percent of his passes for 4,454 yards with 42 touchdowns and four interceptions.
Some believe the transition from a spread offense in college will be difficult for Mariota, who is projected by most as a top-ten pick.
There have been recent rumors connecting Mariota to the San Diego Chargers, who could potentially trade veteran quarterback Philip Rivers and reunite him with his former coach, Ken Whisenhunt, who is now leading the Tennessee Titans. The Titans hold the No. 2 pick.
Lance Zierlein of NFL.com had this to say about Mariota:
"Scheme-based quarterback who will face the same challenges that several quarterbacks before him have faced in terms of learning how to read defenses and go through progressions. The tape was less kind to Mariota than expected, but his size, athleticism and consistency of football character throughout his career are necessary traits in becoming a good-to-great quarterback. Mariota's ability to create outside the pocket will help win games here and there and buy him time as he plies his craft."
Last season at Baylor, Petty (6'3", 230 pounds) completed 63.1 percent of his passes for 3,855 yards with 29 touchdowns and seven interceptions. He's currently listed as NFL Network draft analyst Mike Mayock's No. 3-ranked quarterback and is projected to be drafted in the fourth round, according to NFL.com.
Petty appeared on ESPN Radio's SVP and Russillo show earlier this offseason and spoke about being labeled a system quarterback due to Baylor's spread offense.
"You're dealing with hypotheticals when you say he can't transition because of the system he plays in. If you look at a spread vs. a west coast, it's still a system. It's not that I couldn't do the things you're asked to do in the NFL, that's just not we were asked to do."
Lance Zierlein of NFL.com had this to say about Petty:
"NFL evaluators felt like Petty's senior season was disappointing, but those same evaluators love his size, leadership and intangibles. He needs a year or two of practice time and camp work to learn how to get through his progressions, but has the intelligence to do that. Petty must have a structured offense that won't ask him to make plays outside of the pocket."
Small School Standout: Colorado State's Garrett Grayson
Grayson (6'2", 213 pounds) completed 64.3 percent of his passes for 4,006 yards with 32 touchdowns and just seven interceptions last season for Colorado State.
According to NFL Network draft analyst Mike Mayock, Grayson is the fourth best quarterback in this draft. He's currently projected as a fourth or fifth-round pick.
One of Grayson's teammates and another NFL Draft hopeful in offensive lineman Ty Sambrailo, praised Grayson's intangibles, via the Denver Post.
"Garrett is a great leader," said Sambrailo. "Something you don't see as a fan is how he is in the locker room, in the weight room. He's always a guy motivating, always doing what he's supposed to do to help us win. You can't replace that."
Lance Zierlein of NFL.com had this to say about Grayson:
"Grayson went from fringe draft prospect to clearly on the draft board with a strong 2014 season. Despite average arm talent, he uses good lower-body mechanics to generate velocity and his touch and accuracy on deep throws is eye-opening. Grayson needs more tape work to help improve his decision-making, but his size, production and growth at the position have ticked the requisite draft boxes to make him an intriguing mid-round prospect."
Local Connection: Kansas State's Jake Waters
After playing two years at Iowa Western Community College, where he was a part of the 2012 JUCO National Championship team, Jake Waters (6'0", 216 pounds) chose K-State over Penn State to play his final two years college football. That decision benefitted them both.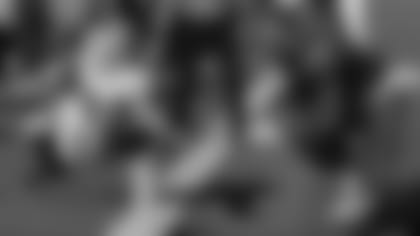 As a senior in 2014, Waters set new records for the Wildcats in total yards (3,985) and touchdowns (31).
According to College Football Focus, Waters was the most accurate deep-ball passer in all of college football last season at 61.8 percent—above both Mariota (No. 4) and Winston (No. 19).
As far as his future, Waters is the 16th ranked quarterback in this draft by CBS Sports' Dane Brugler, who gave this scouting report:
"Athletic passer with the legs, mobility and vision to extend plays, pick up chunk yardage and move the sticks as a ballcarrier. Quick feet in his drops with the maneuverability to step up in the pocket, reset his eyes and deliver with a solid base. Gets the ball out quickly, easily changing his arm angles. Efficient with the ball and avoids high risk throws, understanding situations with high football intelligence and focus in crunch time."
Brugler's projection was that "[Waters] physical skillset will make him constantly fighting for a No. 2 job in the NFL."
He believes Waters will go undrafted but might get opportunity as an undrafted free agent.