The 2015 NFL Draft begins on Thursday, April 30 in Chicago, Illinois.
As we get closer to the draft, we will take a look at a few players available in each positional group throughout this series.
Here is a roundup of some interesting safeties: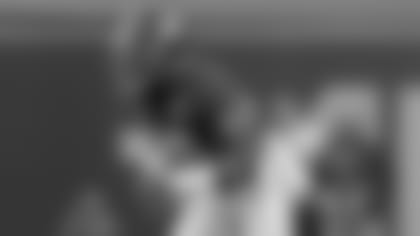 When it comes to the position, Collins is the *crème de la crème, *and it's because of the college career he put together at Alabama.
Collins led the team with 103 tackles and also had three interceptions, 10 pass deflections, one forced fumble and two fumble recoveries this past season.
Here's what CBS Sports' Dane Brugler and Rob Rang said of Collins' strengths:
"Well-built athlete with light feet and fluid hips to change direction quickly," *they wrote. "Forceful and reliable open-field tackler who often rips at the ball aggressively as he's taking opponents to the ground."*
Find the full evaluation on Collins here.
Arizona State's Damarious Randall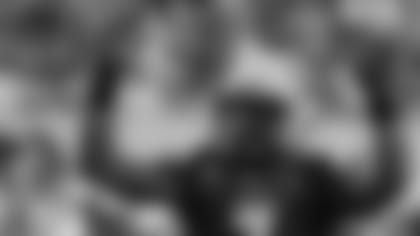 According to his NFL.com draft profile, Randall initially chose to play baseball out of high school in order to follow in his brother's footsteps. Interestingly enough, the Kansas City Royals drafted that brother, named Patrick Norris, in 2005.
"Plus athlete with good speed. Scouts love his toughness and effort. Inspired effort as a tackler, racking up 177 tackles during two-year stint at Arizona State. Looks to punish. Explodes into targets and jolts his victims. Takes very good angles in space in run support. Instinctive blitzer who times snap and has a nose for the quarterback. Senses throws underneath and breaks on them early. Highly competitive on 50-50 throws and won't give an inch to receiver. Took two interceptions for scores. Good hands -- played some wide receiver in junior college and was also an explosive returner while there."
For the full evaluation, click here.
Fresno State's Derron Smith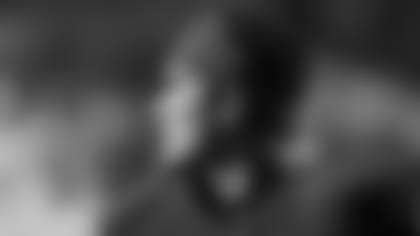 According to the Fresno Bee, Fresno State's Derron Smith played his entire senior season with an injury he suffered before it even began, but he still managed to total 93 tackles and one interception by taking a shot for pain before every game.
Smith, who was invited to the NFL Combine, attended but could only partake in the interviews portion due to sports hernia surgery.
He made up for it in his Pro Day at Fresno State, according to NFL senior analyst Gil Brandt.
"At Fresno State's pro day, he ran the 40 in 4.6 and 4.69 seconds," *Brandt reported. "He had a 34-inch vertical jump and a 10-foot-3 broad jump. He did the 20-yard short shuttle in 4.48 seconds and the three-cone drill in 6.94 seconds. He also performed 18 reps of 225 pounds on the bench press. Smith had a good, solid positional workout, but he's not the ideal size for a safety in the NFL."*
The biggest concern with Smith is that he is 5-foot-10, and that could scare teams away from taking a chance on him early.
Small School Standout: Samford's Jaquiski Tartt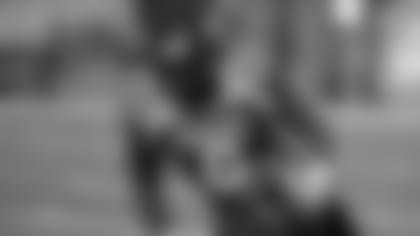 Despite coming out of Samford, a smaller college in Alabama, Jaquiski Tartt has caught the attention of both draft analysts and NFL teams.
Tartt was nominated for and won many awards and honors during his college career, and in 2014, he was named to the American Football Coaches Association FCS All-America team.
Rob Rang with CBS Sports highlighted Tartt's strengths in his analysis:
"Possesses a legitimate NFL frame with broad shoulders, long arms (32 5/8") and impressive overall muscular definition" Rang wrote.* "Highly aggressive defender, who attacks the line of scrimmage in run support and in defending the middle against crossing routes. An intimidating hitter who likes to lower his shoulder into ball-carriers, often resulting in explosive collisions."*
Read Rang's full evaluation here.
Local College Connection: Iowa's John Lowdermilk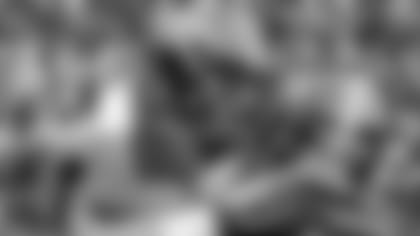 John Lowdermilk played at Iowa for four seasons and in the process turned himself into a late-round NFL Draft prospect.
CBS Sports projects Lowdermilk to either go in the seventh round or be signed as a free agent after he earned Honorable mention All-Big Ten honors presented by league coaches and the media.
Here's what Dane Brugler wrote in late July regarding Lowdermilk's strengths:
"Physical and delivers a pop coming downhill while also showing the versatility to line up in man coverage and cover slot receivers. Plays smart, assignment-sound football wherever he lines up on the field.
"Scouts love bloodlines and Lowdermilk has those too as his dad played 12 seasons in the NFL (1984-96) at center and at one point was the highest paid offensive lineman ever, playing a total of 178 games over his career."
Read the full evaluation here.
Even if Lowdermilk doesn't hear his name called on draft weekend, it's fair to expect him to be with a team when training camp begins in July.