After one day and the first 32 picks of the 2015 NFL Draft, plenty of big names still remain as the Kansas City Chiefs get set to use their three picks on Friday evening.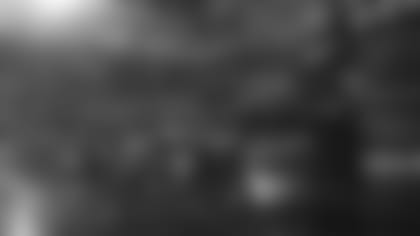 Here are the slots for the Chiefs' picks on Friday:
Round 2: (17) No. 49 overall
Round 3: (16) No. 80 overall
Round 3: (34) No. 98 overall (Compensatory)
There were plenty of surprises in round one on Thursday night, but as exciting as the first round of the draft always is for fans, the truth is that successful NFL teams are built upon the strength of their ability to get good players on the second and third days of the draft.
That's never more evident than to look at the current Chiefs roster, which features three players in running back Jamaal Charles, linebacker Justin Houston and tight end Travis Kelce, arguably three of the most important players on the team, who were all third-round picks in their respective drafts.
The good news for the Chiefs is that there are still plenty of very good players available.
2015 NFL Draft: Intriguing Players Still Available
In the draft room while we are making our selection in the first round.