Saturday at the NFL Scouting Combine is all about the skill positions. The quarterbacks, running backsandwide receivers hit the field for workouts, as the defensive backsaddress the media.
Here's what's making headlines at Day Four of the Combine:
Watch the Scouting Combine Live
Quarterbacks, 40-yard dash1. Marcus Mariota (Oregon), 4.52
2. Nick Marshall (Auburn), 4.54
3. Blake Sims (Alabama), 4.58
Running backs, 40-yard dash1. Jeremy Langford (Michigan State), 4.43
2. Karlos Williams (Florida State), 4.48
3. Trey Williams (Texas A&M), 4.49
Running backs, bench press1. Jose Iosefa (Hawaii), 30
2. Gus Johnson (Stephen F. Austin), 26
3. Michael Dyer (Louisville), 26
Wide receivers, 40-yard dash
1. J.J. Nelson (UAB), 4.29
2. Phillip Dorsett (Miami), 4.33
3. Chris Conley (Georgia), 4.35
Wide receivers, bench press
1. Geremy Davis (Connecticut), 23
2. Sammie Coates (Auburn), 23
3. Kevin White (West Virginia), 23
The draft's top two quarterbacks run the 40-yard dash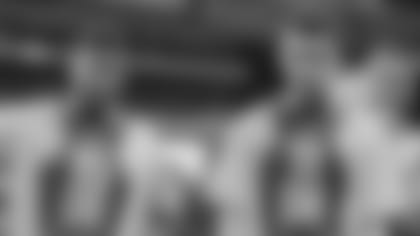 Oregon's Marcus Mariota and Florida State's Jameis Winston, the inarguable top two quarterbacks in the 2015 draft, ran the 40-yard dash in Indianapolis Saturday morning.
Mariota finished with a group-best time of 4.52 seconds, while Winston finished with a time of 4.97 seconds, 10th among quarterbacks.
Many feel that Winston's pro-style offense experience at Florida State will give him the edge in this race, but this was a point for Mariota.
WR Nelson Agholar done for the day
Per Kimberly Jones with the NFL Network, USC wide receiver Nelson Agholar dislocated his finger.
Miami's Phillip Dorsett misses Chris Johnson's record
Many analysts felt Phillip Dorsett, a wide receiver from the University of Miami, had a realistic chance of breaking Chris Johnson's 40-yard dash record of 4.24.
In his two attempts, Dorsett finished with scores of 4.35 and 4.33.
The record stands pat for now, but Dorsett led the 2015 wide receiver pack.