Here are a few things that stood out about the South team's practice on Wednesday:
1. Tyler Lockett making a statement
While many throughout Chiefs Kingdom were already aware of Kansas State receiver Tyler Lockett, the rest of the country will be hearing his name when analysts talk about top performers through the first couple of days of the Senior Bowl here in Mobile, Alabama.
During Wednesday's practice, Lockett once again made several fantastic plays. On three consecutive plays in one-on-one drills, Lockett beat his defender off press coverage and made plays down the field.
I spoke with NFL Network's Daniel Jeremiah after practice and Lockett was one of the receivers he mentioned being impressed with this week.
2. Central Arkansas WR Dezmin Lewis made play of the day
The best play of the day from the South team's practice came on a diving catch from Dezmin Lewis along the sideline.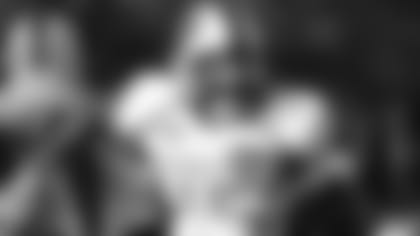 It was during 11-on-11 drills and Alabama quarterback Blake Sims scrambled outside of the pocket and made a nice throw on the run to the outside, where Lewis dove back towards the sideline and caught the pass while his body was horizontal to the ground.
The play drew plenty of cheers from those in attendance at Ladd Peebles Stadium.
3. South team's offensive linemen also impressing
The North team has seen Duke's Laken Tomlinson and Wisconsin's Ray Havenstein impress many people this week, and the same can be said for Georgia Tech's Shaq Mason, Pittsburgh's T.J. Clemmings and LSU's La'el Collins on the South team.
While it's hard to take too much away from a handful of drills, each of those players impressed during their one-on-ones today in the afternoon practice.
Mason showed some nice athleticism when the offensive line was working on their combination blocking as he didn't show much trouble getting to the second level of a defense.
4. Miami's Ladarius Gunter impresses former NFL defensive back
I spoke with seven-year NFL veteran and current Bleacher Report and Chicago Tribune analyst Matt Bowen about the defensive backs here in Mobile. One player he said really impressed him today was Miami's Ladarius Gunter.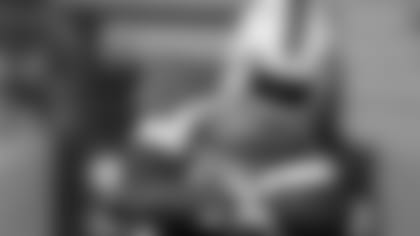 At just over 6-foot-1 and 200 pounds, Gunter fits the physical mold of what the Kansas City Chiefs look for in a cornerback.
He spent two years at Fort Scott Community College before heading down to Miami.
If he catches the eye of Bowen, a former NFL cornerback and one of the top analysts out there, he's definitely a player to keep an eye on the rest of the week.
5. Kansas' JaCorey Shepherd, Miami's Denzel Perryman OUT with injuries
Neither JaCorey Shepherd (hamstring) nor Denzel Perryman (abdominal strain) practiced today for the South team.
While both players stood off to the side, the rest of their teammates on the South team practiced in full pads for the first time this week.
I spoke with the executive director of the Senior Bowl, Phil Savage, after practice today about how they deal with injuries and he told me they have a "ready list" of about 25 players that are on call to join practices if they're needed.
These players are notified around 10 days prior to the event that they're on the list and while we don't yet know if Shepherd or Perryman are done for the week, Savage is ready with new players if they aren't able to go.