Five Things to Know About Kansas City's Fifth-Round Draft Picks
The Chiefs selected two fifth-round draft picks on Saturday
Hogan put together an impressive résumé at Stanford.
Hogan, a captain of the Cardinal in his final two seasons at Stanford (2014, 2015), was named to the All-Pac 12 second team. As a starting quarterback, Hogan is 36-10.
Tyreek Hill, West Alabama running back
Hill holds a passion for sprinting in addition to football, and Kansas State head football coach Bill Snyder once complimented the running back for his speed.
---
25TH PICK (162nd overall) - QB KEVIN HOGAN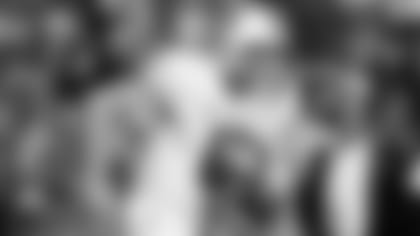 Height: 6'3"
Arm Length: 323/8"
Weight: 218 lbs.
Hands: 10 1/4"
Strengths: Consistent winner and tough. Scouts say his teammates and coaches see through deficiencies and trust the competitiveness above all else. Has NFL size. Benefited from playing in a pro­-style attack. Has adequate mobility and is unafraid to pull the ball down and get tough yards to extend drives. Extremely bright person. Doesn't always look pretty, but finds ways to make winning plays in adverse situations. Doesn't get cute and feeds his top talent. Tasked to manage the offense and did just that. Smart and self­-aware. Understands his strengths and weaknesses and doesn't take very many low percentage chances. Was the most accurate short-yardage passer in Pac-12 at 76.7 percent.
---
28TH PICK (165th overall) - RB TYREEK HILL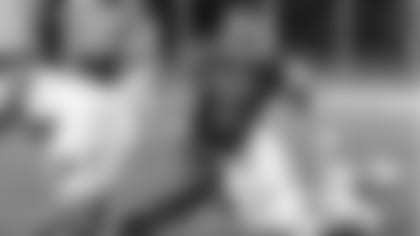 Height: 5'10"
Weight: 185 lbs.
Strengths: Has the ability to turn one missed tackle into a touchdown. Had a rushing touchdown of 62 yards and catches of 79, 68 and 65 this season. Ridiculous play speed. Track star in junior college and at Oklahoma State holding school records for indoor 60 and 200 meter dashes. Nimble athlete with light feet allowing him to elude tacklers in space. Produced four return touchdowns (2 kickoffs and 2 punts) in 2015.
---
A Look at the 2016 Chiefs Draft Picks.