10 Things to Know About Kansas City's Fourth-Round Draft Picks
The Chiefs selected three fourth-round draft picks on Saturday
Ehinger was a standout for the Cincinnati Bearcats in 2015.
In 2015, his final year as a Bearcat, Ehinger made the All-American Athletic Conference first team. Ehinger was one of four team captains for the Bearcats.
Murray had a great senior season for the Minnesota Golden Gophers.
In 2015, Murray played and started in all 13 games, made 66 tackles (47 solo), 4.0 tackles for loss, broke up 7 passes and recorded an interception.
Murray was named to the All-Big 10 third team and was voted Minnesota's top defensive player and the team's defensive back of the year.
Despite only starting nine games for the Florida Gators, Robinson led the team in catches in 2015.
Robinson led the team with 48 catches, had 522 yards receiving and scored 2 touchdowns. He led the team in receptions in seven games and yards receiving in three games.
---
7TH PICK (105th overall) - OL PARKER EHINGER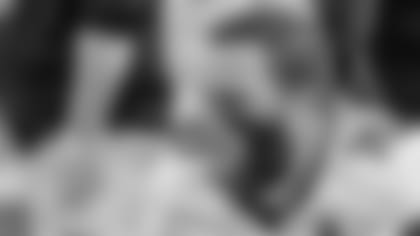 Height: 6'6"
Arm Length: 33"
Weight: 310 lbs.
Hands: 9 7/8"
Strengths: Sets up in pass pro with balanced base and good posture. Keeps chin tucked and isn't caught leaning very often. Wall off run blocker. Plays with good instincts and sees twists and blitzes as they develop. Four-year letterman along offensive line that was one of the better pass protection units during his time there.
---
8TH PICK (106th overall) - DB ERIC MURRAY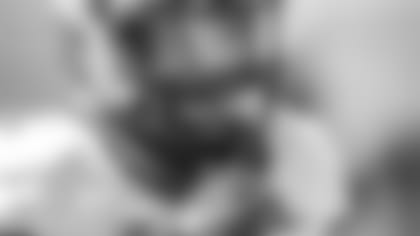 Height: 5'11"
Arm Length: 31 3/4"
Weight: 199 lbs.
Hands: 9"
Strengths: Plays with excellent technique when running vertically with wideouts. Maintains good positioning and crowds receiver's chest forcing him against the sideline. Looks to smother any and every route underneath from press ­man coverage. Talented in trial technique. Uses a quick jab to the shoulder that can be very effective on unsuspecting targets. Not content to ride blocks and battles to get to a tackle in his area. Disciplined in zone coverage. Able to maintain focus on quarterback and wide receiver. Will look to make a play outside his area if he thinks he can jump the throw. Adequate close­out burst to the ball.
---
28TH PICK (126th overall) - WR DEMARCUS ROBINSON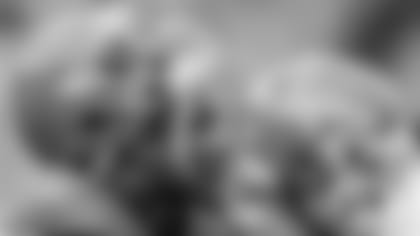 Height: 6'1"
Arm Length: 33"
Weight: 203 lbs.
Hands: 9 1/2"

Strengths: Talent jumps off the tape early in the session. Electric vertical talent that can make cornerbacks re­think their coverage plans. Has shake at the line of scrimmage to free himself against press coverage and has adequate ball tracking skills. Graceful, flexible athlete with instant turbo acceleration. Has ability to hit the home run after the catch. Races off the line and forced cornerbacks into retreat opening easy comeback catches. Has talent and ability to make a living outside or from the slot.
A Look at the 2016 Chiefs Draft Picks.