Five Things to Know About Kansas City's Sixth-Round Draft Picks
The Chiefs selected two sixth-round draft picks on Saturday
White was voted one of three team captains as a senior at Georgia Tech
White started in 11 games for the Georgia Tech Yellow Jackets and ranked sixth on the team with 41 tackles (36 solo). He also had 2 interceptions and a team-high 8 pass breakups.
Despite playing the majority of the 2015 season playing with a broken hand, Nicolas had a good year
Nicolas played in all 13 games with 12 starts for Virginia Tech in 2015.
He recorded 45 tackles, including 7 tackles for loss and 2.5 sacks.
---
3RD PICK (178 overall) - DB D.J. WHITE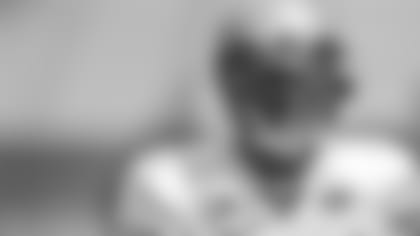 Height: 5'11"
Arm Length: 31 1/2"
Weight: 193 lbs.
Hands: 9 1/4"

Strengths: Team captain and three-year starter. Patient from press coverage and plays with balance. Disrupts receivers with well-­placed jabs. Plays with desired feel for his man throughout the route, working to stay in his pocket. Good short-area quicks to squeeze routes and close on throws. Challenges catch without running through receivers. Good leaper with high-­point ability. Instinctive and disciplined. Attacks catch point rather than man when in position. Forced a fumble all four years at Ga Tech. Should not be limited by scheme.
---
28TH PICK (203 overall) - LB DADI NICOLAS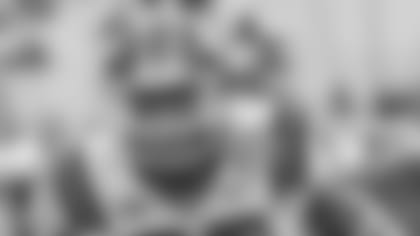 Height: 6'3"
Arm Length: 34 3/4"
Weight: 235 lbs.
Hands: 10 3/8"
Strengths: Has lightning quick inside moves,­ including spin,­ that can catch slow­-footed tackles sleeping. Long-strider with the acceleration and lateral quickness to create problems when twisting inside. Plays with desired upfield burst. As pass rusher, can brush aside lazy outside hand placement to open door around the edge. Forced two fumbles and recovered two more in 2015. Miscast with hand in the ground and over-matched physically, but was always willing to compete and battle the man across from him. Has experience as outside linebacker. Bouncy athleticism in space and looks natural dropping into space. Good burst to make up ground quickly while chasing the ball. Runs through tackles with as much force as he can muster with his size.
A Look at the 2016 Chiefs Draft Picks.