The Senior Bowl is one of the most important weeks for more than 100 draft-eligible college football players to get in front of all of the NFL decision-makers ranging from general managers, scouts, coaches and all of the media from around the country who make their way down to Mobile, Alabama.
Every NFL team will be represented at the Senior Bowl.
The practices will air on NFL Network and more than 500 current NFL players participated in this event over the years.
This year, the North Team will be coached by Dallas Cowboys head coach Jason Garrett and his staff, while the South team will be coached by Gus Bradley and his staff with the Jacksonville Jaguars.
Over the past three years, there have been 22 players selected in the first round of the NFL Draft, and 254 players altogether, who played in the Senior Bowl.
Two of those first-round picks were by the Kansas City Chiefs—left tackle Eric Fisher (2013) and outside linebacker Dee Ford (2014)Simply put, it's a who's who of draft prospects.
The Senior Bowl Hall of Fame includes former Kansas City greats Marty Schottenheimer, Dale Carter, Albert Lewis, Derrick Thomas, Christian Okoye, Larry Johnson and Tony Richardson.
It's an opportunity for some of the best draft prospects to go up against each other one on one in the most important interview of their draft-prep season to this point.
"It really helps the evaluation process because it puts traits over production," Bleacher Report's lead NFL draft writer Matt Miller said. "This is the perfect environment for that."
This is the week to find out if a player might be a product of the talent surrounding him, or whether or not a small-school player can perform against some of the top competition, which he hasn't faced throughout his college career.
"I think one of the biggest strengths is going to be at defensive tackle," Miller said of the Senior Bowl this year, "and that's kind of true to the whole draft class. Jarran Reed from Alabama is a top-20 player. Sheldon Rankins from Louisville is a first-rounder. Noah Spence from Eastern Kentucky is a first-rounder. Vernon Butler and Austin Johnson might also make it into the first round.
"It's a really loaded group on the D-line, and Sheldon Day from Notre Dame might be an early second-round pick."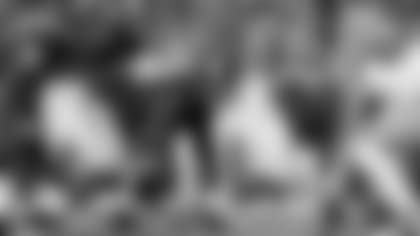 (Pictured: Alabama DL Jarran Reed - No. 90)
That's not the only position that Miller believes has quite a bit of talent.
"I think the safeties are pretty strong too," he said. "Not like first-round talent, but Miles Killebrew from Southern Utah. Jeremy Cash from Duke, Darian Thompson from Boise State—there are three guys who should go in the second round."
The highest-rated player going to the Senior Bowl for Miller is North Dakota State quarterback Carson Wentz, who is his No. 7 player in this draft.
NFL Network's Daniel Jeremiah's Top Prospects at the Senior Bowl
There are also a handful of local players competing this week, including Kansas State OL Cody Whitehair and TE Glenn Gronkowski, Missouri LB Kentrell Brothers, OL Connor McGovern and Evan Boehm, and Southeast Missouri State WR Paul McRoberts.
There are players competing this week in Alabama who could very likely end up with the Chiefs next season.
"I think it's just important just to see the best players in the country against the best players in the country," Miller said. "To be able to take the 100-plus best players in the country and put them on a field together, ask them to compete, it's great for me because I can see Wentz against Division I corners.
"I can see (Alabama linebacker) Reggie Ragland without the benefit of that amazing defensive line in front of him."