At this point, there's been so much discussion surrounding the top prospects available in the upcoming draft that most fans know plenty about each of them.
These players have been talked about, written about and picked apart for the better part of the last month by the media.
While teams continue to do their due diligence in getting to know each of these players for their own purposes, the folks in the media continue to rank and tier these guys so fans have an idea on where certain players stand.
One of the top media draft analysts out there—NFL Network's Mike Mayock—recently released his latest positional rankings, which lists his top five players at each position.
Here are five quick things to know about Mayock's rankings:
No. 1 - The SEC leads the way with 21 players listed
There are 64 players listed within the 12 different sub-groups Mayock has listed (including a few fifth-place ties), which goes as far as separating interior offensive linemen, nickelbacks and edge rushers.
Unsurprisingly, the Southeastern Conference (SEC) leads the way with 21 players in total on the list, while the Pac 12 and Big 10 follow with 12 players each. The ACC has five players, and the Big 12 has just two players.
In fact, the Western Michigan University Broncos of the Mid-American Conference had as many players listed as the entire Big 12 conference.
Mayock has Western Michigan's Corey Davis listed as his No. 1 receiver, while he has Taylor Moton—an offensive tackle—tied for fifth.
The Big 12's two players are Oklahoma running back Samaje Perine and Texas Tech quarterback Patrick Mahomes II.
No. 2 - Alabama leads all schools
If the SEC leading the way among conferences for most players in these rankings wasn't a surprise, then the fact that Alabama is the individual school with the most players on this list *really *isn't a surprise.
Alabama has six players among the top five at their position in Mayock's latest rankings, including three at the top of their position in tight end O.J. Howard, defensive lineman Jonathan Allen and linebacker Reuben Foster.
No. 3 - Mayock high on Peppers
One of the most intriguing players in this draft is Michigan's Jabrill Peppers, who is inarguably one of the best overall athletes available in this class, but whose position is somewhat a mystery to the media draft community as well as those on the personnel side.
Here's what Chiefs GM John Dorsey had to say about Peppers back at the NFL Scouting Combine in early March:
"He is a very unique athlete. There's some people at one time thought he was a top-10 running back, could have been a top-10 running back early in his career. As you see, (Michigan defensive coordinator) Don Brown now moves him over to the other side of the ball where he can try to work him up closer to the line of scrimmage, so now he's a dime linebacker. There are other times where we see him on the jet-sweep-reverse and you just see him explode through the defense. I do find him a fascinating study in terms of where do you play him. It's kind of like the study a couple of years ago I think with (former Washington standout) Shaq Thompson that the Panthers drafted, he was the running back-linebacker guy. It'll be interesting to see where at the end of the day people have [Peppers] on their boards."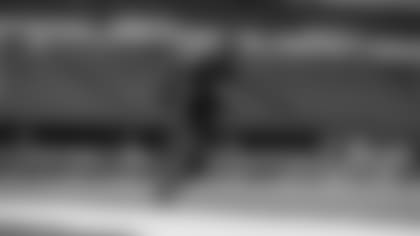 Mayock has Peppers listed as his No. 1 safety, while ESPN's Todd McShay doesn't have him among the top five safeties in his rankings.
Peppers will be one of the most intriguing players to watch on draft day.
No. 4 - Mayock separates the "nickel" position
With NFL defenses playing in sub-packages (nickel, dime) on average more than 60 percent of the time nowadays, the "nickel" cornerback spot has basically become a starting position.
Steven Nelson played more than 1,000 snaps for the Chiefs last year (most of the time as the  nickel), and he was one of only four guys on the defense who was on the field that much.
It's an intriguing position and one that takes a special kind of player who doesn't have the luxury of using the sideline for help when covering players out in space.
No. 5 - DeShone Kizer is Mayock's top quarterback
In a draft where there seems to be no consensus among the media experts on who the top quarterback is in this class, Mayock has Notre Dame's DeShone Kizer (6'4", 233 pounds) as his top signal caller.
"The comparison to Steve McNair could raise eyebrows, but that is based primarily on size, mobility and arm strength. The aforementioned traits often land a quarterback in the first round, but Kizer's second-half drop in production combined with inconsistent decision-making and accuracy should be a speed bump for teams ready to jump in head-first on the traits. Kizer has the ability to become a quality starter, but has to improve his ball placement and field vision first."
---