If there's one positional group that we can all feel pretty good about the Kansas City Chiefs not addressing with the No. 27 overall pick in the 2017 NFL Draft—it's along the offensive line.
The Chiefs have signed left tackle Eric Fisher, right tackle Mitch Schwartz and right guard Larry Duvernay-Tardif all to multi-year contract extensions within the last year.
At left guard, the Chiefs should be getting back last year's initial starter, second-year player Parker Ehinger, who was selected in the fourth round out of Cincinnati but was lost for the year after a knee injury in Week 8 against the Colts forced him to be placed on injured reserve.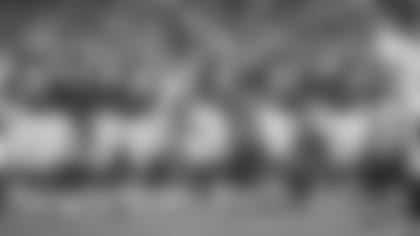 If Ehinger isn't ready to go, Zach Fulton could once again step in and be the guy.
Fulton has played in 48 games for the Chiefs with 34 starts since being selected in the sixth round in 2014 out of Tennessee. He has started games at all three interior offensive line positions (LG, C, RG).
Mitch Morse, who was drafted in the second round in 2015 out of Missouri and has played more snaps than any other Chiefs offensive player over the last two years (1,939), will hold it down again at the center position.
Finally, the Chiefs also saw some action last year from Jah Reid (one start, 100 snaps played) and Jordan Devey (one start, 63 snaps played), both of whom are still on the roster.
Kansas City Chiefs - Current Offensive Linemen
Looking forward, over the past four years under general manager John Dorsey and his personnel staff, the Chiefs have selected at least one offensive lineman in each draft.
Chiefs Draft History Under John Dorsey - OL
Just because the Chiefs' starting five offensive line positions appear to be set as we sit here in April—there's a lot that can still happen.
This was never more apparent than two years ago when the Chiefs had 10 different starting offensive line combinations throughout the year because of injury.
It's too important of a group to not continually add talent, even if those additions come from picks later in the draft, which is something Dorsey and his staff have been pretty good about by accumulating quality offensive line talent outside of the first round.
The projected starting offensive line for the Chiefs heading into 2017—four of which were drafted by Dorsey—consists of just one first-round pick (Fisher).
Ehinger (fourth), Morse (second) and Duvernay-Tardif (sixth) were all Dorsey's picks and selected outside of the first round.
Fulton, who has seen significant playing time over the last few years, was also a sixth-round pick.
When it comes to evaluating college offensive line prospects, Dorsey said the development and maturation of spread offenses in college, which is widely discussed as a knock on quarterbacks coming into the NFL, has a huge effect on the guys up front as well.
"The way the spread option has evolved, it does make it harder because guys (primarily working) a two-point stance don't have the leverage or the technique to play that offensive line position," Dorsey explained. "Once you get into the National Football League, you better have some good offensive line coaches to work you through the process because by no means is it a finished product."
Schwartz reiterated the difficulty in projecting what players are going to be asked to do at the NFL level, compared to what they've been doing in college.
"In college, you will notice that a majority of offensive linemen spend their time in a two-point stance, with no hand on the ground. This stance is comfortable — no straining required. But in the NFL, a good three-point stance is required for success. It allows for efficient movement, and also masks whether the play call is a run or a pass.
"That's why you often see college programs with pro style offenses — Iowa, Wisconsin, USC, Notre Dame, and Ohio State — produce excellent NFL offensive lineman. Linemen from these systems have taken so many reps out the three-point stance that they only need to adjust to the speed and strength of NFL defensive lineman."
To read Schwartz's piece, which includes breakdowns of current NFL players and prospects, click here.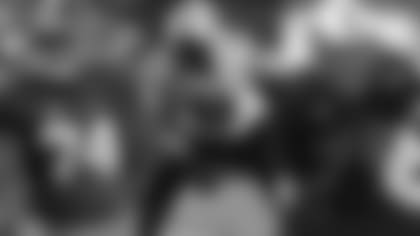 During his pre-draft press conference last Friday, Dorsey echoed what many draft analysts have been saying for the past few months.
"I think we've all said this year's offensive line position in this draft is not as talented as it has been in the last couple years," Dorsey explained.
That said, that doesn't mean there isn't a player or two out there that couldn't help the Chiefs down the road.
Here's a look at the analysts' current top offensive line prospects:
Draft Experts Rank Their Top 3 Offensive Tackles
Draft Experts Rank Their Top 3 Offensive Guards
Forrest Lamp - Western Kentucky
Forrest Lamp - Western Kentucky
Forrest Lamp - Western Kentucky
Forrest Lamp - Western Kentucky
Forrest Lamp - Western Kentucky
Dorian Johnson - Pittsburgh