The Kansas City Chiefs re-signed six-year NFL veteran Jarvis Jenkins and added former Arizona Cardinal and Kansas City native to the defensive line this offseason.
Those two players join veteran Allen Bailey, third-year standout Chris Jones, Rakeem Nunez-Roches, and Justin Hamilton as guys who played snaps in the league last season that will be on the Chiefs headed into 2018.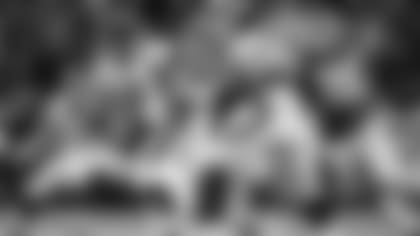 The team won't return veteran Bennie Logan, who signed with the Tennessee Titans after playing just one season in Kansas City.
Here's the Chiefs current group along the defensive line: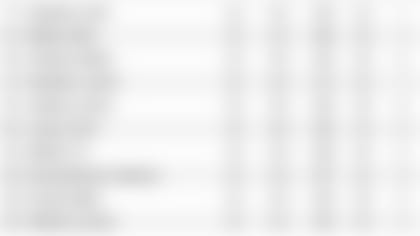 And while there's still plenty of time between now and the draft, which kicks off Thursday, April 26 and runs through Saturday, April 28, to add another player or two, the Chiefs will always look to the future and beyond the next season when making decisions about where they want to use their resources.
When looking at the future for the Chiefs along the defensive line, it'd make sense for the team to add some young talent.
In five years under head coach Andy Reid, the Chiefs have only selected two true defensive tackles in the draft—Jones (Second round, No. 37 overall, 2016) and Nunez-Roches (Sixth round, No. 217 overall, 2015)
And to go one step further, Bailey, Nunez-Roches, and Jenkins, who all saw considerable action last season, are all set to be unrestricted free agents after the 2018 season.
With all that said, here's a look at some players the Chiefs—who hold eight picks in this draft as of right now—could target along the defensive line.
Height: 6'4''
Weight: 286 lbs
Intriguing Stats:McIntosh had 12.5 tackles for loss, 2.5 sacks, and seven passes defensed (batted down) last season.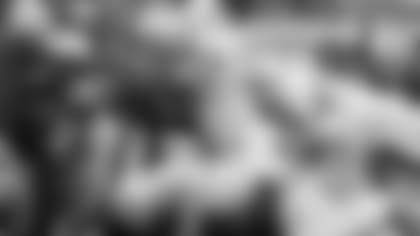 "Athletic defensive tackle with the speed and quickness to make impact plays, but the lack of core strength to give up big plays against the run. McIntosh has developmental potential to work with and should take a big step forward once he learns to work his hands as a pass rusher. While he has disruptive potential, he has to get his play strength to a functional level in order to hold up as an every-down player..."
Nathan Shepherd - Fort Hays State
Height: 6'5''
Weight: 315 lbs
Intriguing Stats:Shepherd—a Division II All-American and the MIAA Defensive Player of the Year—had 12.5 tackles for loss and four sacks last season. He also has the third-best SPARQ score for any 300-plus-pound defensive lineman in this class, grading in the 65th percentile of current NFL defensive linemen.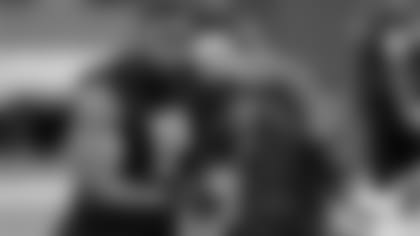 "Shepherd is a project, but he could be well worth a team's time thanks to his NFL-caliber traits and his flashes as a pass rusher. Shepherd lined up inside in college but may be better suited as a 4i or five-technique in a 3-4 front. While he won't be ready early on, he has the ability to become a productive NFL defensive lineman with improved strength and better technique work."
Height: 6'5''
Weight: 275 lbs (could also be viewed as an edge player)
Intriguing Stats:Green had 12.5 tackles for loss and 10 sacks last season.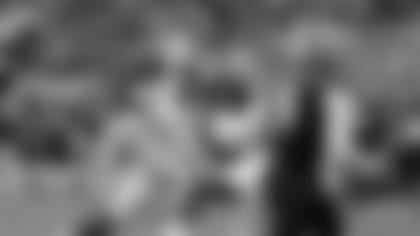 "Green's draft grade is based on projection over what he shows today. He has obvious upside that is waiting to be unlocked and unleashed, but he must get stronger and play with better technique and toughness. Green doesn't have the sand in his pants to hold up at the point of attack as an interior defender and will likely be targeted as a base end in 4-3 or 3-4 schemes with a likely role of reducing inside on passing downs. Green may need a team with a patient approach and willing mentor to guide him along his early stages. It will take time, but he should become an impact starter in the league."
Tim Settle - Virginia Tech
Height: 6'3''
Weight: 335 lbs
Intriguing Stats:Settle, who played just two years after redshirting as a freshman in 2015, had 12.5 tackles for loss and four sacks last season.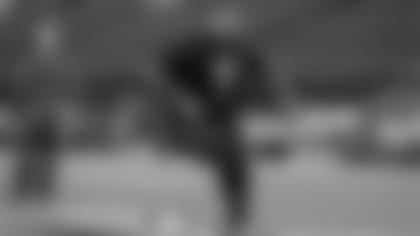 "Settle has rare gifts for a big man with good mass, play strength, quickness, and agility. His substantial jump in production in 2017 was due to weight loss and additional conditioning that allowed him to play more snaps and play faster. He's a disruptive, versatile defensive lineman who offers enough pass rush potential to warrant reps on passing downs. Settle is a natural 4-3 fit but can play in a 3-4 as well. He has the potential to become a very good starter with a Pro Bowl ceiling if he controls his weight and maintains his conditioning."
Deadrin Senat - South Florida
Height: 6'0''
Weight: 314 lbs
Intriguing Stats:Senat had 10.5 tackles for loss and six sacks last season.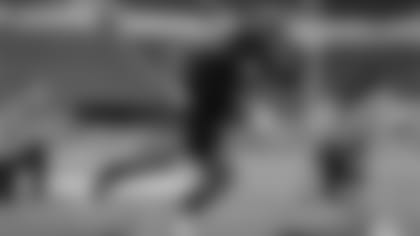 "Senat is strong and efficient with a big man's game in a shorter man's body. While he's compact in frame, his arm length is decent and he has the hand quickness to win the initial battle to create a leveraged position. Senat's postseason (including an impressive bowl performance) has a chance to really bolster his stock and push him up the board."