For the first time in more than a decade, the Kansas City Chiefs won't have the franchise's all-time leading tackler in Derrick Johnson roaming the middle of their defense.
Those duties will now be handed over to third-year player Reggie Ragland, who is entering his second year with the team after coming over in a trade with the Buffalo Bills at the end of the preseason last year, and also Anthony Hitchens, who was a priority free agent signing by Chiefs' general manager Brett Veach earlier this offseason.
And Hitchens' ability to stop the run was a reason he was such a coveted player by Veach and company this offseason.
Furthermore, in looking at the depth at the position, the Chiefs also have second-year player Ukeme Eligwe and third-year player Terrance Smith returning at inside linebacker as well.
So, at least on paper, the Chiefs are in a good spot in inside linebacker, but there's always room for competition, so here's a look at five guys whose names will be called some time over draft weekend: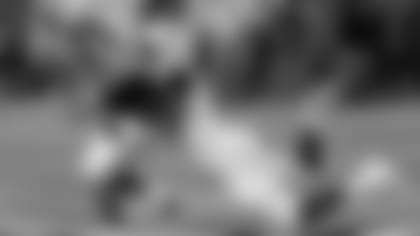 Height: 6'3''
Weight: 233 lbs
"In any other decade, Burks' lack of familiarity for any position for more than a year would force him into the "tweener" stack and he would be on his way. In today's game filled with hybrid players and sub-packages, Burks' background could make him more valuable. He needs to play with more consistency in diagnosing and tackling, but his athleticism, cover talent, and ability on special teams make him a developmental prospect with decent upside."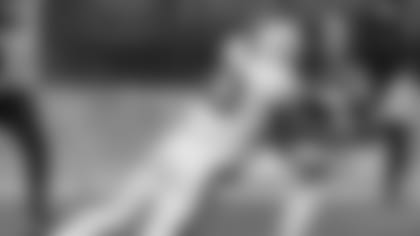 Height: 6'2''
Weight: 240 lbs
"Kiser's impressive production didn't happen on accident and teams will have to weigh his consistent ability to make plays with his modest athletic ability and overall play speed. Kiser is a banger built to play inside the box, but he has limited range and may not offer much coverage ability. Unless he runs well and puts together a solid workout, he could fall in this draft, but his toughness and production give him a shot to be a backup."
Jason Cabinda - Penn State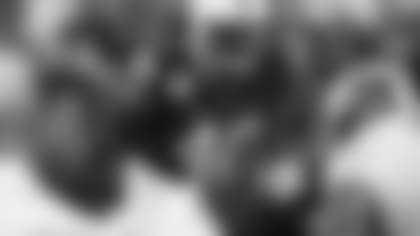 Height: 6'1''
Weight: 239 lbs
"Cabinda has NFL toughness and offers an impressive ability to challenge and win against blockers inside the box, but his lack of athleticism could make finding a home on an NFL roster a challenge unless he can shine on special teams. Cabinda is a former high school running back who may have the potential as a lead blocker to warrant reps at fullback in camp."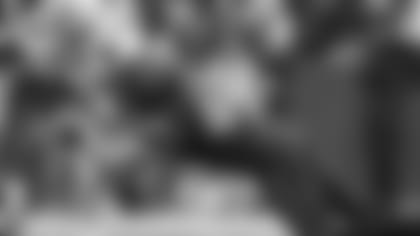 Height: 6'1''
Weight: 235 lbs
"On the borderline from a size standpoint, Jewell will have his detractors who may worry about whether he's big enough or fast enough to become a starter in the NFL. What I see on tape is a highly instinctive linebacker who combines physicality with a relentless motor to find his way into play after play. Jewell's consistent play speed and consistency as a tackle finisher could make him a future starter as an inside linebacker perfectly suited to the WILL spot in a 3-4."
Shaquem Griffin - UCF *perhaps safety
Height: 6'1''
Weight: 227 lbs
"Griffin's physical limitation should be discussed as it pertains to areas like tackle disengagement and consistency of finishing, but his instincts, play speed and technique have all been major factors in helping him thrive at his position. His upfield burst as an edge blitzer and his range as a tackler are two strengths that NFL teams could capitalize on. Griffin could hear his name on day three of the draft, but if not, his competitive spirit and playmaking talent give him a shot to make a roster at some point in his career."