The Kansas City Chiefs went into training camp last year with 16 offensive linemen on the roster, and as everything stands right now, they have just 11.
So, it's fair to believe there will be some new additions up front at some point over the next month.
While things can change between now and the draft in terms of signing free agents, there are still some spots to be filled—whether it's with free agents, any one of the eight draft picks they have going into this year's draft, or even undrafted free agents signed after the draft is over.
The Chiefs had seven different players last year who started games somewhere along the three interior offensive line spots, which include both guard positions, and center, and all but one of those players are returning in 2018.
Zach Fulton—a sixth-round pick in 2014 who started 12 games last season—signed with the Houston Texans this offseason. Fulton—a versatile and valuable player—started games at all three interior spots during his four years with the Chiefs, accumulating 46 total starts over that time.
Those six players who are returning to the Chiefs headed into next season would be Bryan Witzmann (13 starts), Laurent Duvernay-Tardif (11 starts), Mitch Morse (7 starts), Cameron Erving (4 starts), Jordan Devey (1 start), and Parker Ehinger (1 start).
The Chiefs also signed three offensive lineman—Andrew Wylie, Kaleb Johnson, and Dillon Gordon—to reserve-futures deals earlier this offseason.
Looking ahead, it's important to note that last year was the first year under head coach Andy Reid that the Chiefs didn't select an offensive lineman in the draft.
Also, Morse, Erving, Witzmann, and Devey are all currently set to be free agents after next season as well.
With that said, here are five prospects to know heading into the draft later this month:
Height: 6'4''
Weight: 305 lbs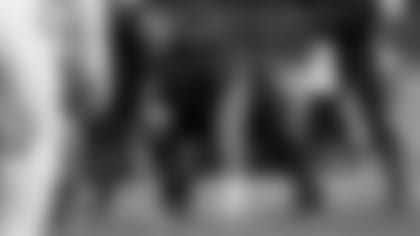 "Plays like a Wildling at times with tremendous explosiveness, strength and, almost excessive initial charge. Price's power and leverage give him a huge advantage over most centers in this draft. He should be able to come into the league and deal with NFL power right away. However, his impatience as a blocker and tendency to charge in head-first will be used against him by savvy NFL opponents if he doesn't get it cleaned up. Price is an early starter with Pro Bowl potential."
Height: 6'3''
Weight: 313 lbs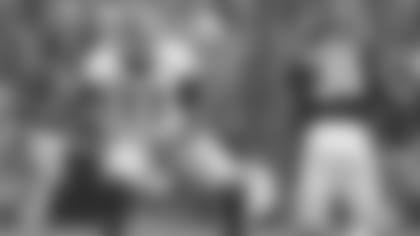 "Wynn is a talented, technically sound block-winner with a demeanor that offensive line coaches will love. His athleticism allows for quick advantages as a run blocker while his hand strength and footwork helps him sustain those advantages into open running lanes. His plus pass protection will be appealing to teams looking for help in that area and he is capable of sliding out to tackle in an emergency. He appears to have the technique and play traits to overcome any concerns about size and could become an early starter."
Height: 6'3''
Weight: 306 lbs: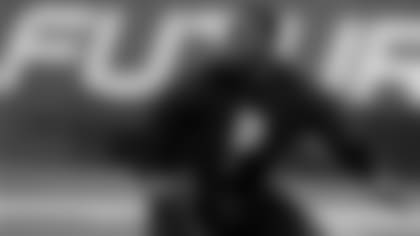 "Daniels is a fluid mover with tremendous initial quickness to win positioning on most every zone block he's asked to make -- both on the first and second levels. His height, weight and arm length numbers at the Combine will be critical in either solidifying his draft slot or potentially dropping him a round. Some teams might see him as a zone-only center, but he may be strong enough to fit in with other blocking schemes. He needs to get stronger, but he's a plus run blocker and pass protector with a chance to become a Pro Bowl starter."
Height: 6'6''
Weight: 315 lbs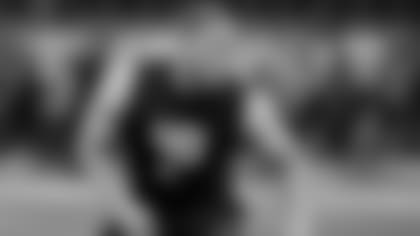 "Braden Smith has an NFL-ready frame and will impress evaluators with the eyeball test. When the eyeballs are focused on the tape, they will see a player who is more than capable of matching power with power, but can be too regimented in his movement and overall play. Smith is a grinder whose play could vary greatly based upon the matchup across from him..."
Height: 6'5''
Weight: 312 lbs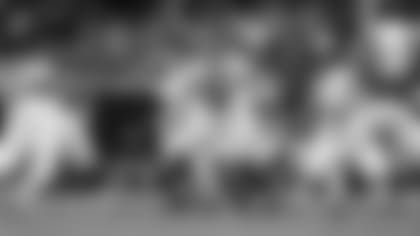 "Three-year starter and team captain who brings a desired level of physical demeanor to the field each game. Ragnow won't wow you with foot quickness or athleticism, but he takes smart angles to his blocks and shouldn't be limited by scheme. His size, power, and anchor is a big plus as is his ability to swing over to guard if needed. Ragnow could struggle to stay connected to blocks against athletic interior linemen with quick hands, but his baseline play is equal to a solid NFL starter."