The Kansas City Chiefs will have a new look to their secondary in 2018, particularly at cornerback.
In fact, four of the top five cornerbacks on the Chiefs' roster last year in terms of total defensive snaps played won't return next season. The only one coming back is fourth-year player Steve Nelson.
Marcus Peters was traded to the Los Angeles Rams. Terrance Mitchell signed as a free agent with the Cleveland Browns. Kenneth Acker signed with the Indianapolis Colts, and Phillip Gaines signed with the Buffalo Bills.
And veteran Darrelle Revis, who was picked up late in the season, was released.
But the Chiefs have made a couple of new additions to the outside—beginning with the signing of former Oakland Raiders cornerback David Amerson.
In his five-year career, Amerson, who has 56 career starts to his name, has amassed eight interceptions and 64 passes defensed. He missed most of last season with a foot injury, which led to his release by the Raiders just a year after they signed him to a lucrative multi-year contract extension.
But the biggest move of the offseason was the trade that brought over Fuller from Washington. Chiefs' general manager Brett Veach has said multiple times that Fuller was the key piece to that deal.
"He has got tremendous upside and I think he's just tapping into that," Chiefs' coach Andy Reid said of Fuller at the annual league meetings last month. "He developed, you could argue, into the best inside defender - pass defender - in the league."
Reid mentioned that Fuller will most-likely line up outside in their base defense but will slide inside in nickel and sub situations.
So, to review, Amerson and Fuller will join Nelson as the most-seasoned players at cornerback for the Chiefs heading into next year as things stand today.
But again, the Chiefs lost 82 percent (2,490 of 3,052) of their total snaps played at cornerback last season this offseason with the other players listed above, so there may be another move or two between now and the draft, or perhaps one (or more) of the Chiefs' current eight draft picks this year are used on a cornerback.
With that said, here are a few cornerbacks available this year to keep in mind as we get closer to the draft.
(Note, this is not any kind of a ranking. It's just to get familiar with some names that will be called some time over draft weekend)
Jaire Alexander - Louisville
Height:5'10''
Weight:196 lbs
Intriguing Stats:Two-year starter that shadowed the offense's best receiver, Alexander finished his career with 22 passes defensed and seven career interceptions.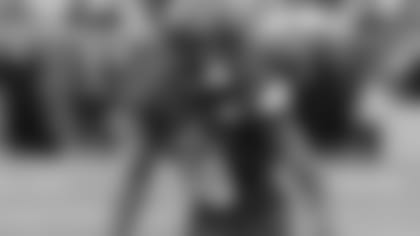 "Twitchy and quick, Alexander is an instinctive cornerback with the ability to anticipate routes and the quickness to close on throws and make plays on the ball. He tape in 2017 was uneven due to issues with a sprained knee which could raise concerns over his durability considering his slender build. When healthy, he has the potential to become a second cornerback, but teams may view him as a full time nickel cornerback who is able to avoid the rigors of excessive run support."
Height:6'1''
Weight:206 lbs
Intriguing Stats:Davis finished his career with 33 passes defensed and four interceptions.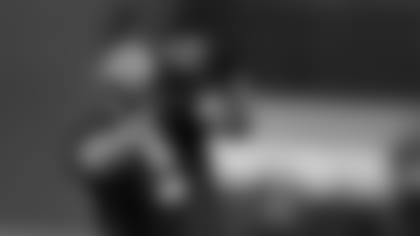 "Davis' combination of height, weight, length and ball skills make him a nuisance that college wide receivers could do without on Saturdays. Davis has some struggles mirroring routes in space and is best as a full-time press corner who is able to use his length and strength to take wideouts out of their game. Davis plays with confidence and some edge and was able to show and prove against NFL-caliber talent over the last three years. In the right scheme, he could become a high-impact starter."
Height:5'10''
Weight:178 lbs
Intriguing Stats:Jackson finished his career with 24 passes defensed and four interceptions.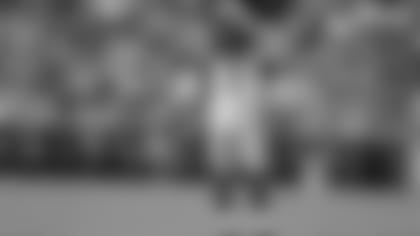 "Cover corner with below-average size, but elite speed and athleticism. Jackson lacks instincts but has rare closing burst so there will be feast-or-famine games in his future. Due to his slight frame, teams are sure to test his resolve and durability in run support. Jackson's athletic traits should ensure that he makes plenty of plays on the ball, but he'll need to develop better route recognition and focus in order to reach his full potential. Jackson should find early work as a third cornerback."
Isaac Yiadom- Boston College
Height:6'1''
Weight:190 lbs
Intriguing Stats:Yiadom finished his career with 26 passes defense and three interceptions.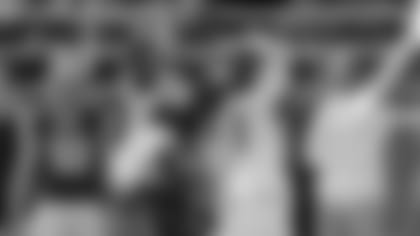 "Yiadom looks long and lean, but he plays with adequate strength in disrupting routes and has the aggressiveness to challenge and muddle the catch-point. He's more aware than instinctive, but can handle both zone and press-man responsibilities. Yiadom's special teams value may move him ahead of similar cornerbacks in this draft. His man coverage skills need more work, but he has the talent to go from backup to starter within a couple of seasons."
Height:5'9''
Weight:188 lbs
Intriguing Stats:Reed finished his two-year career (24 games) at Kansas State with 32 passes defensed and seven interceptions, but also managed to average 14.9 yards per punt return and 32.2 yards per kick return, which both ranked second in FBS.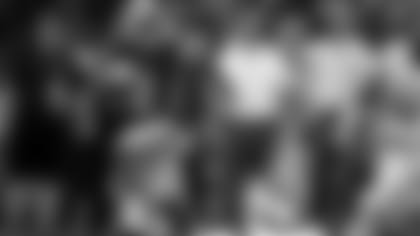 "Future slot corner who has the athleticism to handle mirror and match coverage and the toughness to step up and take on tackle responsibilities. Reed lacks size, but not heart. He's passionate and confident and outplays his height on a consistent basis. Reed's talent as a return specialist could gain him instant opportunities and his work won't hurt his cause. Reed has the mental and physical makeup to become a solid pro as both a return man and a sub-package cornerback."