The Kansas City Chiefs might have the league's reigning rushing champion in second-year player Kareem Hunt, but that doesn't mean there isn't the possibility of adding talent to the position.
Although there's already a good amount of competition at the spot with former starter Spencer Ware working his way back from a season-ending knee injury suffered last preseason, plus Akkem Hunt and Charcandrick West, who carved out a niche as a third-down back last year and has handled starting duties in the past when needed.
The team also signed former Miami Dolphins' running back Damien Williams this offseason.
Technically, the Chiefs have also drafted a running back in four of the last five years as both De'Anthony Thomas (2014) and Tyreek Hill (2016) were considered running backs in college. They join Hunt (2017) and Knile Davis (2013) in that group.
The Chiefs have a total of eight picks in this draft, and while running back may not seem obvious to everyone as an immediate need because of those guys listed above, this draft is considered one of the deepest in recent memory by most accounts at the position, and perhaps the value is just too strong to pass on one if they should fall to where the Chiefs pick.
All that said, here's a look at a few running backs available in this year's draft:
Height: 5'11''
Weight: 205 lbs
Intriguing Stats:Jones finished tied for fifth in the country with 19 rushing touchdowns last season, adding 1,550 yards on 261 attempts (5.9 yards per carry). He has been compared to former Chiefs' standout Jamaal Charles by many.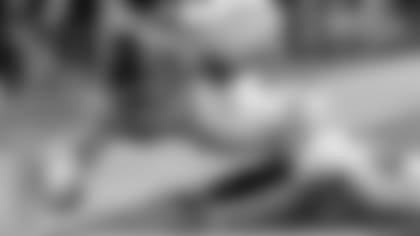 "Jones is a classic slasher with the wiggle and explosiveness to elude open-field tacklers and then burst to chunks of yardage. Jones was a much more assertive runner in 2017 and improved upon areas of improvement from the 2016 season. Jones also has the ability to turn into a much more dangerous pass-catcher than we saw at USC…there will still be teams concerned with how many carries he can handle and how that affects his draft value. He's a big play talent with a chance to thrive at a high level wherever he lands."
Rashaad Penny - San Diego State
Height: 5'11''
Weight: 220 lbs
Intriguing Stats:Penny led the nation in rushing with 289 carries for 2,248 yards and 23 touchdowns last year for San Diego State.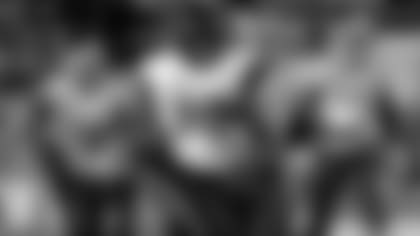 "Volume-carry running back who plays with an active running style that rarely sees him slow his feet. Penny has the short-area foot quickness to create yardage for himself, but he doesn't really have the burst or long speed to be a homerun hitter. His motor gives him a chance to be a productive NFL starter, but he may lack the explosiveness to be a great back."
Height: 5'11''
Weight: 213 lbs
Intriguing Stats:Johnson, who trains at the same Huntsville, Alabama gym as Chiefs' linebacker Reggie Ragland, had 1,391 yards on 285 carries last year, which was good for a 4.9 yards-per-carry average. He had 19 rushing touchdowns as well.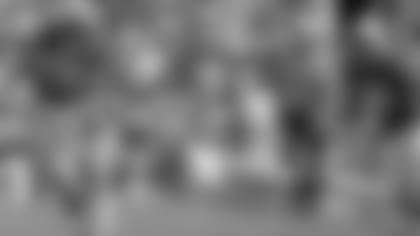 "Has unusual build for the position with a linear frame and thin hips. Johnson proved that he was more than tough enough to carry a heavy workload to help Auburn impose their will on the ground. Johnson runs with good burst and is adept as both an inside and outside runner, but is more likely to become a grinder than a slasher on the next level. Johnson offers three-down value and could become an early starter, but his frame may not be able to hold up over the long haul if he's forced into high carry totals."
Height: 5'11''
Weight: 228 lbs
Intriguing Stats:If not for an injury that kept him to playing just six games in 2015, Chubb would have ended his college career with four-straight 1,000-yard seasons. Chubb ended his career with 758 career carries for 4,769 yards and 48 total touchdowns. Chubb only trails former Georgia great and Heisman winner Herschel Walker (1980-82) on the SEC's all-time rushing list.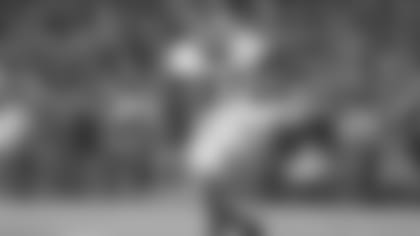 "Has the size and mindset of a primary ball carrier, but lacks any one element of his game that jumps off the tape when evaluating. Chubb isn't overly elusive, but he does a good job of running through arm tackles and initial contact with lower body strength and contact balance. Chubb could become an average NFL starter, but his lack of third down value may end up hurting his draft stock."
Height: 5'10''
Weight: 194 lbs
Intriguing Stats:Wadley finished his career with back-to-back 1,000-yard rushing seasons, adding 35 scrimmage touchdowns over the last two years as well.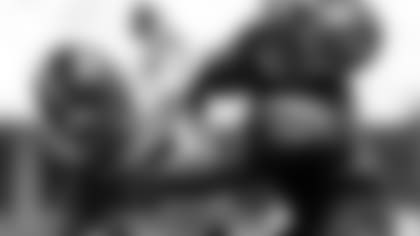 "The highlight reel runs are full of jukes, cuts and missed tackles for this explosive runner, but teams will likely view him as a rotational back with some pass-catching ability on the next level. Wadley's unique talent in creating unblocked yardage for himself is a huge plus and his ability to catch passes and return kicks should add to his value. However, his lack of play strength and decisiveness as a runner might limit the number of teams willing to look at him inside the first two days of the draft. Wadley may be a committee runner who can have a solid NFL career if he proves he can be a full-time third-down option."