The Kansas City Chiefs attempted the third-most passes out of two tight-end sets in the NFL last year, so there's little doubting their affinity for putting some bigger-body pass catchers on the field together.
They're led there by All-Pro Travis Kelce, who has established himself as one of the best in the league and has earned three-straight Pro Bowl nods. He has put up back-to-back 1,000-yard seasons and is the veteran in the tight ends room at just 28 years old.
Kelce is joined in there again this year by fourth-year player Demetrius Harris, as well as Orson Charles and Anthony Firkser.
Just this offseason, the Chiefs also added a couple of new guys to the mix in former second-round pick Jace Amaro, and veteran Tim Wright.
"It's exciting," Kelce said of what's transpired over the offseason. "Right now, you just look at the offensive side of the ball, we have talent everywhere. Even when I thought the tight end room couldn't get any better, we picked up [Amaro] and [Wright], and right now it is looking like as athletic of a room as I have been in, which is awesome because Coach Reid loves to throw to his tight ends.
"It's exciting to see where this offense can go."
Amaro, who has played in 17 games in his career with the Jets (2014-15) and Titans (2016), has 38 receptions for 345 yards and two touchdowns since entering the league as the No. 49 overall pick by the Jets in 2014.
Wright hasn't played in a game since 2015 but has played in 41 games in his career with the Buccaneers (2013), Patriots (2014), and Lions (2015)—accumulating 89 receptions for 907 yards and 13 touchdowns over that time.
Looking ahead to whether or not the Chiefs may try and add to the position in this year's draft, there's a chance.
Over the past five years, the Chiefs have only drafted two tight ends, and Kelce is the only one currently on the roster (James O' Shaughnessy, fifth round, 2015).
The Chiefs have surrounded quarterback Patrick Mahomes  with plenty of weapons this offseason, and while the majority of the tight ends in this draft class are more split-out, pass-catching types, there's still a chance the Chiefs find a value they can't pass up at the position.
With all that said, here's a look at a few of the top tight ends in this year's draft.
Mike Gesicki - Penn State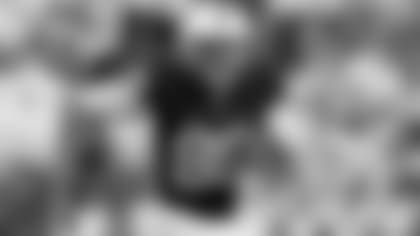 Height: 6'5''
Weight: 247 lbs
Intriguing Stats:Caught 75 percent (9 of 12) of his contested targets last season, which was the best in the nation among tight ends, according to Pro Football Focus. He's also rated in the 99th percentile of all current NFL tight ends in his SPARQ score—an overall athletic evaluation metric.
"If you are looking for a tight end who can line up and help in the running game, he's not your guy. However, if you want a pass-catcher who can get open and has the ball skills to win against linebackers and safeties, he might be your guy. Gesicki needs to improve his play strength and his issues as a blocker could limit the amount of teams who will target him, but he has a chance to become one of the better pass catching tight ends in the league."
Durham Smythe - Notre Dame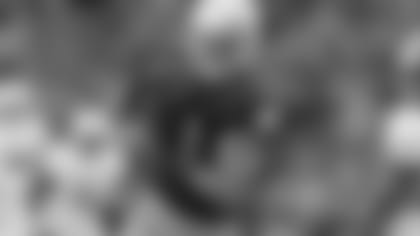 Height: 6'5''
Weight: 257 lbs
Intriguing Stats:Smythe, who is one of the true blocking tight ends in this class, averaged 16.3 yards per reception last year—hauling in 15 catches for 244 yards and a score.
"Smythe is a classic "Y" tight end who carries himself like an offensive lineman. He has the frame, toughness and ability to help do the dirty work as a run blocker for teams in need of toughness at the position. While Smythe can catch what is thrown to him, he's unlikely to be a targeted pass catcher on the next level. Smythe's particular talent as a run blocker should create an opportunity to become a solid starter for years to come."
Hayden Hurst - South Carolina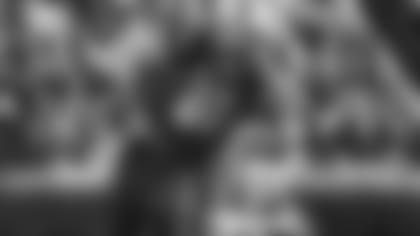 Height: 6'4''
Weight: 250 lbs
Intriguing Stats:Hurst didn't drop a pass all of last year, and only dropped three on 103 targets in his career, according to Pro Football Focus. Had 43 catches for 545 yards and two touchdowns last year.
"Hurst's initial opportunity at athletic stardom came up short in baseball, but he has his second shot and plays like every down could be his last. His fearless play demeanor combined with size, strength and athleticism make him a well-rounded prospect with the versatility to line up all over the field. He's sure-handed and could become a young quarterback's safety blanket if he improves elements of his route running. He should see early snaps and has the ability to become a good combination tight end."
Dallas Goedert - South Dakota State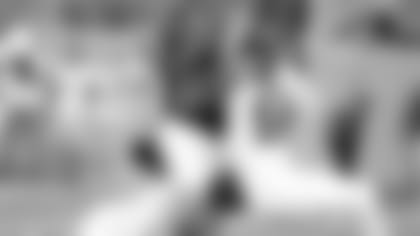 Height: 6'5''
Weight: 256 lbs
Intriguing Stats:Goedert forced 12 missed tackles after the catch last year, which tied him for best in the nation. He finished the season with 59 receptions for 958 yards and five touchdowns.
"Goedert is a very talented pass catching tight end with the ability to work all three levels of the field. His ball focus and ability to make the spectacular catch will make him the darling of fans and media throughout the draft process, but, he still has work to do. Goedert dominated a lower level of competition and will have to prove he can uncover and block against bigger, more explosive athletes as a pro. The size, speed and talent is there for him to succeed as a very good combo tight end if he works and plays with a little more urgency."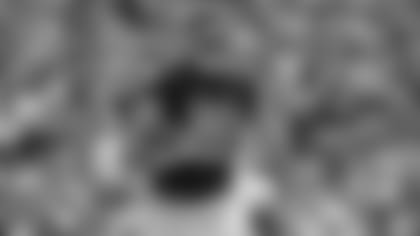 Height: 6'5''
Weight: 256 lbs
Intriguing Stats:Led all FBS tight ends with 10 deep receptions (20 yards) for 318 deep-receiving yards in Oklahoma's spread system. Also ran 81.4 percent of his routes from the slot—third-highest among tight ends, according to Pro Football Focus.
"Andrews is a former wideout who plays with a receiver's mentality in a tight end's body. He is a pass-catcher with a deft feel for route adjustments and operating in space against zone coverage. Andrews is a big, reliable target who doesn't need a spacious catch window to haul it in. Despite his size, he lacks the desire and fundamentals as a blocker which will hurt his standing with some teams. He should be able to find early catches and production as a solid pass-catching tight end in the league."