The Kansas City Chiefs currently have two bookend starters at the tackle positions in Eric Fisher on the left side and Mitch Schwartz on the right side.
Those two players have combined to miss just one game over the last two years, and in fact, Schwartz hasn't missed a single snap so far in his six-year NFL career. It's the longest such current streak in the league. Fisher didn't play in Week 17 last year against the Denver Broncos—a game in which multiple starters sat out.
Joining those two on the Chiefs' roster at tackle are third-year player Cameron Erving, who has played a little bit of everywhere since coming into the NFL as the Cleveland Browns' pick at No. 19 overall in the 2015 NFL Draft out of Florida State.
The Chiefs traded for Erving late in the preseason last year. He started four games last year (three at right guard, one at left tackle).
Along with Erving, the Chiefs also have Andrew Wylie (Western Michigan) and Dillon Gordon (LSU), who has played multiple positions along the offensive line in his career.
Last year, for the first time since Andy Reid has been the head coach of the Chiefs, they didn't draft an offensive lineman. They head into this year's draft with eight picks in total, and offensive line is always one of those positions that you select someone every year.
The Chiefs went into training camp last year with 16 offensive linemen on the roster, and they currently have 11.
With that said, here are a few offensive tackles available in this draft: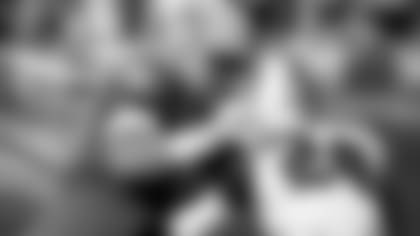 Height: 6'7''
Weight: 297 lbs
"O'Neill has good length and is a terrific athlete, but his inconsistencies at the Senior Bowl practices will be hard for teams to get out of their minds…O'Neill is a classic zone scheme blocker, but teams may take a look at him as a move guard with tackle potential rather than locking in with him as a blind-side tackle. O'Neill needs to get thicker and stronger or swing tackle could be his ceiling."
Jamarco Jones - Ohio State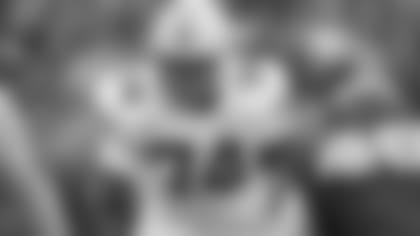 Height: 6'4''
Weight: 299 lbs
"Jones isn't overly impressive and doesn't have many 'wow' features, but he gets his job done. He lacks desired NFL height, but makes up for it with longer arms and good upper body strength. While his body control needs improvement, he has proven to have the slide quickness and lateral agility to handle duties on the blind-side. Jones has the talent to become a solid to good NFL starter."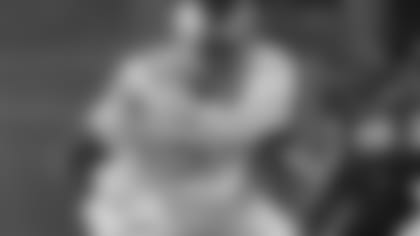 Height: 6'5''
Weight: 325 lbs
"Crosby won't be a favorite of evaluators looking for a pretty tackle who wins with athleticism and technique, but he will appeal to teams who covet size, length and strength as he puts big checkmarks in those boxes. Crosby is a bulldozing right tackle prospect who can generate good movement in the run game, but he still needs to prove he has enough foot quickness and technique to sit on an island and handle quality pass rushers."
Chukwuma Okorafor - Western Michigan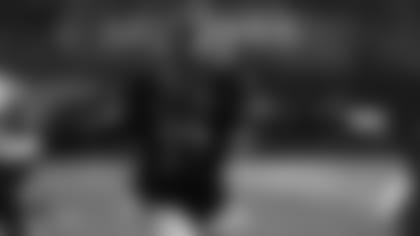 Height: 6'6''
Weight: 320 lbs
"Okorafor's size and potential will likely get him drafted earlier than where the tape says he should go. While he has plus physical traits, inconsistencies with balance and instincts could be a challenge to correct. He has the feet to handle speed rushers, but multi-move rushers could eat his lunch early on. If Okorafor improves his footwork and technique issues, he'll be a quality NFL starter at either tackle spot."
Alex Cappa - Humboldt State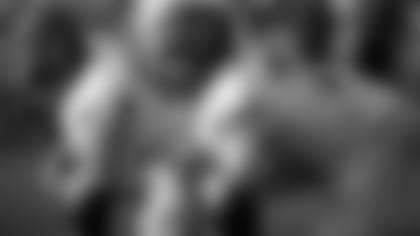 Height: 6'6''
Weight: 305 lbs (evaluated by some as a guard)
"Cappa has the size, toughness and movement skills to push his way up the draft board with a strong week of Senior Bowl practices. Conversely, a poor week of practice could bury his stock as his level of competition hasn't offered up challenges on tape to fall back on for scouts who like him. Cappa is a better run blocker than pass protector at this stage. Because of that, he could be targeted for a move to guard even though swing tackle is a reasonable fit for him as well."