If there's anything we learned from the Super Bowl champion Philadelphia Eagles last year it's that you can never have enough pass rushers. And whether that disruption is coming from any of your interior defensive linemen—like the Eagles have with Fletcher Cox—a guy first evaluated by Chiefs' general manager Brett Veach during his time in Philadelphia, or guys blazing off the edge, the ability to annoy, affect, or otherwise challenge an opposing quarterback is paramount to today's pass-happy NFL.
For the Chiefs, they have one of the league's best interior pass rushers in third-year player Chris Jones, who has amassed 60 quarterback hurries over the last two years—ranking among the Top 5 in the league in that category over that time.
On the outside, the Chiefs also possess one of the league's elite edge rushers in Justin Houston, who ranked fourth in the league last year among 3-4 outside linebackers, according to Pro Football Focus. He finished with 37 quarterback hurries and 9.5 sacks last year.
Along with Houston, the Chiefs head into the 2018 season with a hopefully-healthy Dee Ford, who missed all but six games last season with a back injury—just a year removed from a breakout season in which he finished with 10 sacks.
At the NFL Scouting Combine last month in Indianapolis, Veach expressed optimism that Ford will not only be ready for the 2018 season, but he expects that he'll have a great season, adding there was "three or four game-span that he was on a tear (in 2016). He started to turn the corner and then had some setbacks."
The Chiefs also return veteran Frank Zombo, who hasn't missed a game in five years with the team and finished last year with 43 tackles and 1.5 sacks.
Joining those three veterans are second-year player and last year's second-round pick Tanoh Kpassagnon, and also Dadi Nicolas, who missed all of last year with a knee injury suffered in the final game of the 2016 season.
Considering the fact that edge rusher is one of the two or three most important positions on the field and after losing one of the best in franchise history this offseason in Tamba Hali, plus the fact that both Zombo and Ford are in the last years of their contracts, the possibility of adding a pass rusher in next month's draft is an intriguing one.
The Chiefs currently have eight picks in the draft—starting with their second-round pick (No. 54 overall).
But if we've learned anything this offseason, it's that you can't count out Veach from being aggressive, and he's already floated the idea that the Chiefs could end up selecting in the first round this year.
And while sacks aren't the end-all, be-all determination of success in terms of pass rushing—that's more about pressures, hurries, and how consistent you are at moving the quarterback off his spot to affect the play—the Chiefs did finish tied for 24th in the league last year with 31 sacks as a team.
With that said, here are a few prospects—in no particular order or any kind of a ranking—that should hear their names called some time over the draft weekend.
Dorance Armstrong – University of Kansas
Intriguing Stats:29.5 tackles for loss, 12 sacks, and six forced fumbles the last two years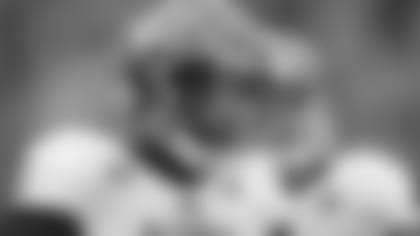 "Armstrong is an intriguing prospect with the build and fluid athleticism of a shooting guard. Armstrong's drop in production can be attributed to a change in scheme that asked him to play run first and pass second. His game revolves around athletic ability over technique, but that should change with more coaching and a full-time move to 3-4 outside linebacker…has the tools and upside to become a complete player and good NFL starter."
Ogbonnia Okoronkwo – University of Oklahoma
Intriguing Stats:29 tackles for loss, 17 sacks, and five forced fumbles the last two years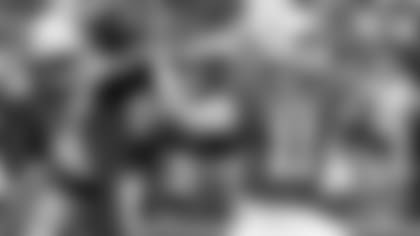 "Okoronkwo doesn't possess the height, weight and length teams usually want on the edge and he doesn't have the bend or athletic traits to supersede his deficiencies. With that said, he's solidly built and plays with good aggression and motor…flashes some explosiveness and has enough room for improvement that he should develop into a solid NFL backup with eventual starter potential."
Harold Landry – Boston College
Intriguing Stats:30.5 tackles for loss, 21.5 sacks, and seven forced fumbles the last two years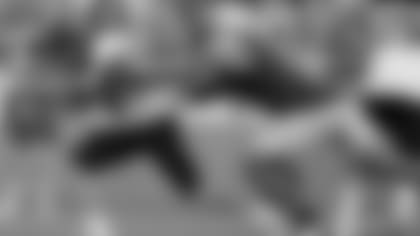 "Landry lacks premium size, but his burst, stride length and ability to dip and rip around the edge give him special potential as an edge rusher…may be a designated pass rusher early in his career…at his best with his hand in the dirt...can get by as an NFL rusher with just speed and athleticism, but he has an opportunity to become a Pro Bowler if he can improve his hand usage and develop an inside counter."
Arden Key – Louisiana State
Intriguing Stats:18 tackles for loss, 15 sacks, and three forced fumbles the last two years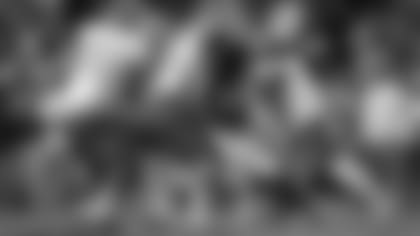 "After watching Key closely for three seasons, it is accurate to say the 2017 version was the least exciting to date. Key's length and ability to slither around blockers to threaten the pocket has never been in question, but this season he lacked the necessary suddenness and conditioning to project as an effective pro…has potential to become a productive edge rusher as a starting 3-4 outside linebacker or designated pass rusher in even fronts."
Intriguing Stats:22 tackles for loss, 10.5 sacks, and two forced fumbles the last two years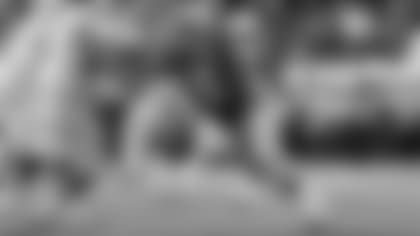 "Hubbard will pass the eyeball test with his height, weight, and build, but he's missing the plus athleticism to take him over the top as a pass rusher. His tape is solid, but nothing jumps off the screen…will appeal to defensive coordinators looking for guys with size and motor to plug into a blitz-heavy, twist-happy defense."