The Kansas City Chiefs made a huge splash this offseason with the signing of former Los Angeles Rams standout receiver Sammy Watkins, who ranks sixth in the league since 2014 by averaging 15.9 yards per reception.
The addition of Watkins to an already-potent offense with the likes of Tyreek Hill, Travis Kelce and Kareem Hunt, plus the return of fourth-year receiver Chris Conley, who was injured early in the 2017 season after a fantastic offseason—means the optimism of what the top skill players could accomplish for the Chiefs in 2018 is very real.
This is especially true for the receiver position.
In fact, last year, there were only seven receivers in the league who had at least 500 yards receiving, averaged more than 15 yards per reception, and also scored at least seven touchdowns—the Chiefs now have two of them in Watkins and Hill.
The Chiefs will also have to try and make up for the loss of former undrafted free agent Albert Wilson, who signed with the Miami Dolphins this offseason. Wilson had the best year of his career last year—finishing with 42 receptions for 554 yards and three touchdowns.
The team does return several other players with experience, including De'Anthony Thomas, Demarcus Robinson, and Marcus Kemp, who got a little run with the team last year after joining as an undrafted free agent out of Hawaii, and a few others.
That group will now look to develop chemistry with new starting quarterback Patrick Mahomes, who will take over at QB1 with veteran Alex Smith being traded earlier this offseason to the Washington Redskins.
Here's a look at the entire Chiefs' receivers group as it stands today: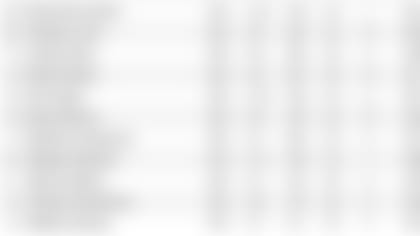 The Chiefs currently have 11 receivers on the roster, and last year, they went to training camp with 12.
With that said, here are a few prospects—in no particular order or any kind of a ranking—that should hear their names called some time over the draft weekend later this month.
Perhaps one of them is a future Chief.
Tre'Quan Smith- University of Central Florida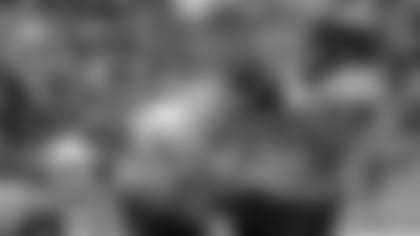 Height: 6'2''
Weight: 203 lbs
Intriguing Stats:Smith finished his 2017 season at UCF with 59 receptions for 1,171 yards and 13 touchdowns, which tied him for the third-most in the FBS last year. He averaged an impressive 19.8 yards per reception as well.
"Smith possesses average NFL size, but unusually long arms. While there is clearly room for more consistency with finishing catches outside his frame, he does have the ball skills and ability to go up and over opponents to win the downfield throws. Smith's easy acceleration in space creates workable advantages early in routes, but he'll need to keep improving on his press release technique. Smith should challenge for a spot at WR4/WR5."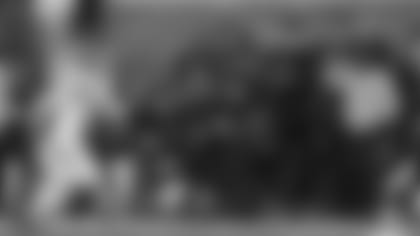 Height: 6'3''
Weight: 207 lbs
Intriguing Stats:Moore finished his college career with back-to-back 1,000-yards receiving seasons, hauling in 127 passes for 2,094 yards and 18 touchdowns over his last two seasons in Columbia.
"Moore followed up a strong junior campaign with an equally impressive senior season. While Missouri's offensive scheme made things easy on him and allowed him to rely on his athletic ability to succeed, he has the size, speed, and talent to be able to succeed beyond what was asked of him in college. Moore is still raw and will need time to expand his knowledge and feel for the position, but he has the talent to become a WR3 or WR2 within the first two or three years."
Byron Pringle- Kansas State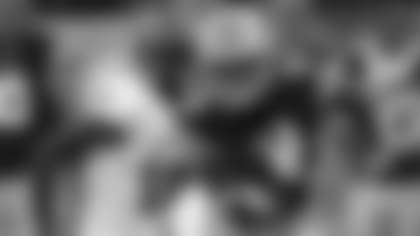 Height: 6'2''
Weight: 205 lbs
Intriguing Stats:Pringle finished third in the FBS by averaging 24.1 yards per reception last year, catching 30 passes for 724 yards and six touchdowns in the process. The 205-pounder ran a 4.46 40-yard dash at the NFL Scouting Combine.
"Pringle improved from last season to this one and showed an ability to create separation down the field, but he'll have to prove he can have that he can defeat press coverage on the pro level. Pringle is a physical receiver with downfield potential, but is primarily a developmental prospect at this stage."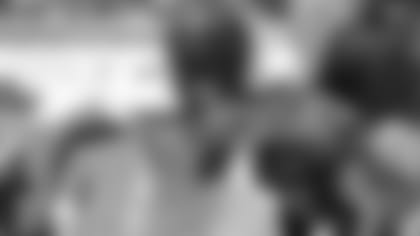 Height: 5'11''
Weight: 180 lbs
Intriguing Stats:Coutee saw a lot of action last season—hauling in more passes, accumulating more yards receiving, and scoring more touchdowns than he did in his first two seasons in Lubbock combined. He finished last season with 93 receptions (sixth-best in FBS) for 1,429 yards and 10 touchdowns.
"Lanky speed merchant with an ability to take the top off of a defense as well as handle the nickel and dime action underneath. Coutee's lack of route experience and play strength could lead to a bumpy initial season, but his ability to separate both vertically and out of his breaks should make him a coveted slot target capable of adding chunk plays to an offense or return game in need of some juice."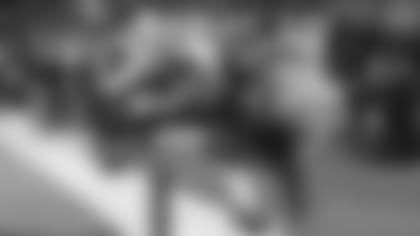 Height: 6'0''
Weight: 210 lbs
Intriguing Stats:Moore finished last season with 80 receptions for 1,033 yards and eight touchdowns. According to Zach Whitman (@zjwhitman), who calculates players' SPARQ scores (measure of athleticism that includes variety of tests), Moore would rank in the 97th percentile of NFL receivers.
"Moore is bigger than former Terrapin wideout Stefon Diggs, but their playing style and athletic ability while at Maryland are similar. Moore doesn't have the height and length teams look for outside and may become a full-time option from the slot. He clearly has the short-area quickness and talent after the catch to handle those duties, but his route-running needs to become more focused and fast to unlock his potential. He has Day 2 talent and could become an early contributor as a receiver and punt returner."