In 2013, the Kansas City Chiefs began hosting a 50/50 raffle, benefiting local charities. One lucky fan wins half of the net proceeds and the other half of the net proceeds are donated to a local charity through the Hunt Family Foundation, a nonprofit organization.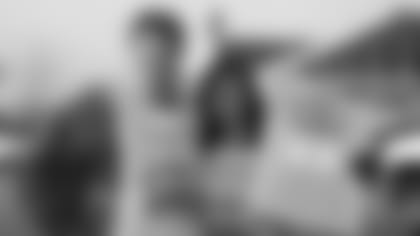 The Chiefs began the raffle program at the home opener last year and raised $137,481 for local charities.
The Hunt Family Foundation looks forward to hosting the 50/50 raffle for a second year," Anne Scharf, Chiefs Director, Foundation and Development, said. "The program offers a unique way to raise funds and bring awareness to local charities while also enhancing the in-game experience for our fans by giving an opportunity to win half of the raffle prize."
Proceeds from each raffle are contributed to a different designated charity through the Hunt Family Foundation, which was established by the Hunt Family in 1983 to support charitable agencies in the greater Kansas City community. Through philanthropy and community programs, the Foundation provides vital assistance to over 125 area charities each year.
Last year, proceeds benefitted Big Brothers Big Sisters of Greater Kansas City, Third and Long Foundation, Ronald McDonald House Charities, Rose Brooks Center, The University of Kansas Cancer Center – Breast Surgery Center, Camp Quality, Hy-Vee Homefront, Harvesters Community Food Network, United Way of Greater Kansas City and Operation Breakthrough.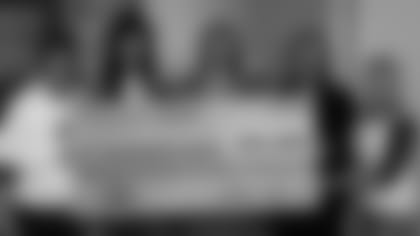 "The raffle has been a great way to enhance the game day experience," Brian Dunn, Chiefs Controller explained. "Fans have really embraced the community aspect of the raffle and often have personal ties to the charity. The raffle is also a great opportunity for lesser-known charities to get the word out to fans about their program and how the charity helps the community."
To purchase raffle tickets during the next Chiefs home game, fans can look for 50/50 sellers with hand held devices around the parking lots and near Arrowhead Stadium before the game. During the game, fans can purchase a raffle ticket at six kiosk locations or from sellers around the stadium through the end of the third quarter. 
An update of the amount is posted on ArrowVision throughout the game, as well as the Chiefs twitter account, @KCChiefs. In 2013, the largest amount won by a raffle ticket player was $23,529.
To participate in the 50/50 Raffle, all participants must be 18 years of age or older to play and only cash sales are accepted. For more rules and regulations click here.