This season represents the 60th year for the Chiefs in Kansas City. Over the next several months, we'll highlight some of the history of the franchise since Lamar Hunt officially announced on February 8, 1963, that his team was coming to town.
The move to Kansas City following the Dallas Texans' championship in 1962 must have been difficult for Lamar Hunt after all he had done and had hoped for in his hometown.
It was not cause for great celebration from his team for certain, particularly from a roster composed of players who were in many cases of Texas birth, something Hunt had wisely promoted given his team represented Dallas and football was a passion for most of the state's citizenry.
All-Pro defensive end Jerry Mays was so upset he considered retiring rather than make the move. Len Dawson, who had just joined the team the previous year, still made his home in Pittsburgh where he had played before Hank Stram had lured him to Dallas. His coach, Stram, cried leaving town, or so it was said.
While the Kansas City newspaper headlines proclaimed notice of the team's imminent arrival in "War-Ends-in-Europe"-sized type, the locals were less moved no matter how much their beloved mayor, H. Roe Bartle, wanted it for them. Perhaps it was wrapped up in thoughts of the lowly Athletics and how poor a standing they held among whatever sports-loving public existed in town after so many years of losing.
Still, the city was getting a champion, even though it was from the AFL and not the better- known NFL. The roster was the youngest in pro football and Lamar Hunt, no matter his image as an eternal optimist, was very much a realist. Upon the team's move to Kansas City, he readily admitted in a letter to general manager Jack Steadman that "sales are going to be very few."
Nevertheless, he was convinced that the franchise's first year in Kansas City "presented a never-to-be-duplicated situation as far as ticket sales are concerned."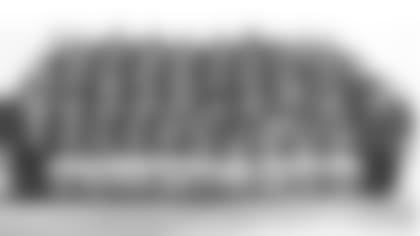 In Hunt's mind, there was a correlation between how many tickets the team sold and how many ticket holders it would retain for the future. He correctly believed "that people won't hold seats unless they feel they are scarce." That prophetic statement holds as much truth today as it did then.
Hunt moved quickly to bring along many of the ideas he had first tried in Dallas, chief among them the recruitment of a group of local businessmen and women who would come to form the Chiefs Club, with the more passionate among them becoming the foundation of what he came to call, Red Coaters.
The Huddle Club also made its way north to Kansas City, as did the idea to play a pre-season game or scrimmage in a nearby town. The Chiefs staged a game in Wichita in 1963.
The team signed on to produce a weekly half hour television show and arranged with radio to produce promotional spots.
The stadium in which they were to play was no prize, certainly not on the scale of Hunt's beloved Cotton Bowl. Municipal Stadium was built for baseball and the Athletics had first rights as far as scheduling games.
"I knew we needed to offer more than a team of unknown players," he wrote years later. "We were in show business, and we needed to include the complete package."
Hunt had brought his team to Kansas City with the promise that the city would sell 25,000 tickets. Then began an intense 90-day campaign by local businessman Ray Evans, who chaired the drive at the request of Mayor Bartle.
Following hundreds of speeches, breakfast presentations, and calls on top businesses, Evans could brag that his people had secured 13,500 tickets which, by today's figures, seems tiny but then would have been the envy of any city. Minneapolis, by comparison, a member of the NFL, took two years to sell 26,000 season tickets.
When the campaign ended, Evans and his cohorts could point to the fact that they had topped the ticket sales of 13 other clubs for all of 1963 with a total of 15,182 in season sales.
But as was the case with Dallas, the fans were late to catch on to many of Hunt's ideas and, coupled with the team's losses on the field, rumors had begun to persist by 1965 that team officials may be wearying of the disappointing crowds — the next years showed decreases in season sales to 10,106 in 1964 and 9,559 in 1965 — and was contemplating another move.
Later: A great deal for Lamar Hunt's team's new home