Four original video productions from the 65TPT crew, produced during the 2012 season, are up for People's Telly Awards. The public picks the winner of each video category, based off the amount of "thumbs up" votes submitted on YouTube.
So, Chiefs fans, don't miss the chance to voice your opinion about the epic stories found within the Chiefs Kingdom. We hope you enjoy all four!
Videos up for nominations this year include.....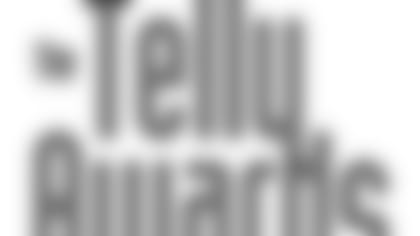 The 442nd Fighter Wing, rooted in the outskirts of Kansas City, has defended American soil since World War II, with a mission to train and deploy combat ready airmen. Follow the recent deployment in Operation Enduring Freedom and discover the universal meaning of home.
John Amos:http://bit.ly/19vRZVv Running back and Hollywood actor John Amos tells a story you won't believe, in this epic tale of Chiefs love and true serendipity.
Joe Delaney. An undersized running back, whose stature was overcome by his heart. This play-making underdog tore through America's headlines, on a certain path to eternal stardom.
See the world through the eyes of one of the greatest minds in sports fandom. You won't look away from this Chiefs Kingdom special.
Voting is open now and runs until June 7th.
The Telly Awards was founded in 1978 to honor excellence in local, regional and cable TV commercials. Non-broadcast video and TV program categories were soon added. Today, the Telly is one of the most sought-after awards by industry leaders, from large international firms to local production companies and ad agencies. With over 200 categories, more organizations than ever are eligible to participate.