Cheers rang out from the crowd on Thursday as Chiefs players ran onto the field for the first time in front of a crowd here in St. Joseph, Missouri. It was also the first time the entire team took the field together, as veterans reported Wednesday afternoon for the start of training camp.
One player whose appearance on the field on Thursday was met with plenty of excitement was running back Jamaal Charles, who signed a two-year extension with the Chiefs on Wednesday.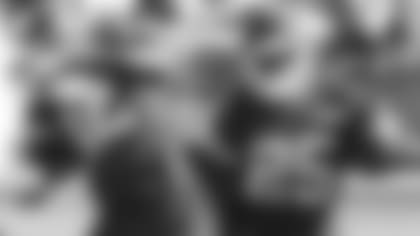 His deal as it currently stands will keep Charles in Kansas City through the 2017 season.
Charles is coming off an impressive 2013 season where he reached almost 2,000 yards rushing and receiving combined, including 19 total touchdowns.
Happy to get the deal done, Charles is ready to get to work and help the Chiefs towards the ultimate goal—a championship.
"I just wanted to get the deal done," Charles said. "I just wanted to build something here, and build a championship; I want to win a Super Bowl. It's more than just trying to hold out, I didn't even want to be selfish like that; that's not my personality, I wanted to just come back and play football."
Charles explained that being here on time is just another example of the kind of player he's been his entire career in Kansas City.
"I've always been a team player the whole time I've been here, and I've done everything they've asked me," Charles said. "I couldn't hold out, I was just ready to get the deal done and move forward."
Chiefs coach Andy Reid said he always expected Charles to show up to training camp on time, saying that communication was key throughout the process.
"I thought he'd be here," Reid said. "I figured it'd all work out. They were communicating. I always say if they're talking that's always a good thing. I didn't anticipate him not being here. I knew he wanted to be here and do his thing."
Another player who's happy for Charles is quarterback Alex Smith.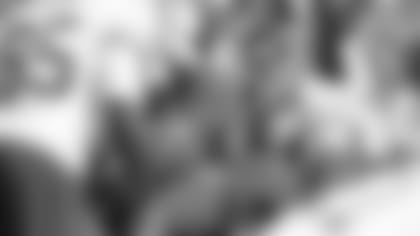 "I'm happy for Jamaal," Smith said. "The guy is one of the most special players in the league and deserved it. I'm glad to see that get done."
Heading into his second training camp with the Chiefs, Smith was ready to get back out on the field after some time off.
"Great to be back out here," Smith said. "It's a great set up here. You get that time off, and then you start that itch to come back and be around the guys. First day today—kind of a getting back into the rhythm of things and we'll get after it tomorrow."
The Chiefs take the field again on Friday morning at 8:15 a.m.
Safety Sanders Commings missed practice with a foot strain, joining David Van Dyke and Joe McKnight in the rehab area, Van Dyke (Hamstring) and McKnight (Knee) were put on PUP list earlier in the week
Tight end Sean McGrath missed practice for personal reasons
Offensive lineman Rokevious Watkins missed practice with a back injury
On Thursday afternoon vets and rookies took part in the first full day of training camp.