The Kansas City Chiefs took the field on season ticket holder appreciation day Sunday morning on the campus of Missouri Western State University for training camp.
For the first time all camp, the Chiefs ran through a full live period where players blocked, tackled and offensive ball-carriers were taken to the ground. It was a nice display for the season ticket holders on hand, who appreciated the sight of real football and responded with cheers and applause as players got after it on the field.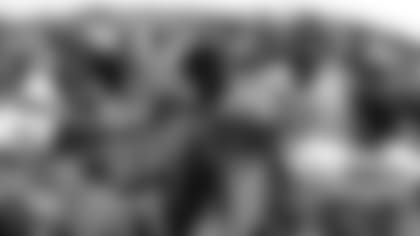 As all of the players continue to work and improve, while fighting for roster spots as the regular season approaches; there are a few positional battles worth keeping an eye on over the next few weeks.
Chiefs special teams coach Dave Toub spoke after practice and mentioned the kicker battle brewing between rookie Cairo Santos and veteran Ryan Succop.
"Every year we try to bring a guy in to try to push the guys that are here and we certainly have one with Cairo," Toub said. "I said this before, I think he's a NFL-caliber kicker [and] I think he's going to be in the NFL whether it's on our team or another team. So the competition is real and we're excited about Cairo and what he's able to bring."
Toub did mention that second-year running back Knile Davis is currently the team's number one kick returner. In regards to returning punts, Toub mentioned a couple of young players who have caught his attention.
The first player is rookie De'Anthony Thomas from Oregon. All of the talk of Thomas' speed coming into camp and the 46 total touchdowns he had while at Oregon are justified. Thomas has shown the quickness and burst that made him such an intriguing prospect.
"His burst, his ability to make the first person miss—he's got that," Toub said. "The same thing that Devin Hester had. The thing that we need to work on with him right now is his catching and his ball reads. You'll see him in practice occasionally have to run late to make a catch and it's just a matter of him seeing the ball where it's going to be and have the ball chase him and him not chase the ball."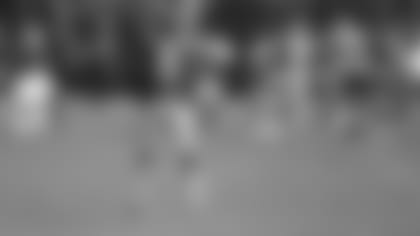 Another player Toub mentioned who caught his attention when the pads came on is rookie receiver Albert Wilson.
"[Albert] Wilson looked really good as a punt returner," Toub said. "He caught it, [showed] great burst, he runs hard, catching the ball effortlessly as far as a punt goes—that's a hard thing to do when you have a punt team coming down on you."
On the defensive side of the ball, defensive coordinator Bob Sutton talked about one of the more intriguing questions coming into training camp. That's how they plan on using outside linebackers Tamba Hali, Justin Houston and rookie Dee Ford on the field together.
"Right now, we're just putting in a basic defense, both base and sub, so we haven't gotten to any of the big personnel groupings [yet]," Sutton said. "But I'm sure at some point we're going to have all those guys out there. From the past, one of the things we do is anytime you have a unique skill, whether it's cover, rush [or] whatever, we're going to try to find a way to use that.
"Whether we have to create a little personnel group to do that or whatever, we're going to attempt to do that. So I'm sure down the road we're going to try to figure out a way to get all those guys on the field."
One particular group that Sutton talked about after practice was the linebacker group, particularly on the inside.
"One of the things we're trying to do here is one, we're trying to develop competition, and competition is a great plus for us," Sutton said. "So, I think the competition at the inside-outsider linebacker is very good—the way it's stacking up right now.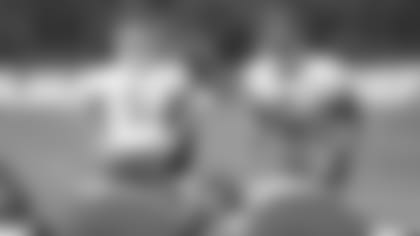 "So, as you saw today, we're going to roll guys through there and try to get everybody a look in there. And we've talked to everybody about it. If you're running out there with the first group, you better be pushing because there's somebody right behind you."
With veteran linebacker Joe Mays (knee) sitting out of practice today, there were some new faces that got a look with the first team. Five-year veteran Josh Mauga, who played for coach Sutton when he was with the New York Jets, got some reps with the first team today. As did fourth-year NFL player James Michael Johnson, both players have shown versatility in the past playing on both the strong and weak side.
One inside linebacker position we know is set and stone with veteran Derrick Johnson, who Sutton talked about after practice.
"DJ is a very good football player, an outstanding football player," Sutton said. "He has a unique skill set. He has great range and great speed for a linebacker, which allows us to do a lot of things. Anytime you have speed, a lot of times, the things that go unnoticed are the plays you prevent.
"Sometimes a five-yard gain stays at five because you have the speed to be over there and secure a tackle. Sometimes it's a ten-yard gain that stays a ten."
Johnson is just 19 tackles away from surpassing all-time Chiefs great Gary Spani (999) in becoming the team's all-time leading tackler.
Johnson and the rest of the Chiefs will take the field again Monday morning for practice. The team has the day off on Tuesday, but we'll keep bringing you content and updating you on all things Chiefs at KCChiefs.com.
Following players did not practice: TE Travis Kelce (knee), LB Joe Mays (knee), OL Eric Kush (ankle), WR Junior Hemingway (hamstring), DB David Van Dyke (hamstring), DB Sanders Commings (foot strain), RB Joe McKnight (knee)
Following players left practice early: OL Donald Stephenson (ankle), WR Dwayne Bowe (cramping), FB Jordan Campbell (foot)
New TE Adam Schiltz, who was awarded off waivers from Tennessee, showed up but did not practice due to acclimation period
The team working hard on Sunday at training camp.