For the second day in a row, the Chiefs held a full live period between the offense and defense. Players were taken to the ground and tackles were made.
Chiefs coach Andy Reid was pleased with what he saw from the guys at practice today.
"We had some good work today," Reid said. We got to work a little bit of two-minute today live and the guys I thought did a nice job. It was 1-offense versus 2-defense and then we flopped over and went 1-defense versus 2-offense and the threes went against threes. And [we got] about ten-plus snaps with each group so, it was good work there."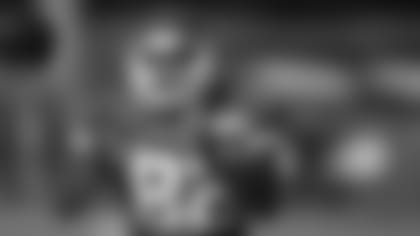 A few of the big storylines today were the return of some guys who weren't on the field yesterday, or guys who left practice early. Wide receiver Dwayne Bowe, who missed part of Sunday's practice with cramps, returned to practice on Monday and was a full participant. Tight end Travis Kelce returned to practice as well, along with linebacker Joe Mays.
With the day off coming on Tuesday, veteran linebacker Derrick Johnson admitted that it helped to know that.
"It gets you through, it gets you through," Johnson said. "Today I was feeling my age a little bit early in practice. Then I got through. It's one of those things where it doesn't matter what motivates you during this time. You want to see results out there on the field.
"Everybody's getting evaluated. So whatever motivates you, that's my mind frame every year [and] every day.
" Fellow linebacker Joe Mays is going to take advantage of the day off as well.
"I think I'm going to just try to relax," Mays said. "I will get off my feet, definitely hit the cold tub and try to spend as much time with my family as I can."
Another player who might want to find time to relax on the day off is rookie offensive playmaker De'Anthony Thomas, who has been showcasing his versatility on offense and in the return game here at training camp thus far.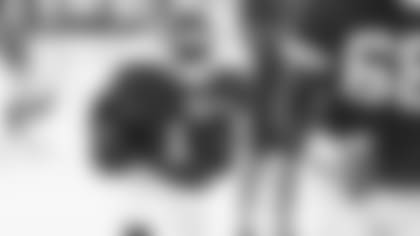 Thomas says he has learned a lot from his veteran teammates, especially when it comes to taking care of himself so he can stay on the field.
"Just to take care of my body," Thomas said. "Those guys (and) how they carry themselves and how they take care of their bodies. I am just taking it all in and just staying focused and keep going out there and working hard."
The Chiefs will return for practice Wednesday morning at 8:15 a.m.
Following players did not practice today: Donald Stephenson (ankle), Eric Kush (ankle), Junior Hemingway (hamstring), Sanders Commings (foot strain), David Van Dyke (hamstring), Joe McKnight (knee)
Following players left practice early: DB Phillip Gaines (head), Otis Hudson (back), DeMarcus Van Dyke (hamstring)
New Chiefs TE Adam Schiltz made his first appearance with the team after being claimed from Tennessee
The Chiefs continue practice on Monday at Missouri Western State University