When rookie Cairo Santos received word that he won the Chiefs starting kicker role Sunday, he did something you probably wouldn't expect.
"I went to church actually," he said. "I just thanked the Lord for the opportunity he's blessed me with."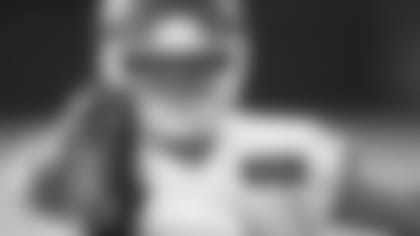 By being selected to the final 53-man roster, Santos replaced veteran Ryan Succop, who was drafted in 2009 and spent five seasons with the Chiefs.
During the kicking competition at camp, Succop mentored Santos despite being in direct competition with him. This kindness allowed Santos to thrive, something he admitted he was extremely grateful for.
"Having that great friendship here, it made the process easy," Santos said of Succop's guidance. "He's a good professional and a great kicker, so he taught me routines in the game day and how to read the wind here in Arrowhead [and] other places that we play. "It was a great experience to have him. I'm going to miss having that kind of friend and kicker to look up to."
Head coach Andy Reid shared that feeling.
"He's been a phenomenal player here," he said of Succop. "Santos beat him by a hair so we went that direction with it but it could have gone either way. He's going to hook on with somebody and kick in this league for a long time."
That "somebody" has turned out be the Tennessee Titans, who signed Succop to a one-year deal on Monday. Now, as the Chiefs play the Titans on opening day this Sunday afternoon, direct competition will resume between the two kickers for one more week.
But Reid, who watched both of them on a daily basis for the past month, possesses stout belief in his choice.
"He didn't flinch during that competition so you got to give the kid credit for that," Reid said of Santos. "Now he's got to take care of business here in the real games and we have confidence that he'll do that.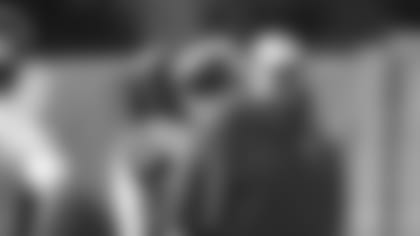 Just as Santos was thrilled to take the field Monday, so too was wide receiver Albert Wilson, who also made the team as an undrafted rookie free agent. When asked how he got to be in that position, his answer was simple.
"Hard work," he said. "I feel like I came in day-in and day-out, trying to perfect my game as an individual and just worrying about what I have to do and my assignments."
On the other side of the ball, another undrafted rookie free agent who made the team was safety Daniel Sorensen, who said that he owed earning his spot to both experience and willingness to learn.
"It comes from playing this position my whole life," he said. "Learning the ins and outs of it and really trying to learn from guys like Eric Berry and some of the guys that I have been able to look up to and things like that."
As most people in Kansas City celebrated Labor Day, Santos, Wilson and Sorensen practiced along with the rest of the team in shorts Monday morning before a scheduled day off tomorrow.
Since Labor Day is famously known to most as an off day that allows for a last chance at summer fun, it was ironic to see how happy Santos, Wilson and Sorensen were to be out on the field.
For them, working on Labor Day meant their fun has just begun.
WR AJ Jenkins (concussion) and C Eric Kush (shoulder) did not practice today.
The team takes the practice field with a few guys in new numbers.