It is hard to conceive that at one time Kansas City was not considered a major league town. What was missing?
A major league sports franchise.
More than 60 years ago, Kansas City was saddled with the reputation of a cow town and was in search of an image that would confer big-league status. Given the rise of football in cities across the United States at the time, Kansas City's mayor, H. Roe Bartle, believed a pro football franchise would give his town exactly that.
A man of enormous political gifts equal to his physical size, Bartle had earned the nickname, "Chief." He approached Dallas Texans owner, Lamar Hunt, shortly after his team had captured its first American Football League championship. Despite all the credibility that came with the title, Hunt knew after three years that a continued battle for fans with the NFL's Dallas Cowboys, who shared the same stadium, the Cotton Bowl, would be an ongoing war and one that he was battling uphill against the older and more established league.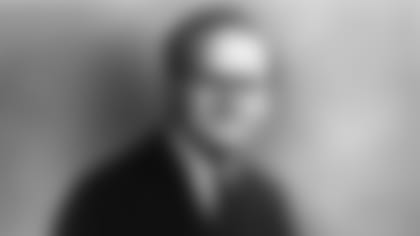 On December 24, 1962, a message was left on Hunt's desk that said, "Please call Mayor H. Roe Bartle in Kansas City."
Traveling incognito to Kansas City and introduced as "Mr. Lamar" along with "Jack X, a government investigator" (Texans general manager Jack Steadman), Hunt received generous terms from Bartle who offered him a seven-year lease at Municipal Stadium with the first two years of rent at $1.00 per year. Bartle also agreed to increase the size of the stadium and build an office and practice field at Swope Park.
On February 8, 1963, Hunt called a press conference in Kansas City in which he announced his franchise's move provided the city could sell 25,000 season tickets by May 15. The Texans' players were shocked with the news; Texas native Jerry Mays so much that he threatened to retire.
William Dauer, Kansas City's aggressive young Chamber of Commerce executive vice president, immediately went to work on a ticket campaign, along with Ray Evans, president of Traders' National Bank.
The campaign consisted of hundreds of speeches at luncheons, dinner meetings, breakfast sessions, and briefings to drive workers and key city personnel, and calls on top business and industrial firms.
Selling a total of 15,182 tickets, a new record for an AFL club, Dauer and Evans' drive had included 52 different companies that had purchased at least 50 season tickets. In three years in Dallas, only four companies had reached that threshold. The ticket drive never did reach its goal of 25,000 seats, but the efforts in the first month still topped season ticket sales of 13 AFL and NFL professional clubs for all of 1963, making it apparent that Kansas City would indeed support a team.
Said Hunt at the team's first public luncheon in Kansas City: "It feels strange to be in a city that does not suffer from an overpopulation of football teams."
Bartle's Kansas City was a cow town no longer.