Besides serving as the players' off day, Tuesdays are also good for one final look back at the game played on Sunday, before all of the focus shifts to the next opponent. Chiefs head coach Andy Reid highlighted some of the things that he took away from his team's performance in Denver.
"There were some good things and there were some bad things, some things that we need to work on," coach Reid said. "The first 19 plays of the game offensively, and we did start the game offensively, so the first 19 plays offensively, we had an offsides, we had a drop, we had a turnover and we had a fumbled snap. We were playing against a good football team, and that's not even adding in the penalties that we had there after that. You can learn from these things. I want to make sure that I get us in the right position to start games. We're not starting fast enough right now. I'm going to work on that part and make sure that I do a better job of getting the guys an opportunity."
When coach Reid and his staff put the Chiefs in position, where they'll have opportunities to maximize their strengths, the rest is up to the players, regardless of the opponent they're playing.
"It doesn't really matter who you are playing," Chiefs QB Alex Smith said. "You are still trying to go out and execute every play. That's it. When they get up a couple scores, you have to answer. We weren't able to get it done (Sunday night). Regardless of what opposing offense there is, as a player, you have to execute every minute."
The execution of each play that is called starts in the film room and on the practice field, where Chiefs WR Dwayne Bowe says the team's mistakes will be discussed, corrected and ideally avoided in the Week 12 matchup against the San Diego Chargers, and beyond.
"We just have to bounce back, get back to the X's and O's, take it one play at a time," Bowe said. "The plays we left out there, we have to fix that in practice and move forward to San Diego."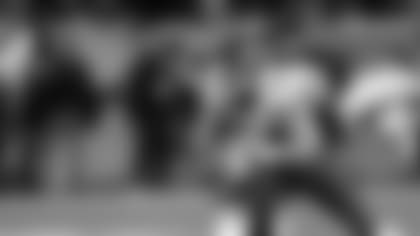 Chiefs TE Sean McGrath agreed.
"We are going to use it as a learning experience, move forward to the film and focus on San Diego," McGrath said. "We have Denver coming back to Kansas City in two weeks, and we are looking forward to that opportunity, but we have a tough and talented Chargers team coming in this week and that's where all of our focus is going to be."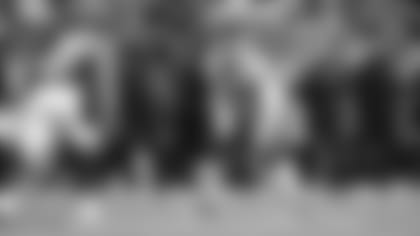 On the defensive side of the ball, Chiefs CB Sean Smith pinpointed areas the secondary plans to improve on, during this upcoming week of practice.
"We still have to find some kind of way to force some turnovers," Smith said. "Whether it is with fumbles or interceptions or whatever, we need to be able to create more opportunities for our offense. We will go back to work tomorrow and check the film to see where we can make some improvements. We have a big division game next week, so there is no time for us to feel sorry for ourselves. We are a very tough defense and we are going to go out and compete."
The competition begins tomorrow, on the practice field, leading to Sunday's AFC West showdown with the San Diego Chargers.