Kansas City Chiefs WR A.J. Jenkins has been on the job with his new team for exactly 10 days, arriving to town via trade with the San Francisco 49ers on Aug. 19. Jenkins practiced with the team and played in the Chiefs 26-20 overtime win, Saturday night against the Pittsburgh Steelers. During a media conference call, Chiefs head coach Andy Reid evaluated the play of Jenkins.
"He actually picked up more than I thought he knew," coach Reid said. "You don't want to put the kid in a bad position, putting them out there when they don't know the plays, that's a tough thing to do. But we were able to get him in on a few things that he felt comfortable with. The pass plays actually kind of rolled in his direction. He had one nice block when he had to come and hit a safety, which is a nice adjustment. I'm excited to get him in there, when he has it all down. He's only been with us for a short period of time, but he's picking it up quicker than I thought he would."
According to Jenkins, the Chiefs coaching staff has helped make his transition to Kansas City a seamless one.
"It's been real smooth," Jenkins said. "(The) coaches have been making it as smooth as possible, as well as the team. The guys are bringing me in with a good vibe; my family has been supporting me really well, so, it's been a pretty good transition."
Since Andy Reid arrived as head coach, the team has embraced the family mentality, which Jenkins felt right away.
"The first day I got here, Dwayne Bowe said, 'Let's welcome A.J. to the crew now,' and that was a welcome to the team that made it feel like home to be around those kind of guys," Jenkins said. "It made me feel good, welcomed. This is a good locker room, good teammates and a good coaching staff."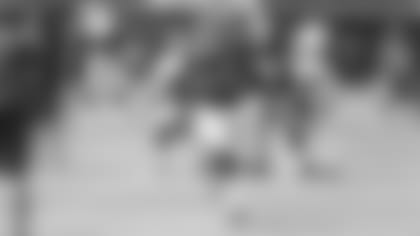 Bowe, the Chiefs leading wide receiver, also led the welcoming committee, embracing Jenkins into the WRs group.
"We all dapped him up and told him it's time to get to work," Bowe said. "I said it's a new start, new day, let's go out here and make new plays. He was cool with it and we're going to go out here and get some work done."
Other teammates were also quick to help Jenkins adjust to life in the Kingdom, including Chiefs WR Devon Wylie.
"It's been good," Wylie said. "We took it as an all-hands-on-deck (mentality) to help him, because he's in with our receiving corps now and all we can do is keep trying to get our offense better by helping him get better by knowing the offense."
The Chiefs newest wide receiver is also getting a lot of help from the guy who has thrown him the ball in the past, last season in San Francisco, Chiefs QB Alex Smith.
"It's great," Jenkins said. "Alex is a guy I first knew, when I first got into the league last year in San Francisco. He's been a great help with me, back then as a rookie, and now he's doing it here, as far as the playbook, helping me out. So, just knowing the guy like that helps me, being out there with him."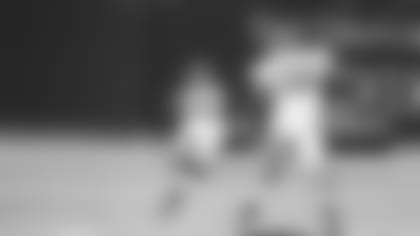 Most successful NFL players are those who are motivated, driven and confident; Jenkins says those traits describe the 2013 Chiefs.
"We go out to practice, working real hard and everybody plays off each other," Jenkins said. "You get that confidence and that's what you need to do to play in this league."
Jenkins and the Chiefs will close out the 2013 preseason tonight, facing the visiting Green Bay Packers; kickoff is set for 7:00 PM CDT.