It may not be possible to fully appreciate what turned out to be the greatest single-season turnaround in Kansas City Chiefs history, going from 2-14 in 2012, to 11-5 in 2013, without starting from the very beginning.
Kansas City's 2012 season ended with a loss on Dec. 30; eight days later, after meticulous research, Chiefs Chairman and CEO Clark Hunt hired Andy Reid, who was introduced as the club's 13th head coach in franchise history on Jan. 7.
"My job, and the reason I was hired is to produce a productive football team, one that can challenge these other great teams in the National Football League and win games," coach Reid said, during his introductory presser. "I welcome them all back. I'm welcoming the other teams back. I want them to see the Sea of Red. I want them to see what I saw, when I came here to play, a very energetic and aggressive crowd. I love that. My job is to get a good product for them and I'm going to work my tail off to put that together."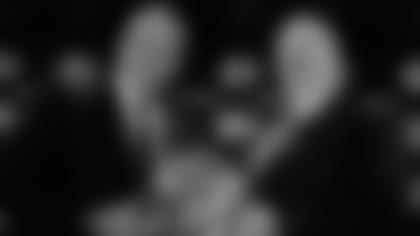 Shortly after his introductory press conference, the team's new head coach began building his new team, starting with his second-to-none coaching staff, when Clark Hunt made his next big hire, signing John Dorsey as the team's sixth general manager in club history on Jan. 12. During Dorsey's first Chiefs presser, he was immediately asked for his thoughts on who the team would select with its No. 1-overall pick in the NFL Draft and how he felt about the Chiefs QB situation.
"Pick the best available player," Dorsey said, before sharing his view of the QB situation. "I think anytime, when you begin to build a franchise, let's be real here, the quarterback is a very important part of any franchise.....I figure the quarterback position is a very important position to long-term success of an organization."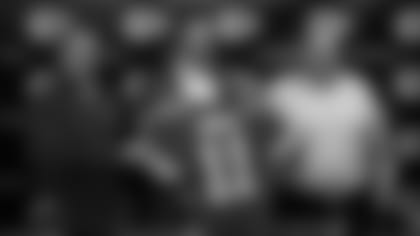 The Chiefs accomplished their mission in both areas, beginning with the trade for QB Alex Smith, who identified key reasons he wanted to play for the Chiefs.
"A lot of it is these two guys right here (John Dorsey and Andy Reid)," Smith said. "The opportunity to work with coach Reid is something that from all the quarterbacks that I ever talked to and gotten to know that have ever played for him have only had good things to say. His pedigree, I think speaks, for itself. You look at this team; you look at what's here, the pieces that are in place, and from the outside looking in, you see the talent that is here, you see the potential. It's just a matter of getting things going, getting that chemistry right, that culture right. This was a place that I looked at that had the makings and I wanted to be a part of."
The Chiefs roster also was upgraded with key signings, including P Dustin Colquitt, LT Branden Albert and WR Dwayne Bowe. Kansas City also improved with free agent additions such as Chiefs QB Chase Daniel, WR Donnie Avery, TE Anthony Fasano, OL Geoff Schwartz, DE Mike DeVito, CBs Sean Smith and Dunta Robinson.
Roughly one month later, the team selected a guy that would soon be protecting Smith, on the offensive line, rookie tackle Eric Fisher, from Central Michigan University. Fisher was later joined by other Chiefs rookie draft picks, TE Travis Kelce, RB Knile Davis, LB Nico Johnson, DB Sanders Commings and DE Mike Catapano.
What ensued was more diligent game planning and roster moves, including a trade for Chiefs FB Anthony Sherman, followed by key undrafted-free agent signings, headlined by QB Tyler Bray, as well as more free agent additions like, including LBs Frank Zombo and Akeem Jordan. The transactions took place well before training camp began at Missouri Western State University on July 26.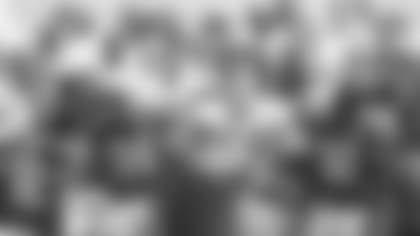 The team made the most of its stay in St. Joseph, Missouri, where, after morning practices, it continued learning more about the new offensive, defensive and special teams strategies in afternoon meetings, which continued to help solidify the foundation the team would stand on throughout 2013.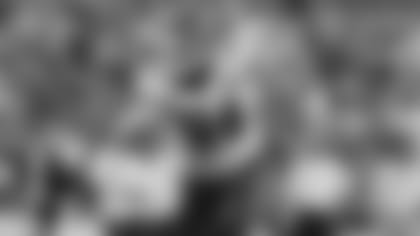 Kansas City went 1-3 in its four preseason games and one week before the team kicked off its regular season in Jacksonville, John Dorsey and his personnel staff helped "advance us forward," by adding seven players, six of whom are still with the team (CB Marcus Cooper, DT Jaye Howard, TE Sean McGrath, LB James-Michael Johnson, LB Dezman Moses and CB Ron Parker) via waiver claims.
The Chiefs were now set to open the season, on the road, Sept. 8, against the Jacksonville Jaguars. We'll break down that matchup, as well as the rest of the team's first month of the regular season, during tomorrow's part two of the 2013 review.