At times, it feels like Week 1 of the Kansas City Chiefs 2013 season wasn't that long ago. The hype and buildup of Andy Reid's first regular season game as the Chiefs head coach, combined with a new-look offense, led by QB Alex Smith, a defense with an aggressive, attack-style mentality and a special teams unit filled with playmakers, like Chiefs WR Dexter McCluster, S Quintin Demps and RB Knile Davis, were just a few reasons why the team's first game was intriguing, to say the least.
While the Chiefs found themselves behind early in the first quarter, 2-0, Alex Smith and the offense gave Chiefs fans a reason to exhale, leading a three-play drive that ended in the hands of Chiefs WR Donnie Avery for a five-yard TD.
It was the first of two TDs thrown by Smith; the other was a three-yard score to Chiefs WR Junior Hemingway. Smith finished his first Chiefs game by completing 21 of 34 passes for 173 yards with the two scores, good for a 94.4 passer rating. Also in the team's win, Chiefs RB Jamaal Charles scored from two yards out and finished the contest with 16 carries for 77 yards and the score, along with three receptions for 23 yards.
The Chiefs defense made a splash in Week 1, highlighted by Tamba Hali's pick-six and three sacks by Justin Houston, marking the third time in his career that he walked off the field after recording three QB takedowns. Final score: KC 28 JAX 2.Chiefs vs Jaguars: Photo Gallery
The Chiefs made history in Week 2, in front of the Arrowhead Stadium crowd. For the first time in franchise history, the Chiefs wore red-on-red uniforms. To match the Chiefs home red jerseys, the team wore red pants in favor of the traditional white pants. The Chiefs have worn a white-on-white uniform combination for contests both at Arrowhead and on the road, but never the all red uniforms. The Chiefs didn't disappoint the 76,952 fans in attendance, topping the Dallas Cowboys, 17-16.
Chiefs WR Dwayne Bowe caught four passes for 56 yards (14.0 avg.) to lead the Chiefs receivers and hauled in a 12-yard TD pass from QB Alex Smith. It was Bowe's 40th-career touchdown grab. Chiefs vs Jaguars: Photo Gallery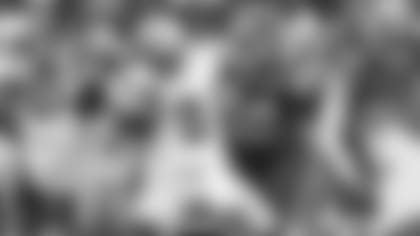 The defense was again in attack-mode, spearheaded by Chiefs DT Dontari Poe, who recorded two sacks of Cowboys QB Tony Romo. He also recorded four solo tackles, including two for loss, and two QB pressures in the game. In addition to Poe's dominance, Chiefs DB Ron Parker recorded his first-career sack and strip, dropping Romo for a seven-yard loss and forcing a fumble. Parker came up with the fumble recovery, the first of his career, on the play. Chiefs S Eric Berry also recorded his first fumble recovery, after picking up the loose ball, caused by Chiefs LB Akeem Jordan. Cowboys vs Chiefs: Photo Gallery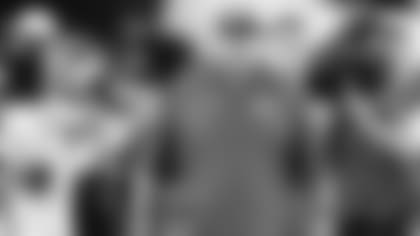 2-0 after its first two games, Andy Reid's team traveled to the City of Brotherly Love for a Week 3 matchup against the Philadelphia Eagles. Coach Reid walked onto the same field that he had previously paced for 14 seasons as the Eagles head coach, leading them to a 130-93-1 (.583) regular season record. He added six division titles, five NFC Championship appearances and one Super Bowl appearance (2004), while coaching in Philly.
While all eyes were on coach Reid, leading up to kickoff, they'd soon be on Chiefs LB Justin Houston, who had a career night. Houston dropped Eagles QB Michael Vick for a single-game career-high 4.5 sacks (-24.0 yards) in the contest and totaled four TFLs, 5 QB hurries, three passes defensed, one forced fumble and two fumble recoveries in the win.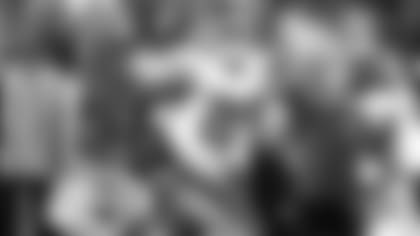 Houston's night was indeed dominant and accompanied by a pick-six by Chiefs S Eric Berry, who added five tackles and two passes defensed in the team's win.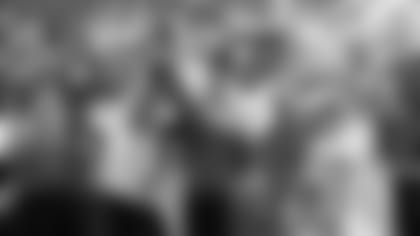 On offense, it was also a breakout night for Donnie Avery, who recorded seven catches for 141 yards (20.1 avg.) to lead all Chiefs receivers. It marked his fourth-career 100-yard receiving contest and was the first 100-yard receiving game of the 2013 season for the Chiefs. Alex Smith became the first Chiefs quarterback to win his first three starts with the franchise, since QB Joe Montana won his first four starts in 1993. QBs Len Dawson (1962) and Mike Livingston (1969) also accomplished the feat, earning victories in their first three starts.
Up seven points, in the fourth quarter, the Chiefs used phenomenal blocking and execution to cap off a 15-play, 75-yard drive that lasted 8:15, ending with a 38-yard FG by Chiefs K Ryan Succop. When the game clock hit 00:00 in the fourth quarter, the scene in the Chiefs victorious locker room was absolutely priceless. Final score: KC 26 PHI 16.Chiefs vs Eagles: Photo Gallery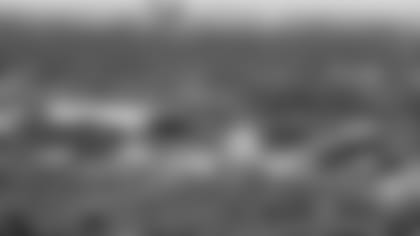 The 3-0 Kansas City Chiefs closed out September with a Week 4 matchup against the visiting New York Giants. 73,386 fans were in attendance at Arrowhead Stadium, no doubt enjoying the taste and smells of BBQ, throughout the packed parking lots, hours before the game. What entertained the fans was a three-phase Chiefs effort, ending with a 31-7 victory.
Offensively, Alex Smith completed 24 of 41 passes for 288 yards with three touchdowns and two INTs for an 84.2 passer rating. Prior to the contest, Smith had attempted 160-consecutive passes without an interception. His three touchdown passes tied a single-game career high. Smith's first TD in the contest came during the game's longest drive, which totaled 11 plays, covering 98 yards in 5:38, ending in the hands of Chiefs TE Sean McGrath, for his first-career NFL TD.
The next Chiefs TD would come in the third quarter in must-see fashion, when Chiefs WR Dexter McCluster turned a lot of heads, with video-game-like moves that led to an 89-yard punt return score, worthy of endless replays. The score was McCluster's second-career punt return touchdown. It was the first punt returned for a touchdown for Kansas City, since McCluster returned a punt 94 yards vs. San Diego (9/13/10) in his first-career NFL game. His 89-yard return marks the fourth-longest punt return in franchise history.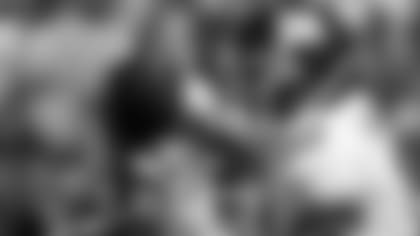 The Chiefs defense didn't allow another TD after Giants WR Victor Cruz scored in the second quarter and Tamba Hali was a large reason why. Hali sacked QB Eli Manning for a one-yard loss and forced a Manning fumble that was later recovered by Chiefs CB Dunta Robinson.
Hali added a second sack (-8.0 yards) in the fourth quarter to record his 15th-career multi-sack game. The strip on the sack marked Hali's first forced fumble of 2013 and the 25th forced fumble of his career. He became just the third player in team history to record more than 400 sack yards.
Andy Reid's team was perfect on the road, and at home, in September, with another string of wins to come in October, which we'll revisit in tomorrow's 2013 season review.
Click on the link below for: